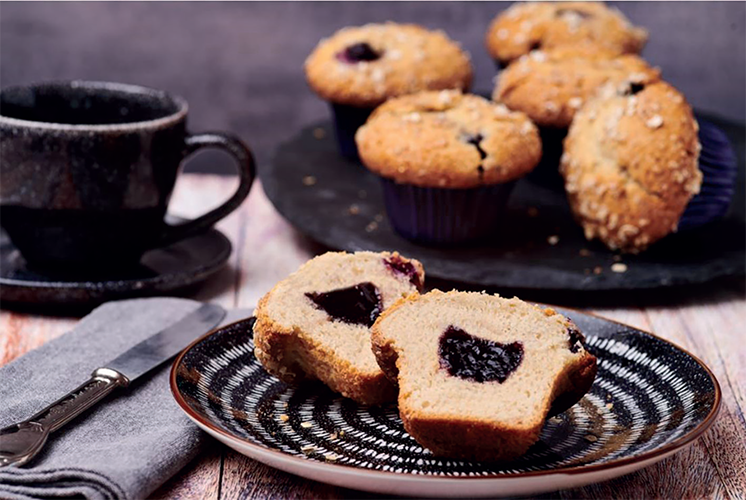 Creating a human-kind industry
Puratos' expertise lies in the creation of delicious ingredients for bakery, patisserie, chocolate and dairy businesses, and the teams behind its success are encouraged and supported in order to thrive
Puratos, more than 100 years old and proud, began as one building in Brussels. Thanks to a determination and dedication to succeed, alongside a successful strategy and dynamic management teams, over the course of its history, it has successfully grown to a group worth over €2 billion, rooted in over 100 countries.
The UK division of Puratos (Puratos UK) has its innovation center located in the charming countryside of Fringford, Oxfordshire; and from here a team of patisserie, bakery and chocolate experts knead their experience together to produce ingredients and products for the baking industry.
In conjunction with its two complementary production facilities in Simonswood and Buckingham, the British branch of the international company is thriving. UK Managing Director Julia Darvill shares some insights about what makes Puratos UK stand out from the crowd. "We're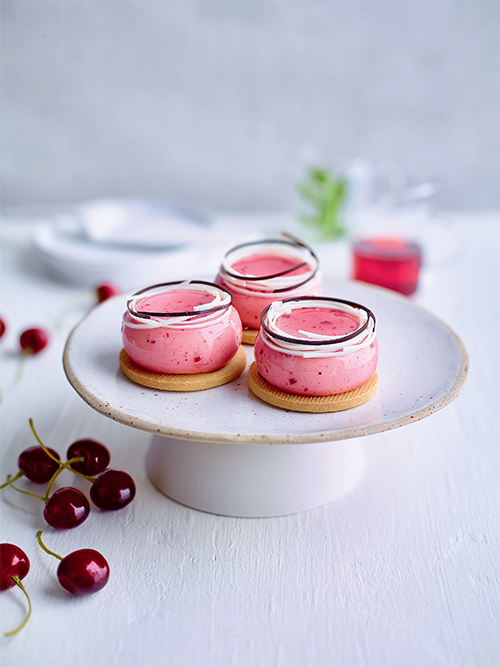 known for our knowledge base and our innovative expertise in categories such as sourdough and fillings," she begins. "We also spend more investment than any of our competition on understanding customer insights and predicting future trends." This important side of the business will be touched on again later – first Julia gave more details on the company's distinctive approach to how it conducts business, focusing on the cultivation of a culture of honesty and trust, not only with its people, but also its supply base. "We have to be exceptionally transparent with each other," she says. "If you walk into our organization across any of the markets, there is a particular aura about us, we call it magic, and that is something that we're also known for in our industry, and that I am very proud of. We're very honest with each other; we feel free to take risks because we have an environment that supports learning from our mistakes. We are a purpose-driven organization, which means that I can achieve my personal purpose in conjunction with the company's corporate purpose because of how closely they are married, and I love that," she expresses.
As an example of how the company's ethos supports its staff, Julia elaborates on how the Puratos culture became particularly crucial during the Covid-19 pandemic, when she instilled numerous practices to ensure that her staff looked after themselves and each other. This is a topic very close to Julia's heart. "We were heavily centered around community," she says. "This meant that everyone became quite focused on supporting multi-functionally. To do so, we increased our virtual culture purely because we're spread out across three sites with some strong and frequent communication platforms; we wanted to keep everyone safe and feel reassured.
"Many people across the food industry suffered from burnout last year, so to try and avoid this, I co-wrote a program that has since gone into some of our Puratos global family, called People Fuel. This is a module that encourages employees to learn about themselves; what your limits are, how to implement downtime, and how you identify ways to energize and prevent stress in your colleagues. We have even reflected this externally, and have carefully selected partners and suppliers who invest and behave in the same way. We want to contribute positively to the wider food ecosystem that encourages future-proof wellbeing cultures," she admits.
"If there is one thing that Puratos is very, very proud of, it is that we consider human footprint as much as carbon footprint – we believe that how we do things is important just as much as what."
Sourdough launch
Not just focused on happier and healthier working environments, Puratos UK is also keen to focus on natural products that are properly sourced and produced. "If you go and experience the more artisanal brands that focus on sustainability and responsible sourcing, those products are just as delicious, and there's a greater peace of mind in knowing that that company is ethically reliable as well. This is why moving forward, Puratos remains committed to promoting healthy working environments, and naturally delicious products, and we know that those who partner with us do the same," Julia explains.
While it is encouraging to learn about how Puratos supported and prioritized staff wellbeing during the Covid-19 pandemic, it is also interesting to see how coronavirus instigated an interest in consumers about their own personal health and welfare. This phenomenon has played a significant role in Puratos' recent growth. During August 2021, the company announced the launch of its British-made living sourdough to feed the needs of customers looking for more gut-friendly foods. "For many years we've been interested in fermentation and sourdough and its natural benefits. We know that this category has grown exponentially in recent years. Our mission is to make some complementary, quintessentially British flavors and keep it as local and natural as possible. We've been working on developing a range of signature flavors that offer consumers great taste and peace of mind, and when it's launched, you will see how unique they are!"
Future predictions
Julia's excitement about the sourdough product range was clear, and it was matched by her passion for healthier options in general. "A good friend of mine said, 'I think in the future, we will see our kitchens as our apothecaries'," she expresses, "and I love this idea that you walk into your kitchen thinking, 'how am I feeling right now, and what do I need to administer to tend to that?' I think that the food evolution will see us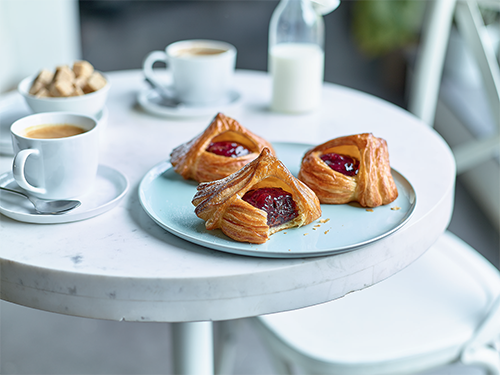 eating for our health, both physical and mental, as well as our immunity," she notes.
"This means that the trends we were targeting in our strategy towards before 2020 have been accelerated. We've seen everyone's heightened sense of care for their immunity and their health, which seems to now be the norm. Our R&D teams are working exceptionally hard to tend to these demands for healthier options that are becoming part of everyday life," she shares.
Supporting the R&D team is a global platform called Taste Tomorrow, which looks at short and long term predictions on what might be coming in the food sector. "It's quite exciting looking at the psychology of these trends, and that's one of the most interesting things about working in the UK – because we're such a diverse population," Julia added. "There are something like 13 different ethnic cultures in our local business, and I'm proud that we have nine different religions registered so the way we eat food and the way we hope to educate our children is really important to us."
Growth strategy
Tying in with how the business will continue to grow, Julia is also particularly excited about the future, and is determined to carry the pride for her team's performance into 2022. "Everyone has been able to respond with great agility to some pretty hairy challenging timelines and customer demands. They've stuck together and looked after each other, so I'm very proud of everything we have done. But if we look at what lies ahead for 2022, we have to be able to sustain that. So, I'm excited about making them stronger and keeping our customers happy," she says.
"Beyond that, we are also going to continue our growth trajectory. One of the measures in place to do this is through acquisitions, and at the moment, we have a number of files that we are working through. We don't believe in buying buildings or market share, rather we believe in acquiring great talent; people and ideas or technologies. We want to share how exciting it is to work for a business that wants to bring greatness in and cultivate it, alongside what we already have! At the same time, I am certain we'll grow through acquisitions just as much as we will organically," Julia reveals. She also sheds light on a Puratos global initiative called 'Sparkalis' which she describes as 'an awesome and exciting project'. "Sparkalis is a start-up incubator that was launched about 18 months ago, and through this we're trying to find really innovative, really interesting future-proof businesses to invest in that are related either to the circular economy, or CSR or things that are synonymous with our values and help us accelerate customer growth opportunities," she explains.
Puratos has refined its operations over the course of its century long history and its strategy has made it a favorite manufacturer of ingredients for the bakery, patisserie and chocolate sectors. It might not have a brand name on the shelves, but Julia concluded with some thoughts on that. "We quite like being a customer's trusted secret – we have the time and resources to help our customers with their problems and challenges. It is a privilege to work for a group that invests so much in its teams, R&D and innovation, and future-proofing technology, so we know that we can support our customers. After all, we want to bring delight and improves lives through food!"
www.puratos.co.uk