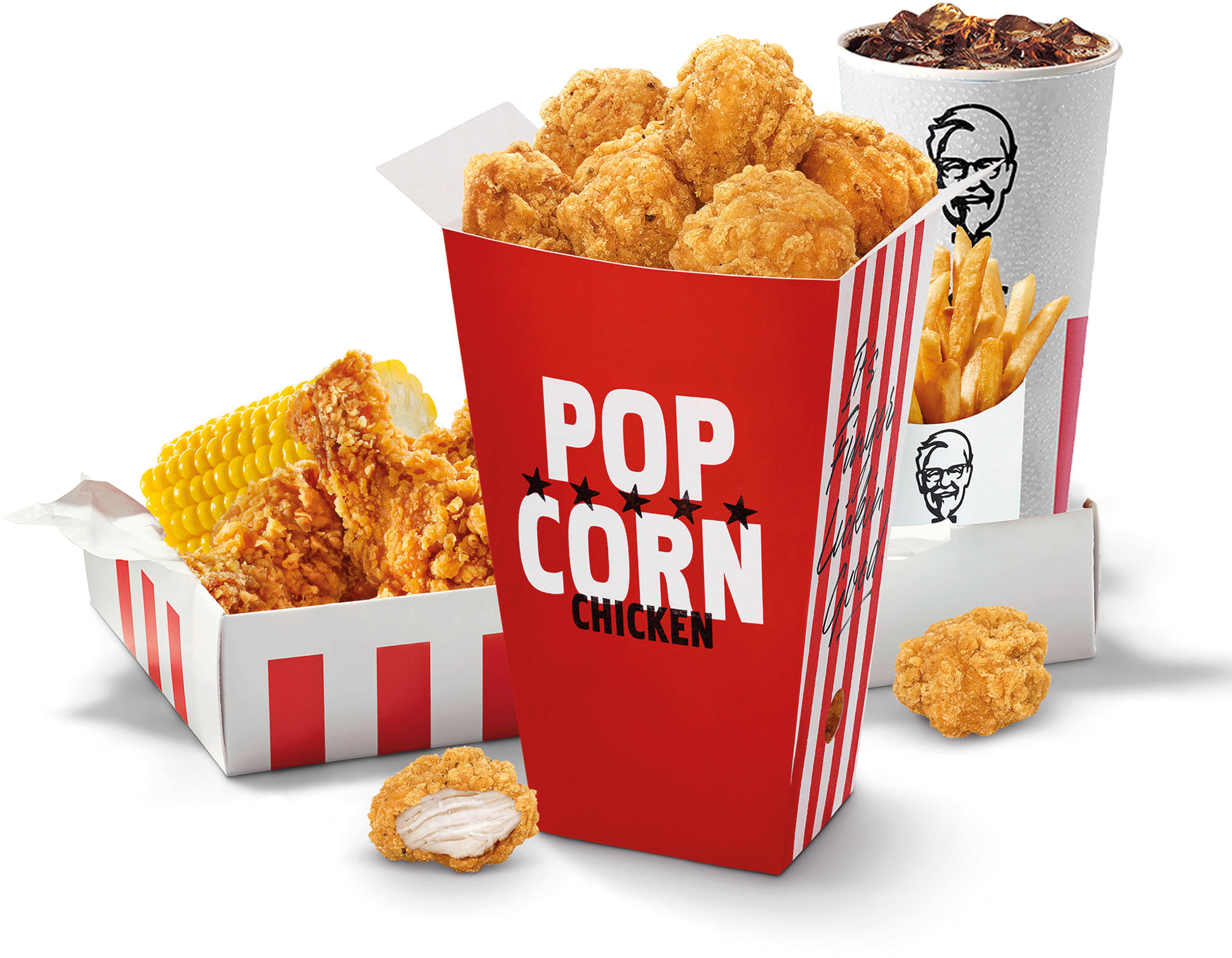 Finger lickin' growth
Queensway Europe, part of the multinational hospitality operater Queensway, is set to grow its network of KFC restaurants across Austria and Slovakia in 2021
With a portfolio of hotels, restaurants, coffee houses and commercial and residential properties to its name, Queensway is a family business on a mission to create meaningful, memorable hospitality experiences. Boasting 900 employees across 45 locations, the company operates some of the world's greatest brands, including Starbucks, ibis Styles, The Sloane Club, and Point A Hotels.
"Queensway is a London-based family company with business interests in quite a few countries," affirms Queensway Europe Managing Director Ben Lowe. "The great part about the organization is that, even though we are a sizeable operation, Queensway still feels like a family business.
"Today, we are run in line with the same core values that the company was founded upon: Work Together, Have Fun, Be Kind, and Challenge Everything. Whether you are standing in a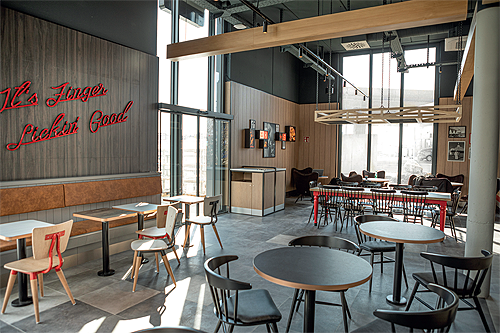 Starbucks in Manchester or a hotel in London, you will always be able to feel the distinct ethos and personality of this business."
Brand resurgence
A major milestone in Queensway's history arrived in 2005, when the company became a franchisee for KFC outlets in Austria and Slovakia. Aided by its hospitality sector experience and expertise, Queensway now operates 12 KFC restaurants across the two countries: seven in Austria and five in Slovakia. The company expects to open a further eight new sites in the region before the end of 2021.
"At this moment in time, we have three sites in various stages of construction," Ben says. "It is a challenging time for sourcing materials and equipment, but we're still hoping to get those outlets up and running by the end of the year.
"KFC is a remarkable brand with a strong heritage and it has really experienced a resurgence over the course of the last five to ten years. We've been helping to grow the brand around the world and I think consumers are falling back in love with it. The business model is working well for franchisees, and Queensway's experience, coupled with KFC's popularity, really helps to differentiate us from the competition."
Working within the parameters of Austria and Slovakia, Queensway takes a multi-faceted approach to identifying and selecting trade zones that interest, engage and excite its customers. Though traditional demographic data and spending patterns play a role in this process, Ben explains that they are not the only factors the company takes into account.
"Customer generators like hospitals, universities and government buildings are examples of factors we consider when finding new KFC locations," Ben reveals. "It's also good to be close to complementary retail sites that attract high volumes of people, and that is why you can sometimes find us in, or adjacent to, parking lots for big-box stores.
Transformation journey
"As drive-thru restaurants grow in popularity, our understanding of traffic count and the associated ease of access into a specific site become more important," Ben adds. "Traffic count helps us identify thoroughfares that we might want to be located on, and then when we have a location in place, it also helps with revenue forecasting."
The rise in prominence of Queensway Europe's drive-thru KFC restaurants has been accelerated over the last 12 months as a result of the Covid-19 pandemic. In the early days of the crisis, the company was forced to close all but one of its Austria and Slovakia locations – the one remaining restaurant being a drive-thru. However, by the summer of 2020, Queensway Europe had reopened all its KFC sites and, ultimately, the business achieved a record year of revenue and profitability. Resilient in the face of such a destructive chapter in world history, Queensway Europe's success was largely the result of its flexibility and willingness to adapt to the changing needs of its customers.
"Especially since the outbreak of the pandemic, people are choosing convenience and we are at the forefront of that," Ben declares. "We have been on a pretty rapid journey of transformation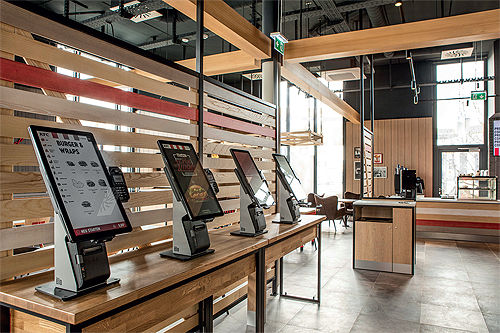 considering that, before the first Covid lockdown, we only had one drive-thru, we weren't running delivery, and we didn't have any online channels open. Over the last 15 months, we have managed to get delivery into every one of our restaurants and customers can now order online or on a mobile app.
"We have recently added another drive-thru restaurant and will have a further three open by the end of the calendar year," Ben points out. "We've also been rolling out electronic kiosks in a lot of our restaurants, which allow customers to skip queues and get their order more quickly.
"In the next few months, a curbside pick-up option will be added to a number of our outlets. We just want to give the customer as much choice as possible and leave it to them to determine the easiest way to access the brand. Easy beats better in some circumstances and our proliferation of access channels is about making it as easy as possible for the customer to order in a way they most prefer."
Training & development
Delivery and online ordering will continue to drive growth for Queensway's KFC outlets, but Ben, who argues that Queensway has always been a people-focused business above all else, believes that the company's workforce will have an equally important role in the firm's future.
"I often refer to us as a people business more than a food business, but I guess the two go hand in hand," Ben asserts. "We have got some brilliant people at this company who have helped steer us through the pandemic and a lot of credit must go to frontline employees in our restaurants.
"As we exit the worst of the Covid crisis, the market is changing fast. There is a big push on hiring in the hospitality industry at the moment, so brands will be forced to make an effort to stand out as a great employer. At Queensway, we are unique in that we get a lot of young people passing through the organization and we can offer them a lot of training. There aren't many businesses in the world where you can be a manager in your early 20s, running a team of up to 50 people, for a world-famous brand, with your restaurant turning over a million euros a year. We'll certainly be leaning into more of that training and development in the future."
Having laid strong foundations for the future of KFC in Austria and Slovakia, Queensway Europe now hopes to continue its growth trajectory by doubling its unit count before the end of 2022. As modern, multi-channel service combines with a focus on people – both customers and employees – the organization is confident that it can take advantage of the countless opportunities that lie ahead for KFC restaurants in Austria, Slovakia, and beyond.
"We have a market map of Austria and Slovakia, and we easily see potential for over 100 KFCs in those countries," Ben states. "The only question is, how quickly can we achieve that goal? We probably won't get there in three to five years, but that is our ambition and so we hope to get our hands on more fantastic sites for this great brand."
www.queensway.com