A CIRCLE OF BENEFITS
Philip Simpson discusses the challenges facing the hospitality sector and explains why embracing a sustainable approach to waste management can deliver both financial and environmental benefits.
In July, celebrity chef Mark Hix voiced his concerns over pressing issues facing the hospitality sector. Following a particularly challenging 24 months, which saw the industry hit time and time again by the continuing impacts of the Covid-19 pandemic, we're now experiencing escalating staff shortages, logistics pressures and the rising cost of both food and energy – a recipe for disaster.
Indeed, Hix has already announced the permanent closure of one of his country pubs, the Fox Inn in Corscombe, a venue that sadly joins thousands of others – both big and small – forced to cease trading due to untenable market conditions. While all the jobs at the pub have been saved, with staff joining the team at Hix's Oyster & Fish House in Dorset, countless others haven't been as fortunate.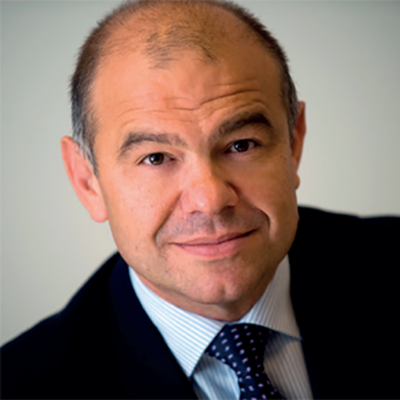 It's heart-breaking to see such a thriving industry brought almost to its knees, especially by a scenario that no-one could have foreseen, but the sector continues to show unbreakable resilience and unwavering focus on the light at the end of the tunnel that better times will soon return. In the meantime, it's a case of tightly managing overheads, planning for change, expecting the unexpected and avoiding unnecessary costs wherever possible.
The growing cost of wasted food
While historically overlooked as 'part and parcel' of the job, one of the highest costs faced by hospitality business is food waste. Indeed, stats from WRAP highlight that the hospitality sector throws away more than one million tons of food waste every year – 40 percent of which is said to be avoidable. From offcuts and peelings, to garnishes, plate scrapings and spoiled produce, it comes at a total cost of £3 billion.
But it's not just the financial cost of food waste that makes for concerning reading. The environmental impact is just as concerning. Food waste left to rot in landfill creates greenhouse gases considered 21 times more damaging to the environment than CO2 – yet another challenge for a sector bound by sustainability and decarbonization targets.
Minimizing waste, maximizing profit
While the issue is seemingly escalating, food waste is nothing new to the hospitality sector and there are numerous ways to tackle the issue head-on. From improving stock control and using leftovers, to simplifying menu choices, forgoing garnishes and streamlining portion sizes, a few simple changes can have a significant commercial impact without damaging the dining experience.
Yet while managing avoidable waste is one thing, it's important to remember the unavoidable fraction generated in commercial kitchens – bones, gristle, shells and spoiled produce. While many see this as a necessary evil of food preparation, it's important to remember the environmental consequences of relying on landfill.
Fortunately there's a simple solution here too – food waste recycling. Delivered on an industrial scale, food waste recycling harnesses the Anaerobic Digestion (AD) process to capture the biogas released during the natural degradation of food. This gas can either be combusted to generate renewable electricity or upgraded and injected directly into the gas grid.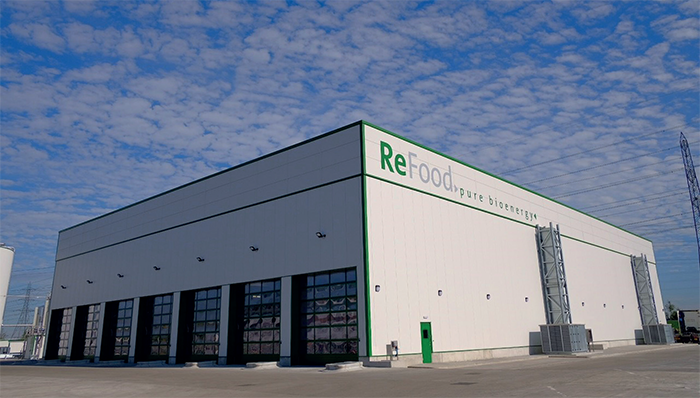 Nothing goes to waste during the process. Even the resulting digestate can be used as a sustainable liquid biofertilizer by farmers. All in all, a highly sustainable option for hospitality businesses to consider!
The environmental benefits are clear, but what about the financial impact? Surely 'going green' is expensive and time consuming? Well, with no costly landfill tax to pay, hospitality businesses can expect to save c.50 percent on waste management costs by implementing food waste recycling services. What's more, the whole process is quick and simple to integrate – it's a win-win situation!
Why ReFood?
As the UK's leading food waste recycler, ReFood operates three state-of-the-art AD sites in the UK. Collecting and processing more than 400,000 tonnes of food waste every year, we help hospitality businesses nationwide to cut costs, go green and minimize their reliance on landfill.
While electricity and gas generated at our facilities helps to further reduce national reliance on fossil fuels, we also produce a sustainable biofertilizer – ReGrow – which is used by local farmers as an alternative to chemical fertilizers. With recycled food used to grow tomorrow's crops, we essentially close the food supply chain – a simple and circular solution!
So, with overheads pinching and improving sustainability credentials an essential consideration for every business, I'd implore any hospitality business that isn't already doing so to consider recycling their food waste – the benefits are countless. It's greener, safer and, most importantly, cheaper!
Philip Simpson
www.refood.co.uk
Philip Simpson is commercial director at ReFood, the UK's leading food waste recycler. With three state-of-the-art anaerobic digestion (AD) facilities in Widnes, Dagenham and Doncaster, the company collects more than 400,000 tonnes of food waste every year, turning it into renewable energy and sustainable biofertiliser.