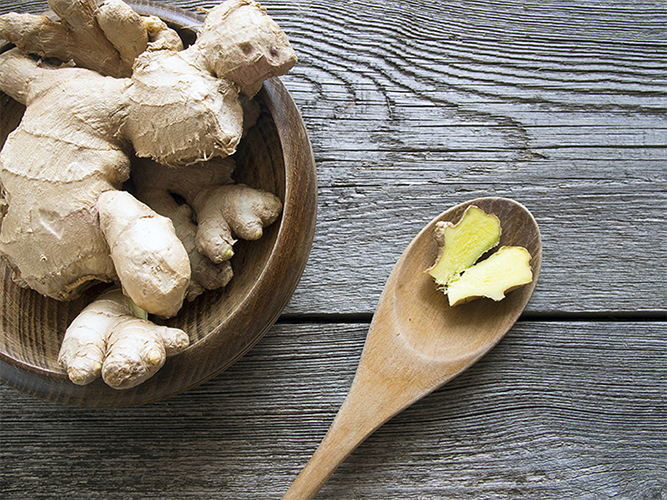 Reed's Inc., a manufacturer of natural soft drinks, has streamlined and refocused its operations to be more competitive.
Reed's Inc., a 30-year-old producer of natural soft drinks, is focusing on its core offerings and divesting itself of unnecessary assets.
Reed's is best known for its ginger soft drinks that comes in three different strengths or with zero sugar. Over the years the company has twice introduced products with more ginger, most recently in March 2015. The product line now has three strengths: Original Ginger Brew, Extra Ginger Brew and Stronger Ginger Brew The company's ginger soft drinks are composed of ginger root, cane sugar, honey, fruit juices and spices. It's an all-natural product with no GMOs, gluten, preservatives or caffeine.
The drinks are non-alcoholic and carbonated. The carbonation is produced naturally through beer-oriented brewing techniques rather than injection. Reed's owns Virgil's product line which includes root beer, vanilla cream, orange, black cherry, lemon lime and zero-sugar cola. Over the years, Reed's it has developed or bought different products and peaked in 2017 with 100 SKUs.
College Beginnings
Christopher Reed became interested in healing herbs while in college. He decided to start a business that would sell ginger-based drinks and researched drink recipes at the UCLA Library that were a century old or more, according to a 2013 article in the Los Angeles Times.
He experimented in a Venice Beach kitchen, trying out 90 recipes until he found one he liked and in 1987 and named it his Original Ginger Brew. Two years later, he began producing the drink in a small California brewery where Reed glued on the labels by hand. Reed's was first sold in southern California stores in 1989. In 1999, it was marketed through United Natural Foods and other natural foods distributors. That same year, Reed's Inc bought Virgil's Root Beer

from Crowley Beverage and in 2000 Reed's bought China Cola. Production facilities were moved first to Boulder, Colo., and later to a co-packaging facility in Pennsylvania before settling in 2000 into an 18,000-square-foot production facility in Los Angeles.
In 2006, the company went public and raised $8 million by selling 2 million shares. It sold first on the OTC Bulletin Board and in 2007 to NASDAQ and then, in 2013, to the New York Stock Exchange. In 2007, it began selling to supermarket grocery stores. In 2012, the company began selling kombucha drinks in four flavors. It continued to develop and sell new products including ginger candies and ginger ice cream. By 2013, Reeds Inc. was selling to about 14,000 retailers. In October 2016, Target began distributing Reeds drinks in all its stores.
Today, it sells to 30,000 retailers. Among them are Whole Foods Market, Trader Joe's, Kroger, Safeway, Publix, Costco Wholesale, Walmart, Rite Aid and CVS Pharmacy.
The Change
In 2017, Reed's evaluated its operations and decided it needed to change. The company had a disappointing fiscal 2016 that saw it lose shelf space at retailers. Sales of its Virgil's line dropped by 10 percent although its ginger brew line had increased 2 percent. In April 2017, Chris Reed resigned as CEO and took on the role of chief innovation officer, focusing on new product development. He remains on the board of directors. The board increased to nine seats and another director became interim CEO until Val Stalowir was appointed in July 2017.
Stalowir was previously an executive at Quaker Oats, The Coca-Cola Company and Yum! Brands, according the industry publication BevNET.com He also led investments in beverage brands as a partner in private equity fund Emigrant Capital. Most recently, he was CEO and founder of International Harvest, an organic food supplier.
Stalowir told the online publication he wanted to invest less in expensive infrastructure and focus more on sales and marketing. Stalowir aimed to focus on Reed's core products, first on its ginger beer and secondarily on its Virgil's line. To do that, it cut out many of its other product offerings.
At the beginning of 2017, Reeds sold more than 100 SKUs, according to a 10K filed with the Securities and Exchange Commission on Dec. 31, 2017. By September 2018, it had cut that down to 35 SKUs, focusing on its ginger brews and the Virgil's line. In 2018, Reed's rebranded its Virgil's line of sodas and launched a sugar-free sub-line. In October it implemented a new package design for its ginger beers line.
Bye-Bye West Coast
In recent years, Reed's spent several million dollars at its plant in unincorporated Los Angeles for improvements to electrical, water filtration and gas supply systems along with another $4 million for new equipment, according to BevNET.
In January, the company announced it had sold its 30,000-square-foot plant in unincorporated Los Angeles plant to a company run by its founder, Chris Reed, for $1.25 million. The plant, which included a mix of manufacturing, distribution and office space, had been used by Reed's to produce a range of drinks include kombucha, energy drinks and sodas.
In fall 2018, the company relocated its headquarters to Norwalk, Conn. Reed's has at least one co-packager on the East Coast. Stalowir described himself as excited about the sale and said Reeds was moving to become "a highly focused sales and marketing company."
Future
There are indications that Reed's strategy is working. Beverage profits from the beginning of 2017 through Sept. 30, 2018, steadily increased. During third-quarter 2018, Virgil's added 1,100 new retailers.
While natural and craft soda's account for only 1 percent of total soft drink sales, they are growing 16 percent annually, according to Reed's.
The company continues to refine its focus. It hired Gordon Brothers to assist in selling Reed's candy business: ginger chews and crystalized ginger candies it imports from Asia. In 2017, Reed's developed fountain drinks, which it tried out in an unnamed national restaurant chain.
In first-quarter 2019, Reed's plans to introduce zero sugar ginger beers in both bottles and cans.