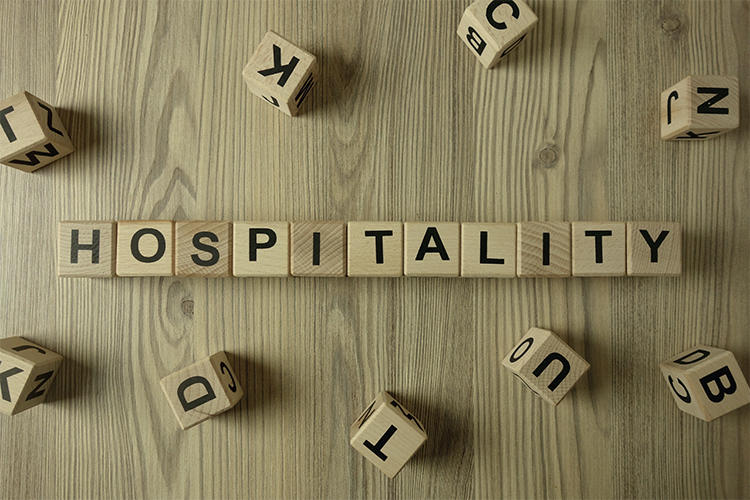 The industry has undoubtedly faced its most challenging 18 months; some have not survived the impact of the pandemic, while others have been forced to make drastic changes. Almost 30,000 job losses were recorded across restaurants and casual dining firms in 2020 – up from 11,000 in 2019 amid three lockdowns and various restrictions. The industry often found itself a scapegoat as infection numbers rose, despite Public Health England's own data last year showing less than three per cent of Covid-19 transmissions were traced back to hospitality venues. The Eat Out to Help Out (EOTHO) scheme was viewed positively, but the emergence of a 'pingdemic' was less than helpful.
What is happening with the UK government Covid-19 business support?
James, partner at UHY Nottingham and head of the firm's national drinks sector group, said: "The Coronavirus Job Retention Scheme (furlough) has been vital for the sector and allowed many companies to survive throughout the pandemic. The end of furlough – September 30 after several extensions – means it is crunch time for employers and those employees affected."
Martin Jones, audit partner at UHY and specialist in the hospitality sector added: "Other government support has also thrown a lifeline to businesses, thanks in large part to the consistent lobbying from UK Hospitality. This included the 'top up' grants of up to £9,000 announced at the start of 2021 on a per-property basis. Wherever you are at with government support or agreements made with your landlord or suppliers, it is a crucial time to be having conversations before you run out of time."
Shape-shifting: Adapting or returning to the 'norm'?
Martin said: "It was not surprising to see both compliance and resilience from the sector, through investment in making premises 'Covid-secure' (estimated at around £10,000 per venue) and flexibility in adapting, such as the option for takeaway services. Others directed their efforts towards alternative causes, for example hotels providing accommodation for key workers and homeless people and food service operators providing option for delivery and takeaway services for NHS workers.
"A client of UHY, Lebanese restaurant group Comptoir Libanais, introduced a slick new mobile ordering app, trialed in lockdown that then went on to be very popular – half of customers opting to use it in some of the sites. Bespoke apps can be costly but can be more efficient and particularly with Covid-19, reduced contact points dramatically."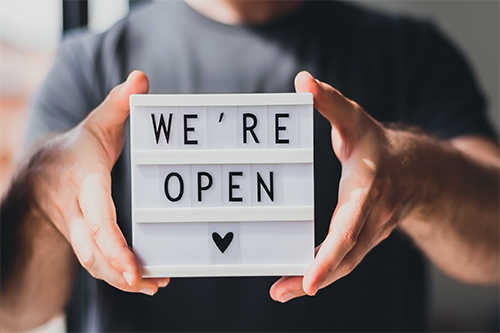 James continued: "A pub I work with managed to switch to an off-site food and drink business, and there was a brewery that already had licenses to deliver alcohol to the home which at the time, was hard to come by. You may want to consider keeping some of these processes, if it works for your business and suits your customers. Equally, businesses like hotels may be looking to gradually return to 'normal'."
"Voucher schemes can be effective in the short term to boost trade but can perhaps be seen as gimmicky if continued for the longer term – customers will ask why not just lower your prices?" said Martin.
James added: "I would strongly consider how much these schemes ultimately cost your venue, and whether this is something that will either bring in more sales or wider custom. But it certainly gets people interested and might be the difference between going to a local and checking somewhere new out, or vice versa."
Always be prepared: How to bolster your business
"The adverse impact of the pandemic on the hospitality sector could continue for another 12-18 months as trading returns to normal, bringing a need for enhanced business resilience and flexibility," Martin said. "On top of this, we are already seeing the impact of Brexit with a staff shortage and supply chain issues, so it's an important time to look at how you can be in the best position possible to weather the storm
"Consider a strategic review across the market, your own business and competitors to see where there might be gaps to fill. Contact customers to obtain feedback on how products and service can be improved."
"Prepare cashflow forecasts and review your costs any leases or loans, to see if cuts can be made," advised James. "Check stock movement and if there are any parts of your business not paying their way, particularly those that may have gone online during lockdown, it may be time to shut it down. And something you can discuss with an advisor would certainly be additional loans or funding – see what introductions can be made."
The comeback is always stronger than the setback: final thoughts
"Ultimately there is no crystal ball here, but we can make educated guesses at where things will head," James revealed. "There is evidence of a boost in local high streets, while city centers are hollowing out. But it may be more about creating that destination venue. In my city of Nottingham, there is a brand-new bar due to launch by a wellestablished local collective. It might be more challenging not knowing what conditions will be like in the coming months, but having those conversations with your advisors is worth doing for that very reason."
Martin added: "Covid-19 will change hospitality for the foreseeable future. It is likely that only the strongest and fittest will survive. Those that do will need to provide value for money and some creative thinking to their offering. There needs to be a reason for people to visit, so consider what the experience is. We also anticipate a back-to-basics approach, with a focus on traditional values, culture and local community as hospitality businesses look to rebuild after the carnage.
"Unfortunately, the worry is the debt overhang that will likely creep up, particularly rent arrears based on deals done with landlords during the pandemic, which goes back to the points about preparation.
"If there is any positive to be taken away, it is that hotel, bar and restaurant operators have learnt a great deal during the pandemic and will hopefully emerge stronger as a result. The hospitality sector should be proud of what it has achieved during such adversity and deserves to come back stronger than ever at some point during this year."
UHY Hacker Young
Martin Jones and James Simmonds work at national accountancy firm UHY Hacker Young.
The UHY Hacker Young Group is one of the UK's top 20 accountancy networks with more than 100 partners and almost 600 professional staff working from 23 locations around the country. The offices within the group provide a wide range of accounting, tax and business advisory services, with a reputation for integrity and reliability within the financial community, and particularly with London's Stock Markets. UHY Hacker Young is a founding member of the UHY International network with offices in every major financial center in the world.
For further information visit: www.uhy-uk.com