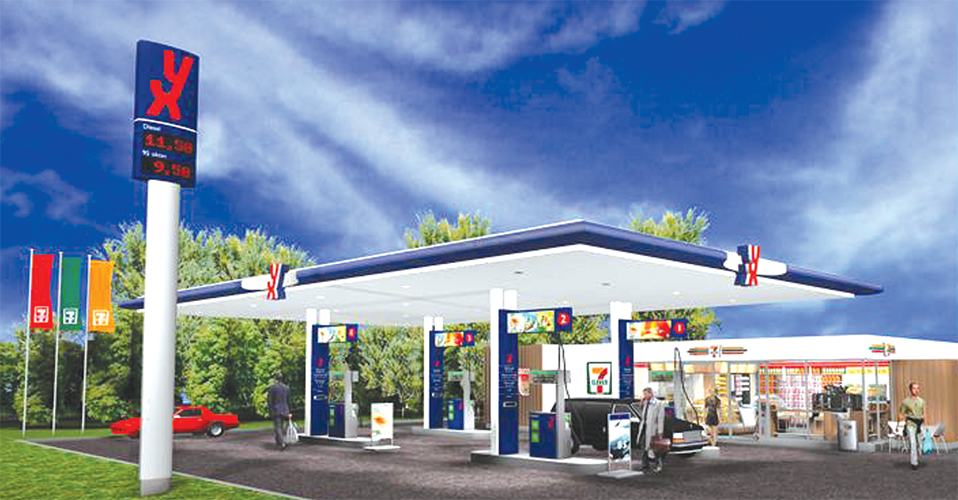 Chain of success
Through a series of acquisitions, the Reitan group is extending its position as a leading scandinavian franchise based retail company
With 2860 sale points across five countries, the Reitan Group has 22,000 employees and an annual turnover of NOK 48 billion. Specialising in the organisation and operation of franchise-based companies, the group, which is headquartered in Trondheim, has three major branches of its operations; 7-Eleven, REMA 1000 and Narvesen & Pressbyrån.
The 7-Eleven division, which is a convenience shop that serves a range of fresh foods as a main part of its product offering, has 230 stores across Norway, Sweden and Denmark, and in 2004 was responsible for NOK 1.8 billion of the group's turnover. Through its 560 sales points, and an additional presence in Slovakia, the discount grocery store REMA 1000 is the largest division within the group, contributing NOK 20.6 billion to the turnover, while Narvesen & Pressbyrån consists of the national newsagent chains Narvesen, in Norway, Pressbyrån, in Sweden, and Preses Apvieniba, in Latvia, with each business holding a dominant position in its domestic market, adding a total of 5.5 billion to the 2004 turnover.
Introducing Food Chain to the group, CEO Magnus Reitan, begins: "The Reitan group was established in 1948 when my grandfather opened his first grocery store in Trondheim. Today we have 2860 stores in Scandinavia and Latvia, which includes 560 REMA stores that are separate from Reitan Servicehandel.
"Standing for convenience, Servicehandel are a range of small kiosks and larger convenience stores, that makes up one part of the group, with REMA 1000 and the property investment company, Reitan Eiendom, comprising the other significant parts of our activities." The group has undergone a number of significant changes through its history, as it has grown to become a major part of the Scandinavian retail industry. In 1988 it achieved recognition of its success, being named the Company of the Year in Norway, while 1990 saw Reitan reach its goal of being present in every town in Norway with a population over 10,000 inhabitants.
Acquisitions have played a significant part in this tremendous growth, and the 2001 purchase of Narvesen was a particularly important step. "Narvesen brought with it a history dating back to 1894, when Bertrand Narvesen opened his first kiosk at Tretten Railway Station," says Magnus.
One of the most recent additions to the group was the 2005 acquisition of Norwegian multimedia chain Spaceworld. As a leading provider of electronic entertainment, games, mobile phones, films and MP3s, the company has 45 shops in Norway and a turnover of NOK 500 million.
Explaining the move, Magnus comments: "Our stores are selling more and more mobiles, MP3 players and other electronic equipment, so by acquiring the leading business within this segment, we are strengthening our competence and scale."
A key part of the growth strategy is to identify opportunities within the stores, so that the group can build on its existing competencies, rather than trying to add too many areas where it lacks expertise. The move for Spaceworld is an important step towards becoming Scandinavia's leading provider of electronic services, at a time when the demand for consumer electronics and multimedia is strengthening. Spaceworld had reached its potential under its former ownership, and welcomed Reitan's financial power and wide store network to assist in optimising the product mix and running campaigns throughout its chains.
With the ambition of increasing the number of Spaceworld stores to 80, and the annual turnover to NOK one billion, the takeover has been a success to date, with shop-in-shop solutions being tested in Narvesen and 7-Eleven stores. These tests include adding music, games and mobile phone racks into some of the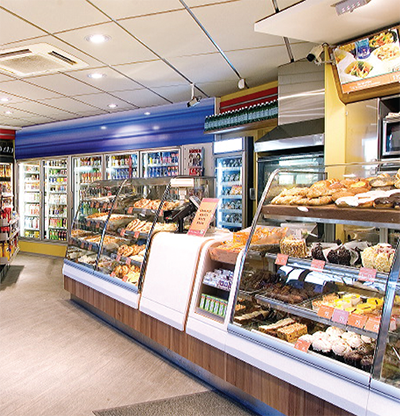 shops, giving consumers a wider selection of goods to choose from.
Describing the group's focus on acquisitions, Johannes Sangnes, the CEO of Reitan's Swedish operations, explains that it is not just big companies that are approached. "If you own a company that meets our values for growth, and are right for us, we will offer to distribute your product across our wide network of stores, if you give us a share in your company. Through our chains the turnover of the company grows enormously, making the owner a lot of money."
In October 2006, Reitan made another significant addition to its group, with the acquisition of Hydro Texaco. "For many years we have had the goal to obtain stores along Scandinavian roads, as 50 per cent of the kiosk and convenience market is based here," explains Magnus.
Including an oil business and over 750 petrol and service stations on Norwegian and Danish roads, Hydro Texaco has 20 per cent of the Norwegian fuel market, and the acquisition meant that Reitan's market share of the total convenience market rose from 22 per cent to approximately 30 per cent.
Johannes who was a member of the board responsible for this acquisition, comments: "We are always talking 'location, location, location'. We have shops across Scandinavia, but do not have a presence along the motorways and highways, which is why we wanted these gasoline stations."
As the group has extensive experience in running stores, but little knowledge of the oil business, the operations are to be maintained rather than significantly altered, however NOK 400 million is being invested to upgrade existing stations, with the name set to change to YX. "We are planning to develop 100 of the stations in Norway, adding 7-Eleven stores to offer a greater variation in fast food," Johannes explains.
Having previously trialled the 7-Eleven concept at Q8 stations in Denmark, the group had witnessed extreme success, and the resulting significant increase in the service offering and sales, was the catalyst for this move. Johannes continues: "For a year we tested this in four Danish stations, and we increased both the convenience turnover and fuel sales."
With 234 stores, the 7-Eleven brand is one of Reitan's most recognised chains. A recent survey conducted by Visendi, discovered that 96 per cent of the Norwegian population were happy with the selection of fast food offered in these stores, with 43 per cent admitting to eating there in the last year, and 95 per cent happy with the meal. "Targeting a slightly younger customer base, the stores are positioned in crowded urban areas, and are dependent on impulse buyers," says Magnus.
While Reitan is developing its 7-Eleven chain for YX, it is also working on another new store concept, Easy24. "Similar to Tesco Metro, the stores combine a grocery with a range of fresh food, to make a neighbourhood shop that has it all," says Johannes.
Explaining the current progress of this development, Magnus adds: "We have 17 of these shops, which are a combination of grocery and convenience stores, and are based in less crowded areas than 7- Elevens.
"There is a gap in the Scandinavian market, with neighbourhood stores closing down due to competition from the large supermarkets and hypermarkets. By introducing high margin products, such as fast food and baked goods, we can retain competitive prices on grocery products, while at the same time make a healthy profit."
Expanding on the current industry situation, Magnus continues: "It is in a good position, although we face increased competition within the convenience market, especially in Norway. We classify ourselves as the leading convenience store operator in Europe, with very few larger operators around. However, in our definition we do not view Tesco Express or Sainsbury's Local as convenience stores."
With the recent additions of Spaceworld and Hydro Texaco to the group, and the launch of the new Easy24 stores, the group is expanding rapidly, and reaping the subsequent rewards. "We are growing annually at over ten per cent, while at the same time increasing our operating margins," says Magnus.
The future looks bright for the Reitan group, and with an ever-increasing impact across Scandinavia; the success story seems set to continue. Analysing what has driven the company to reach such heights, Magnus concludes: "This year we received the 'Innovator of the Year Award,' for being the most innovative business within food retail in Norway. It is this innovation, combined with a winning culture and a world-class competence in convenience retailing that is the key reason for our success."