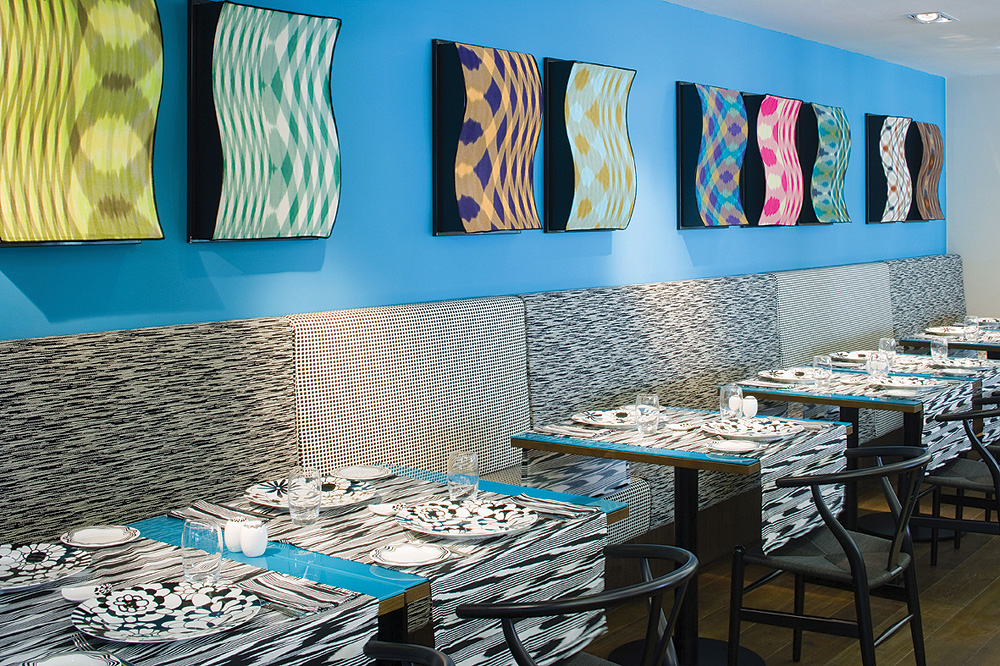 A golden milestone
The Rezidor Hotel Group will celebrate the 50th anniversary of its flagship hotel in 2010
As one of the fastest growing hotel companies in the world the Rezidor Hotel Group offers a portfolio of quality brands from stylish comfort to high class luxury. With five unique brands, each with its own distinct character and style, Rezidor serves destinations across Europe, the Middle East and Africa. The five distinct brands: Radisson Blu, Country Inn, Missoni, Park Inn and Regent currently encompass more than 380 hotels and over 80,000 rooms, both currently in operation and under development, in more than 60 countries. The properties are located in and around city centres and suburban areas, as well as within airports and exclusive resort destinations.


Radisson Blu is Redizor's first-class, full service hotel brand. It is the second largest hotel chain in the EU, with a total of over 230 hotels incorporating almost 55,000 rooms both in operation and under development. Its hotels range from small boutique hotels to major city landmarks. Regent is also a full service, luxury brand. It primarily targets cosmopolitan individuals as it incorporates a contemporary approach to traditional luxury and timeless traditions. It operates three hotels globally in Berlin, Zagreb, and Bordeaux, with a further three in development in the Middle East and Eastern Europe.
The Park Inn brand operates innovative mid-market hotels. As Rezidor's fastest growing brand, it has reached a portfolio of 130 hotels in less than six years to become the chain's second largest hotel group. The company's fourth brand, Country Inn, is a limited services brand. These hotels aim to offer a personal service and warm hospitality in comfortable, country-like accommodation at a two-star level. Finally the Missoni brand is the chain's newest addition. Developed under a worldwide license agreement with the eponymous global fashion brand, the world's first Hotel Missoni debut took place in June 2009 in Edinburgh.
Established in 1960, when Scandinavian Airlines decided to build a hotel in Copenhagen, the brand has grown rapidly. In 1978, SAS International Hotels was founded, with ten hotels across Norway, Denmark and Sweden. A major breakthrough for the chain came in 1994, when it went into partnership with Carlson Hospitality Worldwide and gained the Radisson SAS brand in Europe and the Middle East. At that point it operated 28 hotels, before expanding into Africa in 1999.
Christian Gartmann, area vice president, Nordic, outlines some of the company's developments in recent years: "In 2007, we reached a total of 300 hotels, of which 100 are Park Inns. Then in 2008, we established the second largest development pipeline in Europe, showing that we have a very strong growth path. For this reason we are considered one of the fastest growing hotel companies in the world. In 2009 we eradicated the SAS name, as it is no longer one of our owners. So instead of Radisson SAS, this brand is now called Radisson Blu.
"At present we are focusing on the emerging markets of Russia and Africa. We operate seven hotels across Africa, and we have 25 that are currently in development. In Russia, we have 43 hotels in total, 17 of which are currently in operation. Across Europe we have 23,000 rooms, of which 60 per cent are under construction at this stage. A few of these contracts may not materialise due to current financial pressures, but on the whole our development strategy is strong, particularly in the emerging markets."
Christian explains that the chain's success within each of its brands has been dependent on its people: "We owe our success to our extremely stable senior management. Our CEO, for example, has been working for the group for over 30 years. Our 'Yes I Can' philosophy, which stipulates that each guest is treated with a positive service attitude, is also a key factor in our success. As a company-wide philosophy, it lies at the core of our operations and serves as both our mission and our vision for the future. The concept has now been in operation for 15 years and has been extremely successful."
Decentralisation has been the main focus for Rezidor for the past couple of years as rapid growth and the need to support expansion has made it vital to increase hotel autonomy and accountability. With an aim to make effective and relevant decisions closer to the markets it operates in, Rezidor has evolved from being a top-down company to becoming a bottom-up company with every general manager carrying full responsibility for their hotel.
The best course of action, in terms of sales and marketing, is determined for each hotel based on its locality. The hotels are supported in their efforts by regional and corporate offices. Hotels also receive communication and PR support from regional PR teams that work closely with area vice presidents and regional directors. The Global Sales Office also supports hotels through targeted sales initiatives, while the distribution team looks for various online opportunities to promote individual hotels and drive revenue.
2010 will see the company's flagship hotel, The Royal Copenhagen, celebrate its 50th anniversary. Christian explains what this means for the business: "This anniversary also marks the founding of our company, so it's a very important milestone. The Royal Copenhagen is certainly a unique hotel in terms of its design aspects. It includes one specific room, which has been preserved entirely in its original design. To mark the hotel's 50th year, we will hold an exhibition in this room showcasing the designer, Arne Jacobsen's work, as well as providing a historical overview of the hotel. Over the years, the hotel has hosted a tremendous number of world-famous personalities, including heads of States and government leaders."
Looking ahead, Christian predicts further rapid growth for the chain: "We are continuing a path of fast development across the company. This is primarily through the Park Inn brand, where we hope to further secure and develop our market position. The Radisson brand is by far the strongest, which has just been confirmed again this year. Even as we expand into developing markets across the world, we will retain our position as the preferred hotel brand in the Nordics and Poland. Our overall strategy for the future is to further develop our position as the number one operator in these countries."