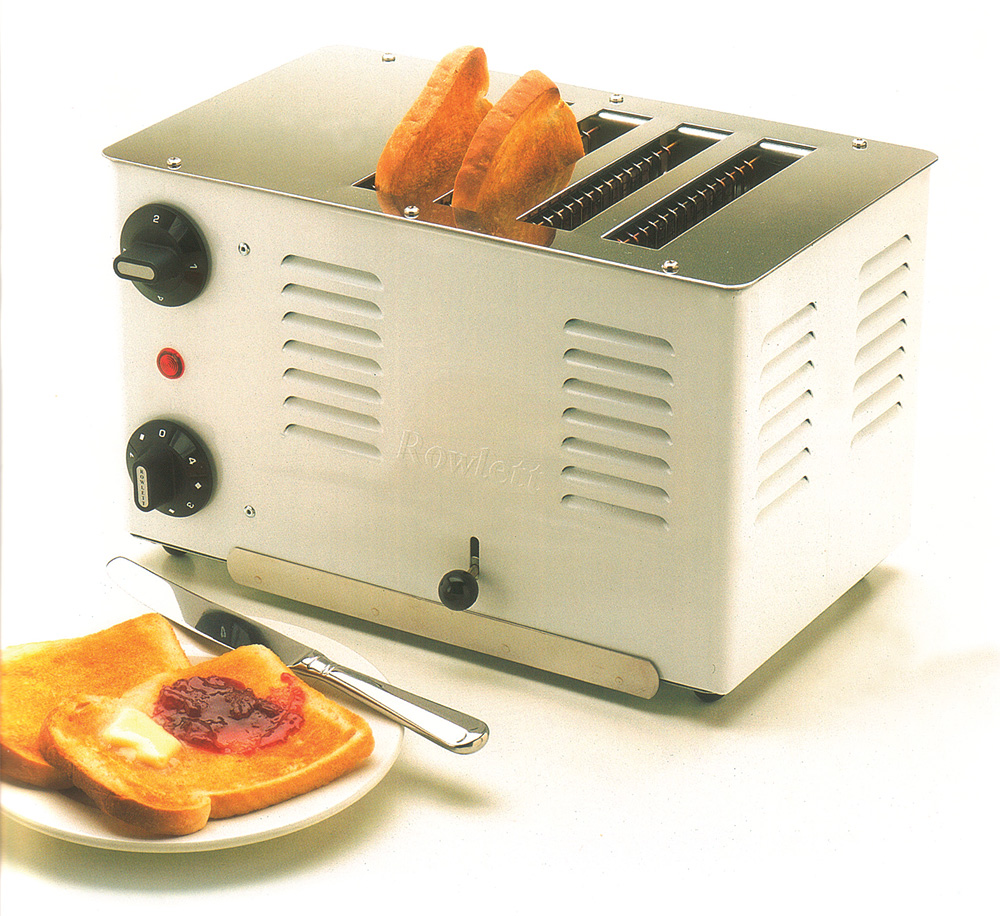 Catering for all needs
Through handmade craftsmanship and first-rate customer services, Rowlett Rutland has become renowned for extremely high quality catering equipment
Nearly 60 years ago in Surrey, UK, Rowlett produced its first commercial toaster. Today, the company has grown to become a premier manufacturer and supplier of superior catering equipment for hotels, restaurants, bars and high quality food outlets worldwide.


Rowlett Rutland's reputation is built on its craftsmanship, durability and stylish design. Every machine the company manufactures is assembled by hand and comes with a generous warranty. This, together with outstanding reliability, means that demand for the business' equipment continues to grow from new and existing sources.
Bob Rutland, managing director for the organisation comments: "Another reason why demand is continuing to grow is customer service. Our employees really look after our clients – any problems are sorted as soon as possible, and in a very friendly and pro-active manner."
Rowlett Rutland understands that the market demands high quality, handmade products using the finest materials. Therefore, the company's promise is to ensure every product is handmade by skilled craftsmen in the UK. Furthermore, all equipment is the best value for money on the market today, service and spare parts are available on an instant response basis and are fully guaranteed, and each unit is tested before it leaves the factory.
In search of perfection, the business continuously updates its products and uses the latest technology and ergonomic design to enable top chefs to constantly serve up delicious food. Bob comments: "Over the years and through this development, we have become known for our high quality, especially within our toaster ranges."
Rowlett Rutland offers a wide range of toasters within its collections Esprit, Premier and Regent. The ergonomically designed Esprit toaster has perfect symmetry and is efficient and reliable. Furthermore, it comes with a range of coloured end-panels for individuality and for minimalist style an Esprit model can boast polished aluminum ends.
The company's Premier collection is an elegant range of handmade toasters in polished stainless steel. Engineered for reliability, this collection is Rowlett Rutland's flagship toaster range and has enjoyed huge success in pubs, clubs, restaurants, government offices and caring establishments.
Lastly, the Regent collection is a robust range of toasters with a standard epoxy polyester powder paint finish that is electrostatically bonded to the metal. Crumbs are removed easily through the pull-out tray and at the end of each cycle the toaster switches off but the toast, sandwich or bun remains warm in the machine until taken out.
In addition to its standard toaster range, the business also manufactures one of the most advanced conveyor toasting systems available in the market today. With the addition of three new bun models this range includes slimline machines for up to 400 slices per hour, traditional machines with the output of 800 slices per hour and a mega version with an option of up to 1200 slices per hour.
The Rowlett Rutland product offering also includes a wide range of other catering equipment. At its plant in Surrey the company manufactures Multiple hot plate units, contact grills and hot dog machines. In addition, the business imports a number of other products including slicers, mincers and ovens, bandsaws, boiling tops, bowl cutters, burger presses and crepe machines. As a result, Rowlett Rutland has an extensive product range, which can meet the demanding needs of the catering industry.
To compliment this, each product is individually tested and certified before leaving the factory. Therefore, equipment is built to last, with all its parts, including elements, being easily replaceable. Consequently, Rowlett Rutland equipment represents a cost effective investment compared to lower-priced alternatives.
Bob comments: "Our clients demand products, which work 24 hours a day and seven days a week – this is exactly what we can provide. They may not be the cheapest on the market but Rowlett Rutland products are of extremely high quality, which means they are both durable and reliable. In addition, all our products are CE approved – this mark certifies the equipment's safe operation."
He continues: "To help us achieve this premier product range we have paid close attention to our customers' needs. We continually receive feedback from clients, which helps us to improve our products to meet their exact requirements. This also identifies any problems customers may be experiencing with our equipment – these can then quickly be eliminated."
With a number of new products in the pipeline, Rowlett Rutland's main aim for the future is to continually develop high quality solutions. Bob concludes: "The key to our success has always been quality and this is why we have become so successful on a global basis.
"Approximately half our products are exported to 80 countries across the world, including the Far East, Europe and the Middle East. We are now looking to expand this market, especially for the non-toaster side of the business. Overall, with the introduction of new lines and by constantly meeting high standards, we believe the company will continue to grow long into the future."