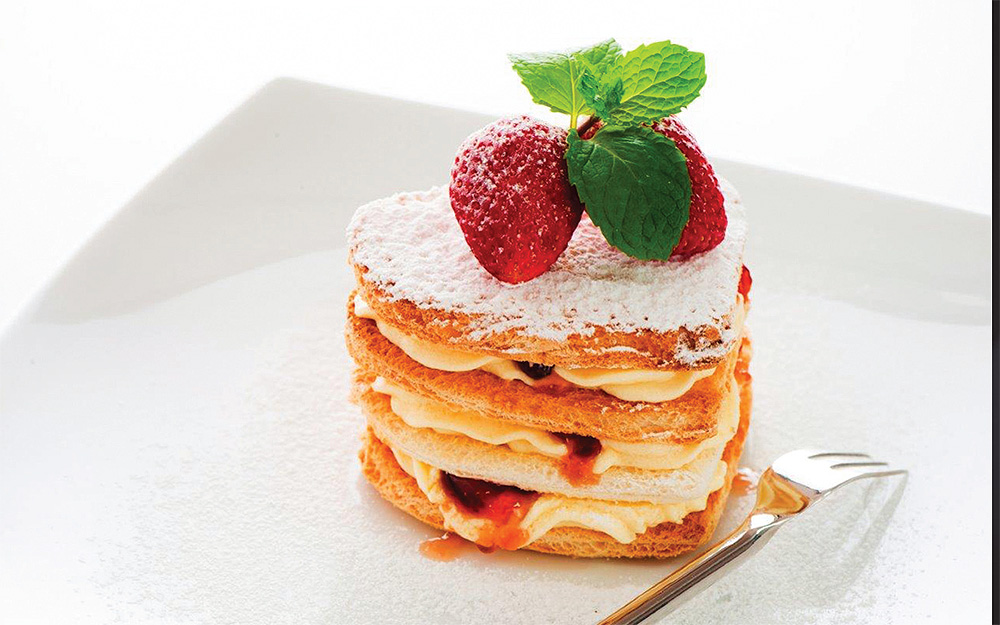 Fit for a king
South African based catering company RoyalMnandi has become a preferred food service solutions supplier to industries including commercial, healthcare, industrial and mining, education and events
A specialist outsourced catering company with a taste for delivering the best possible solution to each client's unique requirements, RoyalMnandi has enjoyed significant growth since it first began trading in 1990 as Royal Food Services. A decade on from its inception, the company merged with Sechaba Catering Services to become Royal Sechaba, which thus enabled the firm to extend services to a broader South African market. Following further ownership changes, RoyalMnandi was launched in June 2011; named after the Zulu word for delicious, RoyalMnandi was set up with a simple service philosophy: 'Made from the heart' and today operates throughout South Africa.
With Bidvest Group's purchase of Mvelaserve Pty (Ltd) in November 2013, RoyalMnandi became a proud member of the Bidvest family, as Chief Executive Officer Rob White explains: "Royal Mnandi being a wholly owned subsidiary of Bidvest Group gives our clients and staff a greater sense of comfort in terms of stability and support. The Bidvest Group added catering to their service offering as strategic intent to further the services that they are able to offer."
As part of Bidvest Group, RoyalMnandi continues to deliver an exceptional service to a broad range of industries, as Rob comments: "Our main sectors are commercial, healthcare, industrial and mining, education and events. Our commercial clientele receive a customised and unique on-site food solution, offering catering for breakfast, lunch, coffee breaks, functions, vending services and special events. We pride ourselves in offering a high standard when it comes to serving restaurant standard lunches, café meals, barista services, fine dining events, cocktail functions or executive
board function catering. Of course, all services are customised to each client's unique requirements and budget."
Meanwhile, the company's presence in the healthcare sector remains strong and continues to grow; it is within this sector that it offers patient meals to hospitals in a variety of service systems to best suit the customer's needs. "By utilising our unique electronic patient meal ordering system, we're able to accurately capture information for meal ordering and production schedules. Our passion is for patients to look at healthcare catering as a compliment to their health recovery, as opposed to the negative stigma that surrounds hospital food," says Rob. To make this goal possible, the company serves homely meals to patients that are suited to their dietary and healthcare requirements. "Health and wellbeing is such an important part of our food services that we employ a qualified dietician to ensure that all menus contain the right components in the correct quantities."
In comparison to the blossoming healthcare sector, RoyalMnandi has been at the forefront of the remote and urban catering industry for over two decades and was awarded the biggest catering tender in Southern Africa in 2010 at a power station, with more than eight million meals served on-site to date. "For our mining and industrial sectors we have a highly innovative and comprehensive HACCP compliant centralised kitchen that delivers fresh, prepared and cooked produce to our operational units, which enhances efficiencies in cost and labour components. The central kitchen also acts as our disaster recovery plan in the event that any of our operational units are unable to prepare meals for our valued customers," says Rob.
By using the experience it has gained in industries such as industrial and mining, RoyalMnandi has gained an enviable portfolio of customers in sectors such as education and events also. Aware that a well-balanced diet is pivotal for young bodies to get the most out of their day, the company prides itself in having some of the best universities and private schools within its elite customer base. "From a lunch packed with brain-boosting nutrients, to a healthy homely meal away from home, we have the passion, experience and knowledge to exceed students' and clients' expectations," says Rob.
"Moreover, when it comes to our events sector, no matter the size, scale or budget of your required occasion, our leading event catering service is able to provide unique solutions to the most challenging of requirements," he adds. "We love to get creative and these occasions provide the perfect opportunity. Whether we're catering in a field, under canvas or in a boardroom, our event management and events team will look after even the smallest of details to provide a turnkey solution that will make your special event run smoothly."
At the heart of RoyalMnandi's success are its people, who are encouraged to be creative and entrepreneurial in their delivery of exceptional quality food solutions, and its commitment to innovation. "We place a lot of emphasis on our people," says Rob. "We have a highly skilled and passionate research and development team that have been working diligently on a few new product ranges, one of which will see us enter a new untapped market, however, we don't want to give too much away at this stage and spoil the fun!"
Although the market is on a decline in South Africa, the company remains a competitive player thanks to its focus on delivering the best possible solution for the changing demands of its customers. "The next three to five years will see RoyalMnandi resuming a pivotal position as one of the largest contract catering companies within South Africa. The economy, environment and people's needs and wants are constantly changing, and we have the agility and speed to move faster and more quickly than our competitors," concludes Rob.