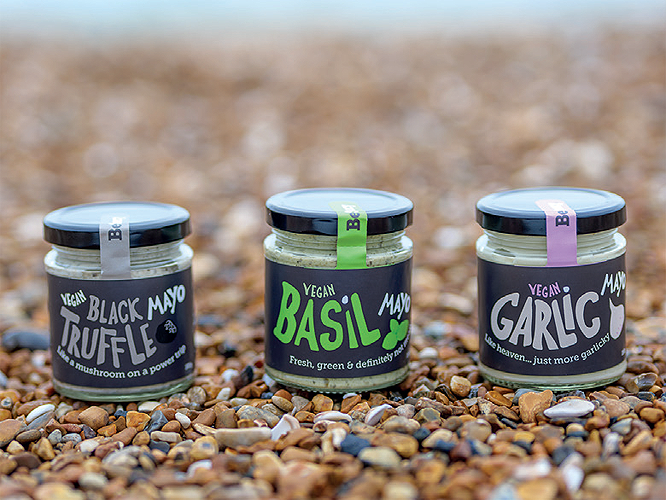 The initial range comprises three flavours of creamy, plant-based mayonnaise – garlic, basil and black truffle – made from high-quality, natural ingredients.
Each BeSaucy mayonnaise is created from a base of aquafaba otherwise destined for waste, organic soya milk and cold-pressed rapeseed oil produced by a family-run farm in the Cotswolds. BeSaucy is also committed to having a positive impact on the environment – the product is in fully recyclable packaging and the brand aims to be plastic-free by 2022.
BeSaucy is led by siblings Ezda, Dashal and Chan Beevers, who are best known for co-founding popular Belgian chip shop BeFries. Inspired by their childhoods growing up in Amsterdam, BeFries served up double-cooked chips and a varied selection of homemade sauces in Brighton for four successful years.
Sadly, BeFries closed last year due to the incredible pressures placed on the high street and restaurant industry. However, the demand for the family's sauces has continued, as has their desire to create plant-based products that make it easy for consumers to develop more sustainable eating habits.
Ezda Beevers, who leads on BeSaucy's sales and customer relations, says: "Losing our restaurant was obviously a huge disappointment. However, as the pandemic hit and we went into lockdown, this provided an opportunity for us to adapt and develop our business. With BeSaucy, we have created something positive from our perceived failure."
www.besaucy.co.uk