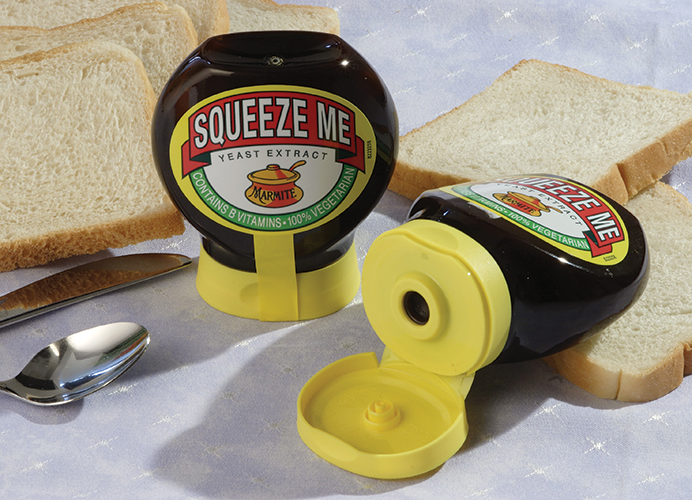 Top of the class
Seaquist Closures has taken a different route to market leadership
Whether you love it or hate it, a change in the packaging and presentation of Marmite is something that will attract attention. Its unique bottle and distinctive label are part of the nation's heritage. But change it has, with a new, squeezable bottle featuring a clean, easy-dispense cap. The contents are the same as ever: the closure is made by Seaquist Loeffler, the German division of Seaquist Closures, a global company that has been a leading player in closures for household and personal care products for decades.
When it entered the food and beverage market, it had a lot going for it, particularly its track record as an innovator. With the competitive nature of the marketplace, new ideas should, one would think, give an entrée into the highest levels; it's not that simple.
"We entered the beverage field in Europe only seven years ago," said Andreas Siebel, sales director Europe for Seaquist Closures. "We love the fact that we are the challengers. We developed some totally new products for the market, including the first flip-top in the beverage field. Our first customer, Adelholzener Alpenquellen with its Active O2 drinks, is still using essentially the same cap. The first mould we supplied them is still running, though things evolve over time, of course." Seaquist may have enjoyed the challenge of being the newcomer but it had to follow convention in order to get established in its new marketplace. "The beverage business is very standardised and customers aren't always ready to invest in moulds for new equipment, from a new player. So we had to first produce standard closures." Not screw-tops, though: Seaquist has no interest in that segment. Its products are all dispensing closures. Rather than go all-out for the big players, it developed a strategy of developing the companies in the middle market, helping them to grow their business with cost-effective, distinctive and innovative closures.
"We pointed out that there was a growing market for 'on-the-go' packages of half-litre or 75cl size, and it needed something more convenient than screw caps. We could have made another pushpull product but there were already very many around," he said. "We knew we had to do something better so we came up with the idea of using a flip-top, with tamper-evident closures. We were the first into the market with it."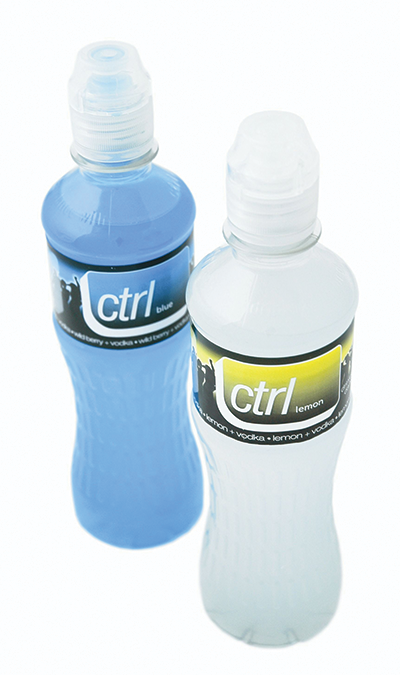 The tamper-evident closure is an attractive option for the consumer, who can see on the shelf the product is safe. The dispensing is something else again: Seaquist has made a virtue of designing and producing hygienic and convenient caps. Its SimpliSqueeze valve system, within the SimpliDrink closure, dispenses products only when the pressure is applied to the bottle – so no accidental drips, leaks or spills on the consumers' sportswear.
It can be used while jogging on the treadmill, running a marathon or sprinting to catch a train home after work. When they've finished drinking, the flow stops and the cap flips shut. A very convenient and very successful concept that has spread to other single-serve beverages, from medium-sized players like Saint-Amand and San Pellegrino of Italy, who both use SimpliSqueeze on their water bottles, to market leaders like Nestle, with its Levissima range.
"We have a dedicated R&D department. Our designers take in ideas from customers, our engineers programme the designs and we produce models in our own model shops – the biggest is in Germany, where we build 40-50 per cent of our moulds," said Andreas. Seaquist has production facilities on every Continent, with the exception of Africa and Antarctica. "We buy moulds from outside suppliers, too, who are also partners in the R&D process."
The pace of development hasn't eased up as Seaquist has grown to a strong position. The latest is the Original, which reminds customers that it was Seaquist who came up with the SimpliDrink system. It's available in 28mm size and is being launched in the UK, Czech and Polish markets now.
"The Original has different features. It's not just important to make the products convenient for the consumer, it has to be convenient for our customers, also. If they have screwing or tightness problems, you're in deep trouble," Andreas states. So Seaquist puts time and money in proving its concepts work; The Original represents a two-year, 500 million euro investment. "Original can take three bars: no other product like it can take that pressure."
The SimpliSqueeze concept has been successfully adopted in the food sector, too. Heinz Tomato Ketchup has made a virtue of its thickness and viscosity that consumers love, but they also want it right now! SimpliSqueeze keeps the famous ketchup bottle upright, clean, dispensing just the right amount and when and where it's wanted. No more having to pound on the bottle to get the ketchup out. Similar closures are also used on mayonaisse, dressings and even jam. There's more in the Seaquist pipeline but the company is understandably coy about saying too much, for commercial reasons. We managed to squeeze just two little teasers out.
"We're developing an aseptic closure for beverages," said Andreas. "We'll also shortly introduce a closure that can take six to eight bars. That's enough to cope with high-carbonated drinks like Colas."