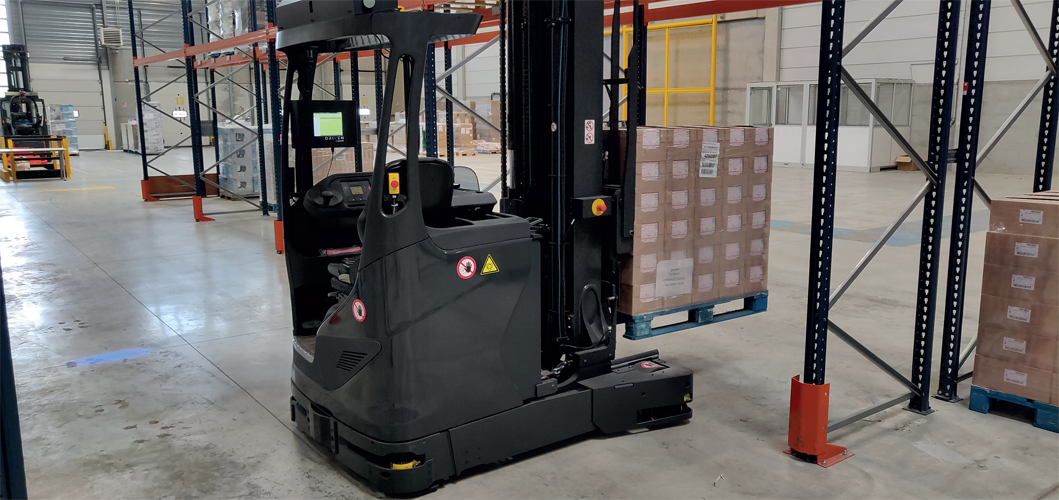 Versatile automated vehicles optimize the ever-shifting needs of the food industry. Food trends change constantly, which defines why strategic planning is essential, not optional. According to John Hayes, Director of Sales of BALYO (www.balyo.us): "The food sector businesses require versatile, robust solutions. Food industry automatic guided vehicles (AGVs) streamline operations, resolve the daily logistical challenges in food service, distribution, and warehousing, because of the capacity to adapt and evolve, meeting the demands of food and beverage firms globally."
While hackneyed, the expression, 'one size does not fit all' is apropos in food and beverage. Experience inures to invaluable insights into the broader demands of running a food industry venture. Without this expertise, companies will select the improper AGV for the specific activities in a facility. It requires more than purchasing the equipment, according to Hayes, who noted: "AGVs must integrate seamlessly into overall operations while delivering the consistency, safety, and savings required."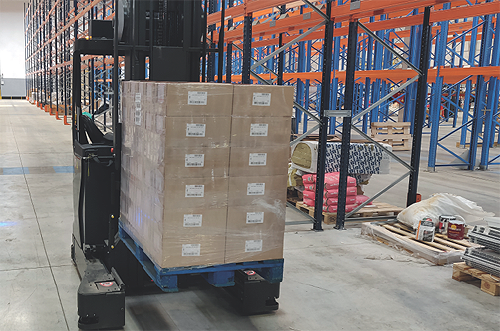 Food industry AGVs
Hayes is adamant that selecting the best AGV vendor means they can supply a full complement of solutions designed to move the raw goods, packaging and supplies, and finished products around a food processing facility. Material handling needs are idiosyncratic in the food industry, which must meet OSHA (Occupational Safety and Health Administration) rules, HACCP (Hazard Analysis Critical Control Points) operational requirements, as well as the decade-old FSMA (Food Safety Modernization Act) along with other regulatory compliance demands.
Top AGV products for the food & beverage industry
Food processes and procedures are unique to each company. Different components and processes generate unique requirements, which must be answered by the technology suggested by vendors. Only with smooth, predictable, secure operations throughout a food and beverage facility can any solution fit and meet the specific needs.
Whether a few AGVs or a fleet of food industry automatic guided vehicles, these robots must be hard-working and rugged, integrated to software and services, and optimized to the operation.
Streamlining material handling
Hayes argued: "Streamlining material handling with careful engineering is evident in every aspect of BALYO AGVs. Features and functionality that boost productivity, extend equipment longevity and accelerate value, have been engineered from the earliest stages of product development."
Food and beverage production environments can be rough
It is critical given the variety of plant floor production rigor in most food and beverage facilities, that AGVs must be built from the best processes and materials and compatible with other automated supply chain machinery. Narrow aisles, tight turns, and conveyors have an interface with AGVs, which must be customizable to accommodate requirements, yet still quick to get up and running. These trucks must be easier to operate than a standard fork truck, last longer with greater productivity, and produce a rapid ROI.
The combined impact of leveraging the proper equipment, integrated software, and support makes the functional target realistic. Only when product quality is maintained, productivity improved, and downtime reduced, is the true value proposition of AGVs realized.
Features, advantages, and benefits of AGVs
Hayes commented that while all the bells and whistles of AGVs will not be used and realized by every food and beverage customer, vendors must be clear how to distinguish their AGV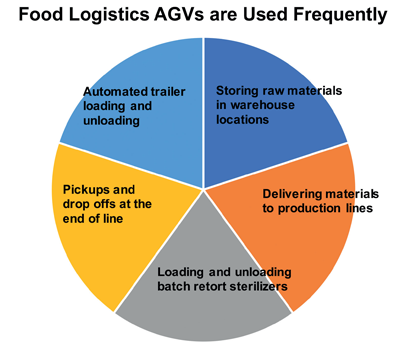 solution, which enhances the capabilities that make food and beverage handling operations faster, more accurate, and as secure as possible.
New food and beverage facility incorporates automation from the start
Hayes shared that a BALYO customer was building a new facility and wanted to incorporate automation from the start. He worked closely with them on the engineered customer carts that would fit their product in the profile needed, while still being able to be picked-up by the AGVs. Time is of the essence with this type of application, so having AGVs that can run 24/7 or bring product over anticipating a need was very useful.
Hayes gave this some context noting that many existing food and beverage manufacturing plants and warehouses were built more than 40 years ago. Designing automated solutions in old facilities and attempting to retrofit technology is too costly and often fails to overcome the constraints of the facility. Conversely, new facilities are able to design automation into the plant. The speed of design, implementing, and capturing a rapid ROI on new facilities happens regularly. New facilities also face less resistance from a new workforce…nothing to compare to how it was done previously.
Long hauls with finished goods inside a food plant
Hayes provided another example of a very forward-thinking food and beverage company. When it came to automation technology, they had four other kinds of AGVs in the same facility. The conveyor systems were top-notch and outfitted with sensors. There were few manual operators and there was a team of automation systems professionals. They relied on BALYO's AGVs for making long hauls with finished goods from production to staging. These AGVs were also used to bring dairy products from production to cold storage, so timeliness, punctuality, and efficiency were important to ensure that the product was properly stored avoiding spoilage.
BALYO looked at things like chain of custody, flexibility in staging, and any nuances about type of product. AGVs enabled a chain of custody avoiding contamination and supporting the regulatory compliance rules required of food and beverage companies. Time and temperature control must be monitored and documented in a HACCP document for audits.
As far as compliance, Hayes reinforced that BALYO's AGVs adhere to the B56.5 standard for automated vehicles. Food and beverage companies are encouraged that these AGV solutions are based on standard forklifts that may currently be in use at warehouses today.

TR Cutler, Inc.
Thomas R. Cutler is the President and CEO of Fort Lauderdale, Florida-based, TR Cutler, Inc., celebrating its 23rd year. Cutler is the founder of the Manufacturing Media Consortium including more than 9000 journalists, editors, and economists writing about trends in manufacturing, industry, material handling, and process improvement. TR Cutler, Inc. recently launched three new divisions focusing on Gen Z, the African manufacturing sector, and manufacturing in the entertainment industry. Cutler authors more than 1000 feature articles annually regarding the manufacturing sector. Nearly 5000 industry leaders follow Cutler on Twitter daily at @ThomasRCutler.
Contact Cutler at trcutler@trcutlerinc.com