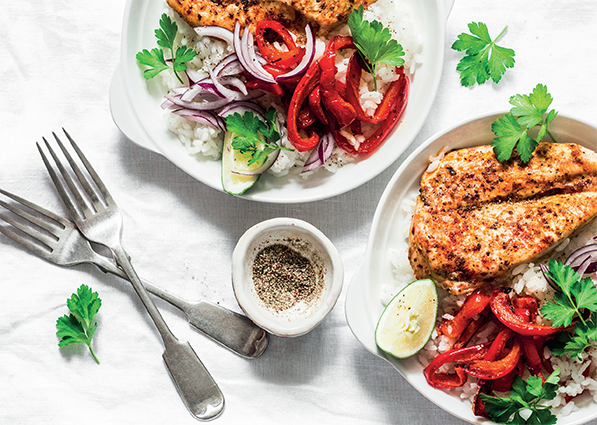 I believe that food tastes better off a plate. There is, in fact, countless research to back that up. If you think about the gastronomic experience of eating off a plate rather than a soggy take-away container where, somehow, you end up actually eating rogue paper or plastic along with each mouthful of food, I am sure you will also agree there is some merit in that statement. So why do we put up with eating packaging-wrapped refrigerated take-away food every single day? Convenience has trumped taste, and companies have adopted consumer's grab-and-go attitudes to the core of their business model. Most of the better known lunch options in cities only provide their food and drink in take-away packaging, with no option in dine in their establishments.
Our first London restaurant is near St Paul's, right in the old Square Mile. I've always been struck by the sheer volume of people that head out for lunch in that small area every single day. Now obviously, some of these people do find their way to a restaurant for lunch, but the overwhelming majority are heading to a store or take-away to grab a lunch on-the-go.
Their take away lunch will undoubtedly utilise some kind of single use packaging, and with 'meal deals' being an attractive proposition for people watching their budget, lunch could well involve three or more separate items of single use packaging.
Let's do the maths on that – there are an estimated 32.5m employees in the UK. Statista reports that the average adult will eat in a restaurant two-to-three times a month. If we generously assume that one of those visits is to a restaurant at lunch time, that leaves a potential eight billion other lunch opportunities.
Statista also tells us that 39 percent of working people will buy lunch out of home twice a week (I have a feeling in the aforementioned Square Mile this might in fact be five times a week), that is a whopping 1.3 billion lunches bought on the go in a year – or five million every single day.
If you take our meal deal example above, with three or more items of single use packaging in just one persons' lunch – that is potentially 15 million bits of single use packaging discarded in one single lunch time. Just in the UK.
It's really not the case that we are off the hook if we use biodegradable packaging, as sadly compostable is not the answer. Compostable containers are widely made from virgin materials, which increase the carbon footprint of the product, and do nothing to solve the issue of mass disposability. Consider the sheer energy to create this packaging, just for one single use. Not to mention the fact that sadly most of it never does end up being recycled.
Research shows that consumers moving away from anything single use will be what has the greatest impact on reducing carbon. The leap we all need to make is to start viewing everything on this planet as a valuable commodity.
Reusable cups and boxes do seem to offer a good solution to the single use issue, but with currently less than five percent of people taking up reusable coffee cups, and even less reusable lunch boxes, clearly a significant shift in mindset of both operators and customers is needed to move away from accepting 'mass disposability' as the norm. Businesses could also make it easier for their customers to bring their own reusable boxes and cups, introducing discounts and incentives as a reward. Make your take away menu 'lunch box' friendly. Introduce your own box and cup swap schemes. Make these schemes the norm, and don't accept that people can't change. With the right amount of energy and support we can help make mass disposability an occasional luxury rather than a day-to-day staple.
In my view though, the single most significant shift that would change this issue of packaging and mass disposability in the blink of an eye, would be to turn the VAT rules on their head.
If it became the VAT rule that dining in a restaurant, off a plate, were VAT exempt (instead of the 20 percent it is now), and single use packaging wrapped refrigerated grab-and-go food went to 20 percent VAT (instead of the zero per cent it is now) then it would no longer be a better business model to exploit this VAT rule. Businesses would accelerate their creativity in avoiding single use packaging, and with the significant positive consequences this would have for the environment in terms of packaging, it's an absolute no brainer to me!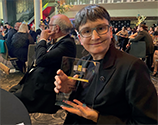 Stem & Glory
Louise Palmer-Masterton is founder of multiple award-winning, 100 percent crowd-funded and now certified net-zero UK restaurants Stem & Glory; hip and trendy but accessible plant-based restaurants, serving delicious gourmet vegan food from locally sourced ingredients, 100 percent made on site.
For further information, please visit: https://stemandglory.uk