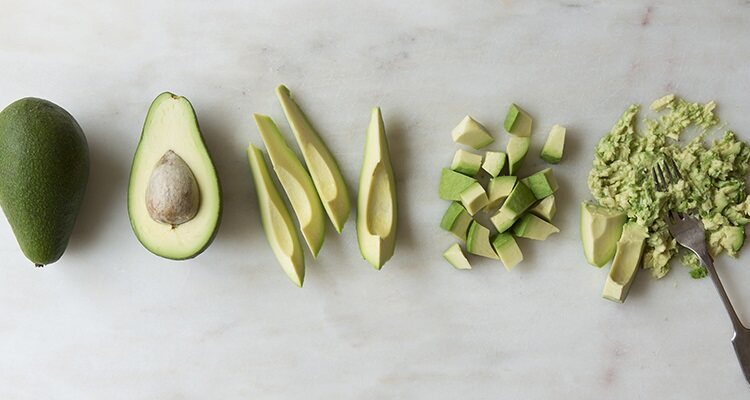 Since the mid-1900s, Westfalia Fruit has reframed what it means to be the avocado expert in a bid to champion sustainable agriculture 
Conservation, biodiversity and regenerative agriculture are at the heart of Westfalia Fruit. The company, which was established over 70 years ago by Founder Dr Hans Merensky, was a restoration project of the Westfalia Estate he purchased in Limpopo, South Africa. His vision was to create a model farm by advocating environmentally sustainable agriculture systems. In the restoration of the Westfalia Estate, avocados became a highly successful crop; and fast forward to the present day, the business is the largest avocado organization in the world, as we hear from current President & CEO, Raina Nelson.
"Dr. Merensky was a compassionate philanthropist committed to giving back to the Limpopo community," she begins. "Westfalia Fruit remains dedicated to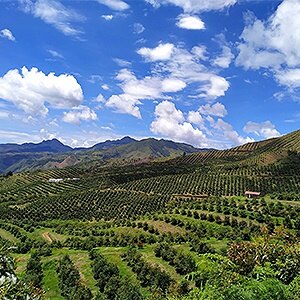 perpetuating the work of Dr. Merensky through our purpose: to do good in all facets of our business. It is timeless and the core of who we are at Westfalia Fruit.
"We have significantly expanded across the globe throughout the decades and have the most diversified supply chain and country of origin portfolio for growing avocados. This was fueled by the formation of Westfalia Technical Services in the 1980s, which remains the largest privately held research and development program for avocados in the world. Throughout the 2000s, we expanded in Europe and Latin America. We were the first to enter Colombia in avocado production for export and were the first Fairtrade-accredited avocado supplier in the world," she adds.
Today, the business is proud to be the market leader in growing, ripening, processing, shipping, and distributing avocados and other products. Its unique vertical integration serves as a global platform to supply premium quality avocados year-round and allows for a swift response to industry-wide market shifts. "We have recently entered the US market and are excited to bring the 'Westfalia Difference' to this market."
Planet and people
On a global scale, Westfalia Fruit provides a large range of in-season subtropical, exotic, and deciduous fruit and citrus, berries, and top fruit to markets worldwide. Aside from being the avo experts, the business now also supplies a wider range of fresh fruit in certain regions of the world, including mangoes, blueberries, pomegranates, apples, grapes, stone fruit, citrus, cherries, and passion fruit. "Our robust product portfolio also includes 100 percent pure avocado oils made from ripe avocados and available in plain and delicious flavors like lemon garlic and butter. Westfalia Fruit avocado oils are a fan-favorite in South Africa and Europe and are making their North American debut this year," she shares. The company also boasts an impressive lineup of guacamole, avocado pulp, IQF avocado and dried mango.
According to Raina, the secret to the company's success is its purpose-driven mindset to uphold Dr Merensky's desire to do good in every facet of the business. "From day one, we have been devoted to producing safe, high-quality food while ensuring the sustainable and responsible management of bio-resources, communities, and the environment where we operate. Our goal is to grow the highest-quality avocados in harmony with our planet and its people.
"I am both proud and fascinated by the fact that Westfalia Fruit is the global leader in varietal and rootstock development. More than 80 percent of the avocado rootstock planted in the US comes from Westfalia Fruit cultivars. With nurseries worldwide, Westfalia Fruit continues to focus on climate-friendly cultivars to protect the produce industry now and in the future.
"Our vertically integrated and diverse supply chain that flows into a global ripening and distribution platform creates our strong global foundation. We draw off expertise and best practices around the globe that constantly meet and exceed our customers' expectations. This continues to set us apart," she emphasizes.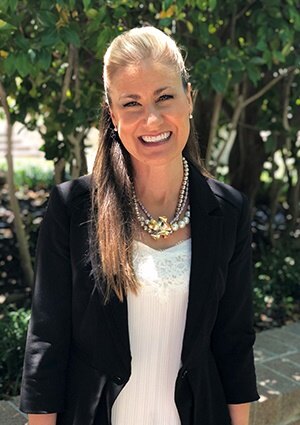 Data-driven decisions
As customers and avocado consumers seek ripe and ready-to-eat avocados, Westfalia Fruit continues to focus on innovating the ripening process. "Our R&D is an area driven by our highly experienced teams worldwide. We are dedicated to technology that provides accurate and consistent data to make decisions on delivering the best quality fruit to the customer.
"Ultimately, we are working towards predicting the outcomes of ripening times before we even put the fruit in the ripeners – this will be a significant game-changer, influencing how we source and supply our fruit. Also, to take our high-quality fruit to the next level while reducing food waste, we are working with testing systems that will determine ripeness without damaging the fruit in the process."
Sustainable agriculture
With global excellence on the leadership team's minds, the business is also using data and working with key partners in the supply chain to continue to improve how it manages its fruit and prepares for the shipping journey. "Most recently, Westfalia Fruit India shared the exciting news of its first avocado ripening facility in Mumbai, India. The new facility will allow our operations in India to supply ready-to-eat avocados to consumers in Mumbai and neighboring areas.
"In addition, we shared plans for a packing house expansion in Mozambique. This is part of our ambitious growth journey and contributions to Mozambique's flourishing avocado industry and Westfalia Fruit's significant strides towards reinforcing the local economy and promoting sustainable agricultural practices."
As Raina has alluded to, Westfalia Fruit works in a sustainable manner that considers the well-being of the land, markets, customers, staff, communities, and industry across the continents in which it operates. "We believe in growth: the growth of people, the economies we touch, the communities that surround us, our customers, our partners, and our products. Last year, we created a Global Water Plan with the overall objective of reducing our group water usage by up to 50 percent by 2030. Strategies have been developed for South Africa, Peru, Chile, Colombia, and Portugal to reduce water use and efficiency. These comprise specific best practice, measurement, and technology-related interventions whose success and progress will be tracked using water-related KPIs."
Low flow initiatives have already helped Westfalia Fruit improve its water-use efficiency in 2020 and based on the success of this program, the company is developing and implementing customized plans for its operations worldwide. "Our aim is to ensure our environmental commitments become an integral part of our day-to-day activities. We seek ways to continually improve our environmental performance and operate in a responsible manner, including reducing waste, reducing plastic use, and reducing our carbon emissions. These interventions are prioritized towards achieving the environmental objectives of the group, which are to minimize environmental impact and the use of hazardous materials, improve the efficiency of water, fuel, and electricity usage, maintain biodiversity, and improve waste management," expresses Raina.
Innovative initiatives
Turning to the future, Raina outlines that Westfalia Fruit USA is in an exciting growth mode. "We are building programs that will take us into the future as an established market leader. While we thrive on our ability to find solutions for our customers, we also understand the importance of reaching avocado consumers. As consumers continue to look to healthy foods and a sustainable lifestyle, Westfalia Fruit leads the way with a new sustainable packaging program and unique customer programs through data-driven shopper marketing initiatives that will resonate with consumers.
"We aim to disrupt the avocado retail space in the US by offering innovative initiatives and creating unique selling opportunities for our retail and foodservice partners. Through trusted partnerships that see the value in leveraging our global successes, we will drive the US avocado category to new heights," she concludes.