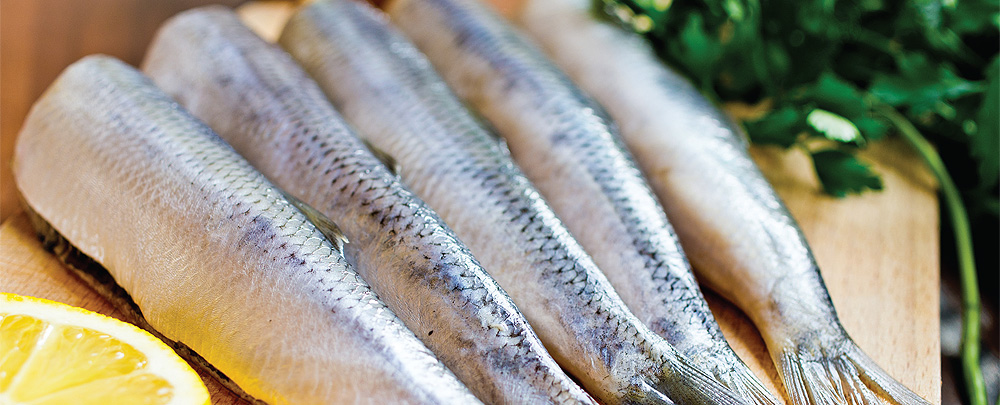 First for fish
Skagerak Group AS aims to satisfy the demand for food and culinary experiences, both nationally and internationally by offering quality seafood products
Skagerak has a long and proud history, something that it values very highly, and it began and continues to be a family owned and run business. In 1930, Sigurd Espersen founded Skagerak, which has today grown into a group of companies – the Skagerak Group. From the beginning, the main activities were fishing and the processing of herring, and, as today, the domicile was Hirtshals – an important fishing port in the northern part of Denmark.
In addition to the present herring activities, the various companies in Skagerak have also been involved over the years in the processing of salmon, cod and black halibut; fish meal production and fishery with its own fleet of pelagic vessels. Skagerak remains a family-owned business, where quality in every possible sense – in terms of products, processes, delivery and service is given top priority, and where old virtues like trust and reliability, combined with continuous business development and innovation, will continue to be key elements in its relations with business partners.
Skagerak is situated in three different locations in the harbor of Skagen and Hirtshals and it has a total floor area of about 25,000 square metres at its disposal. The company's stateof- the-art
factory ensures the highest level of efficiency in all processes, and the working environment is of a very high standard. The factory can handle 126,000 tonnes of herring a year, with the possibility of increasing volumes considerably by working on shifts. Located next to its factory is FF (fishmeal factory) of Denmark, and these two factories are connected through efficient logistics systems. The company's factory is among the most dynamic pelagic processing factories in the world and meets all food safety and environmental requirements.
Skagerak is one of the leading pelagic seafood production companies in Europe, specialising in herring and mackerel products customised according to customers' requests. In order to secure supplies of raw material and to be sure of getting the best possible quality for further processing, it has entered into agreements with a number of fishing vessels. The organisation is guided by several key goals: quality, flexibility and speed – both internally in the organisation and in relation to the surrounding world. Skagerak is constantly striving to adapt to the external environment and the competitive situation in its business system, which has changed considerably in recent years due to globalisation.
Skagerak's products are fresh, frozen and marinated herring products, fresh and frozen mackerel products, matjes, and salted herring roe. When the sea-fresh catch of herring or mackerel arrives at the quay next to the factory, it is weighed, graded and transferred directly to the factory for processing. Throughout the production process the fish is kept at low temperatures. The company's flexible production system facilitates a wide range of products, including all known cuttings and various kinds of packaging. The business works closely together with its customers regarding product development, and products and packaging are customised according to their requests.
Fully traceable
Skagerak is a consumer-oriented production company with an acute awareness of consumers' increasing demands for healthy, nutritional and sustainable food products. It only uses raw materials from sustainable fisheries and offers full traceability from catch to the final product.
The major markets for Skagerak are Europe and Asia, and the business specialises in serving these important markets. It aims to continue to meet the future trends in the global food market, and Skagerak is always looking to the future. Its customers are large international supermarket chains and companies in catering, production, wholesale and global trading. The company has built up business relations over generations through a common understanding of high-quality products, delivery, service, reliability, flexibility and a rational business code.
Furthermore, in order to ensure sustainability, Skagerak only uses fish caught with purse seine or pelagic trawl. These types of fishing gear do not affect the seabed. The company also meets all of the stringent EU and Danish traceability and sustainability legislations, demonstrating the clear commitment it has to the environment where it gets its fish.
Skagerak wants its customers to see it as the leader in fish processing when it comes to quality, food safety, innovation and sustainability. Through an understanding of its surroundings and insight into the customers' businesses, the company intends to strengthen its competitive position and give customers, suppliers and other partners a world class leading product and service – to the benefit of both parties. Together with customers Skagerak wants to continually develop and improve its company to help ensure the company is still succesfull for yet another century.