Sousa Seafood & Lobster Cos. Inc.
For Sousa Seafood & Lobster Cos. Inc., it is critical to focus on the details of all of its clients' needs, no matter how big or small their operations are, President Mike Sousa says. "[We place an equal] focus on each and every customer," he says. "We do not have one customer that's considered too small [for us] to take care of."
Based in Boston, the company processes and distributes a full line of fresh and frozen seafood products to supermarket chains, foodservice distributors, restaurants and seafood wholesalers across the world. Sousa and his father, Michael Shinney, started the company in 1989.
Previously, Sousa owned his own seafood trucking company and worked as a buyer for a wholesaler/distributor in Boston. After gaining enough industry experience and knowledge, he decided to start Sousa Seafood.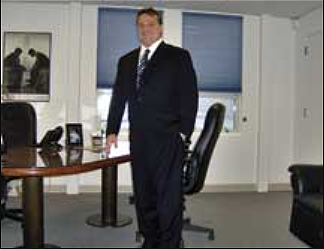 "[We're] quality-driven through and through," Sousa says, noting that the company sells hundreds of different items, including North Atlantic ground fish, sea scallops, haddock, flounder, tuna, swordfish, salmon and a full line of shell fish. "We import from Iceland, Canada, Ecuador [and] all over the world."
In addition to the company's attention to detail for all its customers' needs, Sousa Seafood focuses on the quality and freshness of its products. Because most of its seafood is purchased in display auctions, "We employ our own individual inspectors, and that allows us to buy the best quality on a daily basis," Sousa says.
He notes that the inspectors pay attention to such aspects as catch methods and where the seafood was harvested.
By making purchases from select boats, with certain harvest methods, Sousa Seafood not only can buy fresher fish, but support more sustainable fishing practices.
When seafood is brought to the company's state-of-the-art, HACCP-based, 17,000-square-foot location in Boston to be processed, "All of the products [are] inspected for quality. All of the seafood is temperature controlled from harvest through all phases of processing," he says.
Once the seafood is processed, "It is cleansed again with an FDA-approved [ozonated spray system] to kill bacteria and extend the shelf life for the customer," he says. "Upon packaging, each fillet has been inspected four times."
"We are also working closer with our customers to help them market their fish more effectively," Sousa says.
"We provide regular market updates and timely information about the fishery they can pass on to their customers," Sousa adds. "We even help our customers train their seafood managers and chefs.  We provide information about the products and give support for their seminars."
Finding the Best
After 21 years, Sousa says he still enjoys managing Sousa Seafood. "When I started back in 1989, I fell in love with it," he says. "It has provided a wonderful way of life.
"I have been able to provide for my family, but more than that, I have been able to help many others provide for their families as well," he says. "Many of the people working for me have been with Sousa Seafood for a decade or more. Our people make sure that the great quality seafood we buy every day is still great quality seafood when it goes out the door."
Sousa notes that one challenge the company is currently coping with is a restriction in fishing regulations. With the restrictions, "There's less product [to choose from], and you have to be a little bit more aggressive when buying if you want the best," he says. "Our sales force have to put the product out at fair market value.
"Some of the products that have been regulated heavily and are less available include monkfish, ocean perch and grey sole," Sousa says. "We have worked with our customers to develop sales of more abundant species such as haddock, tilapia and lobsters.
"We support smart, well-managed fishery regulations. We are all enjoying more and larger scallops today than we had back in the early 1990s, thanks to good fisheries management helping Mother Nature do its thing."
To counteract these restrictions, "We have watched our overhead to ensure we are not needlessly spending money," he says. "By [doing so], we can pass the savings onto our customers."