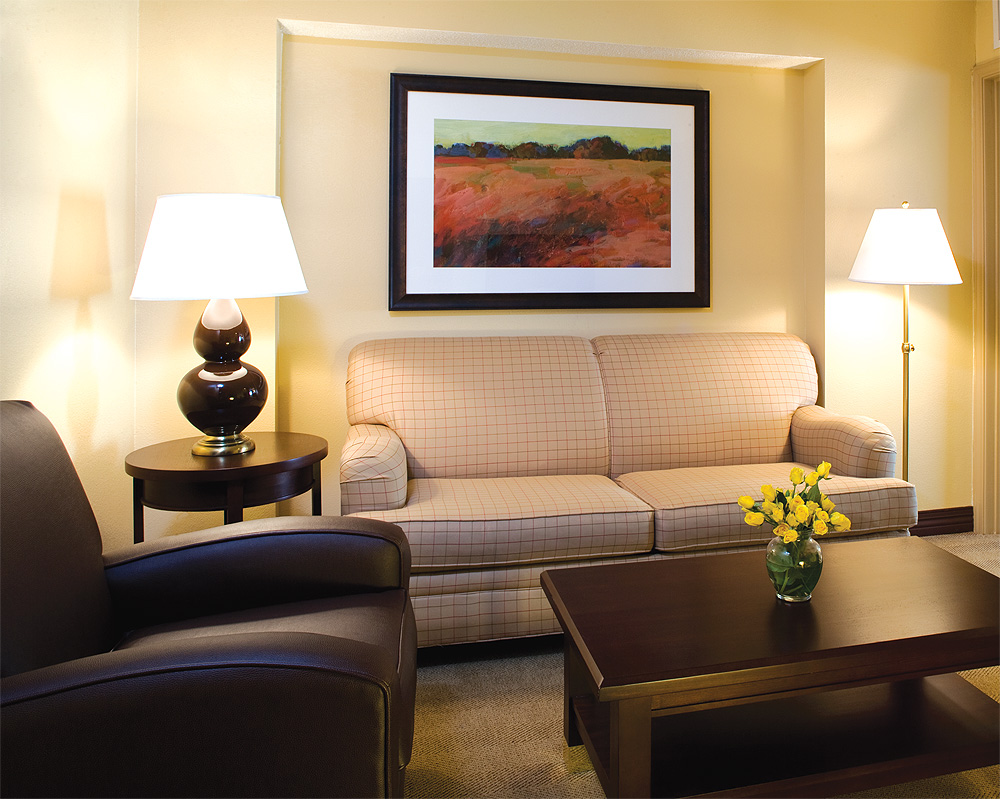 Starwood Hotels & Resorts
The star attraction
Starwood Hotels & Resorts has reshaped public perception of the hotel experience with its emphasis on innovation, design and brand differentiation
Fresh from the success of Starwood's Central London Hotels Complex being named as one of the '100 Best Companies to Work for' by the Sunday Times in March 2008 and the group snagging numerous Business Traveller and Condé Nast Traveller awards, Starwood Hotels & Resorts is forging ahead with the development of new brands to add to its already impressive portfolio of highly regarded hotels.


Over the past 15 years, Starwood has made a name for itself in the global hotel and leisure sector, and is known by travellers and industry insiders alike for having many of the best brands in the business including Sheraton, W Hotels, Le Meridien, Westin, St Regis, Luxury Collection and Four Points by Sheraton. Connecting emotionally with guests through its brands via brand-specific innovation and the creation of memorable experiences, each brand offers a unique experience and Starwood prides itself on its ability to differentiate between each one. The company's many hotels are perfectly located in major cities and resort areas that have historically demonstrated a strong demand for upscale hotels.
Reflecting on the company's triumphs and development strategy, Colin Bennett, Starwood Hotels & Resorts area manager for England, says: "Starwood is synonymous with innovation and brand distinction. Today in England we have seven hotels – although we'd like to have many more – and 900 properties worldwide in over 100 countries. Globally, we're aiming to have 1500 hotels by 2013 and our development pipeline is very strong, particularly in the Asia-Pacific region."
The company is experiencing considerable growth at the moment and is looking at many potential projects around England, as Colin explains: "We have just announced the first Westin Hotel for England, the Westin Birmingham, that will open in late 2010. In addition, we're working hard to develop and grow quite aggressively and are looking at a number of projects in other key cities outside London. The Sheraton, Le Meridien and Luxury brands (Luxury Collection, St Regis and W Hotels) are the most well known at the moment, though obviously we're keen to push the other brands in our portfolio. A bigger, more powerful brand requires a larger marketplace to support its infrastructure – in Manchester we would look to push W Hotels, Westin and Le Meridien for example, as that city could accept multiple brands from Starwood. If we were to go to Cambridge then we'd look at our Four Points by Sheraton brand and that would compete with other four star hotels. Our brands are extremelydifferent from each other and we work hard to ensure our guests can feel a real distinction between them."
Starwood recently introduced two new brands that have already evoked a great deal of interest from developers and are poised to shake up the select-service and extended-stay lodging experience in proven markets across the globe. "We launched aloft and Element around 18 months ago and both are opening globally," reveals Colin. "They're select-service brands featuring a combination of clever design, set to raise the bar in the mid-priced lodging category by creating an urban seamless technology and energetic social spaces. Element boasts the extended-stay concept whilst aloft is inspired space that is contemporary in design and open to possibilities. Our W Hotels team identified a need for moderately priced yet stylish lodgings, reflecting the evolving lifestyles of youthful-minded travellers. In the same way that W Hotels broke through the conformity of upscale hotels, aloft was conceived to lift the bar on the limited service category and is aimed at savvy younger travellers – with airy spaces and areas for social gatherings – who want a more affordable alternative to W Hotels.
"Element is slightly different as it's an offshoot from our Westin brand and is for extended-stay customers who want to stay for anywhere from ten days to a month. We're using a smart, modern design to take the concept from our Westin Hotels & Resorts and make the hotel experience more refreshing and revitalising. Where historically we were not able to compete with other long-stay brands, this has stylishly filled that niche. Developers are keen to talk to us about both new brands – Starwood's reputation for creativity and delivering results has made us the first chain that developers approach. Once we look at opportunities we decide whether the location and the logistics are suitable, then we'll decide which brand would be most appropriate."
This confidence and interest in Starwood's nine brands has enabled the organisation to carve out an impressive market position in various countries, and so far it has remained largely unaffected by the looming recession. "Our trading levels are still strong," comments Colin. "We rely heavily on corporate business – in particular from the US – especially in London, so considering the credit crunch and the financial institutions that have been hit by that, we thought we'd see business rapidly slow down. Our booking pace however is still good although of course we're cautious – if we see signs of a downturn then we will ensure we're ready to react."
Starwood takes its responsibility towards its employees extremely seriously and devotes a great deal of time to ensuring staff fully develop. The company is commitment to keeping its workforce optimised and happy and concepts such as the Grow Global programme, which fast-tracks existing managers to the executive committee or the role of general manager, was a major factor in Starwood's Central London Hotels Complex joining the other top companies in the Sunday Times' list. "There is a huge focus on people development in Starwood and our biggest challenge is garnering a good workforce for all of our new hotels opening," concedes Colin. "We search for the right talent and have numerous initiatives to develop people so they're ready to run new hotels when they open, such as fantastic training and development programmes. Our Grow Global Associates are employees that we recognise as having the potential to achieve a senior position within a hotel on an executive committee level within the next two years, and those people are given specific individual development plans with external courses, training and exposure to different situations to speed up their growth."
Summarising what the future has in store for Starwood, Colin says: "We'll be looking at several areas over the next three years, such as developing our staff's talent, delivering financial results to our shareholders and opening new hotels."
Starwood is currently in the midst of its most prolific growth spurt to date, driven by developer demand for its brands. Thanks to its reputation for innovative luxury brands and the successful penetration in the previously untapped select-serve and extendedstay markets, Starwood is continuing to win hotel development deals around the world.