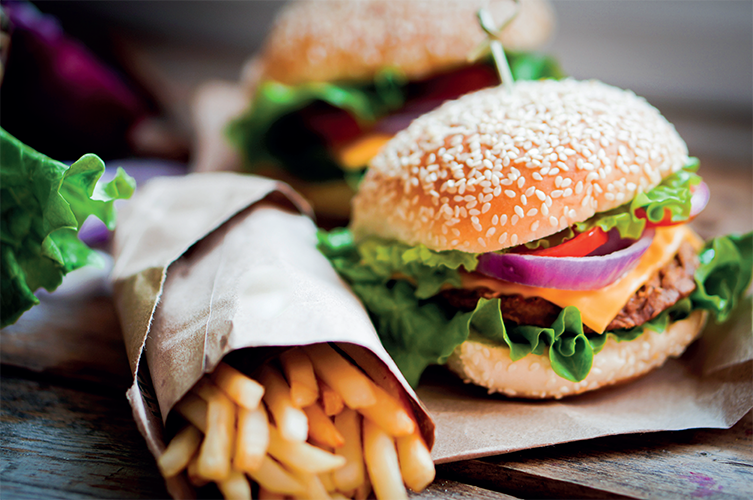 Brand performance metrics have soared with the help of online delivery and the influence of positive buzz on younger generations. Data from BrandVue – Savanta's market intelligence platform – shows how the QSR sector has tackled one of its most challenging years yet, as well as highlighting who is driving brand sentiment and buying fast-food products.
The transition to delivery has been a driving factor of brand usage within the fast-food market, with delivery aggregators Deliveroo and Uber Eats both experiencing spikes in customer penetration following QSR brands reopening for delivery.
For example, McDonald's has seen a staggering 151 percent growth in last-month penetration from June 2020-21.
The market leader surpassed its key competitors following the roll-out of non-essentials, reopening for takeaway and delivery in the second quarter of 2020. In doing so, it quickly became an industry favourite on food delivery apps across the UK.
Similarly, QSR brands such as Domino's (+5 percent), KFC (+3.8 percent), and Subway (+3.1 percent) have experienced spikes in positive buzz over the same period, alongside McDonald's (+2.1 percent) who maintained the highest positive buzz rate at 36.3 percent.
Word of mouth speaks volumes
Additional data from BrandVue also highlights the influence positive word-of-mouth has had on consumer penetration for McDonald's, showing a positive link between growth in positive buzz and the proportion of respondents who had visited or ordered from QSR brands across the same period.
Word-of-mouth was primarily driven by Generation Z, with positive buzz amongst this demographic increasing by 6pts from 64 percent to 70 percent through Q2 this year. In the case of McDonald's, the data shows a link between spikes in positive buzz and peaks in consumer penetration. The uplift in penetration came primarily from the 16-24 demographic, highlighting another correlation between the increase in positive buzz surrounding the fast-food market and purchase behaviour from Gen Z audiences.
The data highlights that 'convenience' and 'speed of delivery' have been key factors for consumers when choosing QSR brands in the last year. These characteristics cater to consumers who during lockdown wanted to order fast food that would also arrive fast.
On average, brand love increased by almost three percent across the leading QSR chains over Q4 (2020) when the fast-food market reopened for delivery, suggesting that these characteristics were most valued during the lockdown era and therefore gave QSR brands a competitive advantage. Competing restaurants associated with 'Quality' dishes did not witness similar spikes in brand love, demonstrating that during lockdown convenience outweighed quality when influencing brand loyalty and purchase behaviour.
As for delivery penetration, this year McDonald's has generated the highest percentage of orders (34 percent), followed by Domino's (33 percent), with orders from the pizza chain spiking during Q2 2021, along with most other QSR brands. Burger King saw less of a jump during this period, its biggest upsurge occurring in April 2021 (14.1 percent), predominantly driven by the 16-24 demographic. Despite this, the brand is catering toward the delivery trend, establishing exclusive deals with Deliveroo in August for consumers who order Burger King through the app.
Nevertheless, diving into McDonald's penetration levels between May-July 2019 vs 2021; the data suggests that the percentage of respondents that have visited/ordered from McDonald's in the last month has not reached pre-pandemic levels.
However, peaks in penetration for the brand during the third quarter were remarkably similar both before and during the pandemic, 51 percent (2019) vs. 49 percent (2021). Interestingly, McDonald's saw an almost six percent increase in the number of visits/orders in the last three-months in Northern Ireland and Scotland from July 2021 compared to the same period in 2019. Brands such as KFC (+2.5 percent) and Domino's (+1.5 percent) also saw an increase in penetration during this period, the exception being this was in London, whilst orders from McDonald's in this region dipped (-2 percent).
As for food selection, fast-food customers are sticking with popular menu items following the transition to delivery. McDonald's witnessed a dip in positive buzz during June 2021 following the removal of multiple popular menu items amidst a national shortage of chicken selects. The brand's penetration was also down this July and August in comparison to pre-pandemic data, notably following the brand's decision to discontinue its 99p burger deals.
Despite QSR chains more recently reopening for indoor dining in the UK, delivery usage has remained steady moving into Q4. Penetration from leading delivery aggregators continues to spike amongst the 16-24 age group, highlighting that, for a proportion of this audience, fast-food dining rooms could become a relic of the past.
Savanta
Edward Weston is an Insight Executive at Savanta. Savanta are a fast-growing data, market research and advisory company. We inform and inspire our clients through powerful data, empowering technology and high-impact consulting, all designed to help our clients make better decisions and achieve faster progress.
For further information, please visit: www.savanta.com