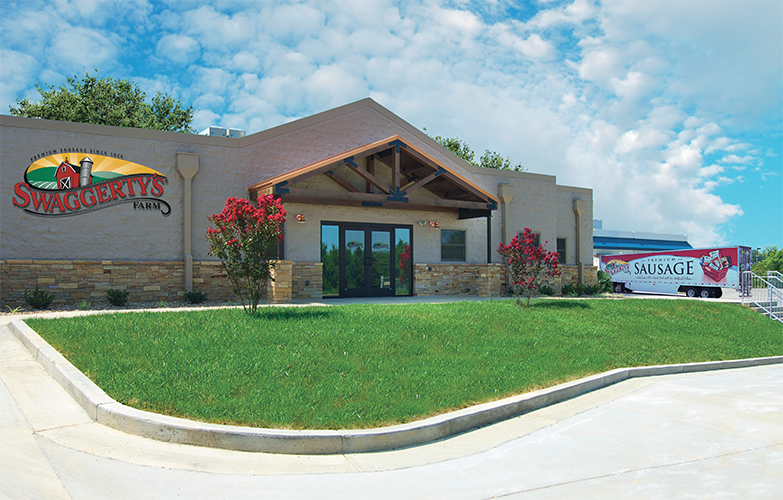 Super sausage
Fourth-generation, family-owned sausage manufacturer, Swaggerty's, continues its long legacy of success, as it strategically grows its operations alongside a carefully selected network of trusted partners
Since its establishment in 1930, Swaggerty's has been dedicated to high-quality, superb tasting sausage products with no fillers. The company's sausage patties are well-known for their consistently delicious taste and premium quality, and with a signature blend of spices going into every single one, it is no surprise that the company continues to achieve double-digit growth year over year. Bolstered by these successes, Swaggerty's new product lines, set to be released in early 2022, redefine the traditional sausage patty, in order to corner the breakfast sandwich market.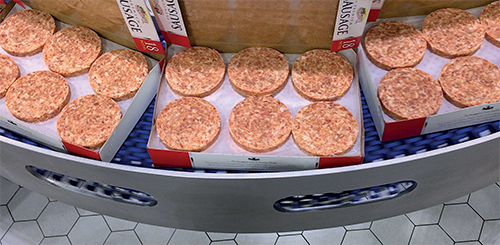 "Swaggerty Sausage Co. has been around since 1930, and it's always had a primary focus on premium, quality pork sausage products. A whole list of these are in top ten value positions; one of our taglines is 'quite possibly the best tasting sausage in America!', which sums it up pretty well. Our recipes have stood the test of time since 1930, and now have Gen Four learning the business," reveals Jon Amidei, Chief Operational Officer at Swaggerty's.
"We are proud to be a family operated company; our Gen Three President and CEO is Doug Swaggerty, and his father, Kyle Swaggerty, is chairman of the board. He is an energetic 84 years old, and still very active on a daily basis within the business. Part of my job as Chief Operating Officer is to mentor the fourth generation of leaders; we currently have four people from the family working within the organization, and it's soon to be five," he adds.
A family company since its inception, Swaggerty's prides itself on its long lineage, and dedication to the tradition of premium quality sausage products. "The biggest thing is the family legacy. The company needs to keep the systems, controls and processes in place that have allowed it to safeguard the family recipe for years. Passing these ideas down from one generation to another has been extremely important, and invaluable to the company; it's definitely something we are proud of," confirms Jon.
"The three main things we focus on are product quality, people safety and food safety. Being able to maintain our legacy, which includes the family recipe of seasonings and spices and the small batch process that we still use to manufacture our products is really what sets us apart from the competition," he continues.
Steady growth
Swaggerty's continues to be run as a family business to this day, as Jon highlights: "I think the biggest key to our success is truly the culture of the organization itself; being family-owned and operated, as well as privately held, we are in charge of all of our decisions, both short-term and long-term. We don't have stock holders, or quarterly earnings reports that dictate or decisions. We also don't have to be concerned about a stock price hitting a certain level every quarter; that freedom allows us to make decisions that are truly beneficial for the long-term success of the business.
"From a culture standpoint, this is an organization that is not fit for every person, and I say that because we are a high-performance business; we are challenged daily, and we drive each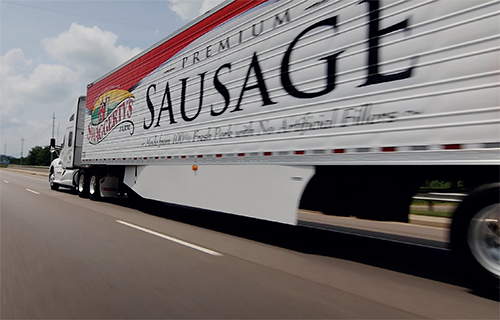 other to make sure we are focusing on empowering our people, and making the right decisions. We never lose focus on product quality and safety."
With such a strong reputation, and generations of industry experience, Swaggerty's works closely with an established network of long-term customers, in order to strategically grow the company. "We have a good mix of business that helps balance our portfolio of customers, which is split between retail, food service, quick-serve restaurants and convenience stores. We distribute from a retail perspective on a national basis, with accounts like Sam's, Walmart and Kroger.
"On the food service side, we do business with every major food service distributor such as Sysco, PFG, US Foods, Reinhart and Gordons Food Service; between national and regional food service distributors we probably work with over 20 major partners. Our sausages can also be found in a good mix of quick-serve restaurants, as part of their breakfast item selection," details Jon.
"We manage our growth plans very strategically; we don't want to find ourselves overrunning our geographical footprint. We have maintained a steady level of growth by controlling the rate at which the company expands, somewhere between eight and 12 percent a year. That way it doesn't tax our system from an equipment or a people standpoint.
"Planned growth also allows us to be very selective with new customers. We are looking to partner with businesses that we can have a long-term relationship with. We seek customers that understand the value we offer, by providing the best premium quality meat to their customers at a very competitive price. When we get to the point that we have customers calling us, saying they would really like to purchase our product, we like to make sure that they really fit the criteria for both us and them," he elaborates.
Product expansion
Working closely with suppliers and customers alike helps Swaggerty's to keep its food cost competitive, as well as delicious. "When we say we are proudly made in the United States, it adds a lot of credibility. You couple that with the fact that we are family-owned and operated, and it speaks volumes. I think all of those factors play into customer's purchasing decisions, because people are looking to find products that are 'homegrown,'" Jon comments.
Now looking to expand its product line, and take on new markets in 2022, Swaggerty's begins preparing to launch a selection of hand-held breakfast sandwiches for Convenience stores and on-the-go customers. "We spent a lot of research and development time this last year looking at a specific product category, and that has to do with handheld breakfast sandwiches for both retail and food service. We launched our retail line just about a year ago, and it had really good success with a small sandwich format designed primarily for snacking.
"Now, as we seek to expand that product category, we are looking ahead and going to the larger sandwich format. Everything is on the table: sausage and biscuit, sausage, egg and cheese biscuit, croissant egg and sausage biscuit, English muffin, egg and sausage – you name it! We will have a full launch in the first quarter of 2022," enthuses Jon.
This product launch is a key component of Swaggerty's controlled growth, as Jon explains: "The biggest thing ahead of us right now is the new product launch while maintaining our current core business of boxed and tray packed patties. It will help us expand into new areas, while remaining focused on maintaining the business we have now."
By staying in tune with the market, and reacting quickly to its demands, the company remains flexible, as it confidently steps into its 92nd year. "We are not a company that needs to develop a five-year plan, because we don't want to limit ourselves," Jon states.
"The opportunities that present themselves in our industry change very rapidly, and we don't want to lock ourselves into going down any one particular path. We stay very close to things that transpire within the industry, and we gauge ourselves on a short-term basis to meet the ever changing needs of the market. That's how we can achieve the strategic growth that has helped us continue to be successful for so long," he concludes.
www.swaggertys.com