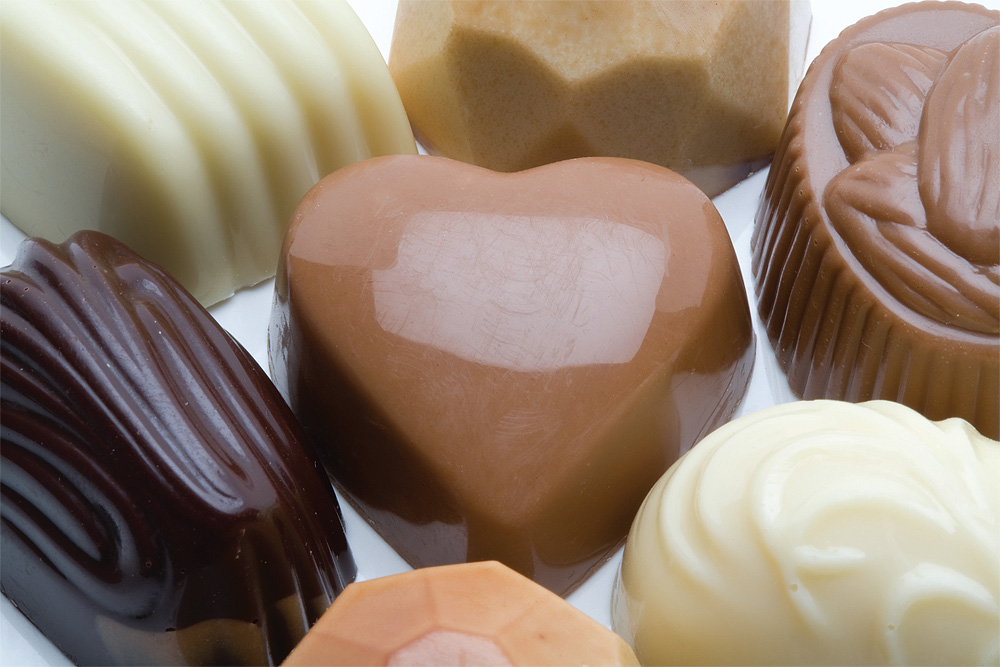 The Belgian Chocolate Group
Sweet success
With its brand name 'The Belgian' achieving acclaim across the world, The Belgian Chocolate Group is strengthening its portfolio with new innovations
The Belgian Chocolate Group's roots lie in the production of hand made praline chocolates, which were delivered and sold in the bakery shops of Belgium. Over the next 55 years, the company's passion for chocolate has seen it expand sales to neighbouring countries, and then further afield. Today, The Belgian Chocolate Group is present in more than 70 countries, where its products are distributed under the brand name 'The Belgian'. As well as manufacturing its own products within its two facilities, the Group also produces private label goods for the local European supermarkets.


In particular, The Belgian Chocolate Group has seen strong brand growth in Asia, both in the travel and domestic retail markets, which has resulted in its appointment of a local sales manager in Singapore. The business is also focusing on the emerging market of China, which at present has a relatively low consumption volume of chocolate, as well as the fast developing region of South America. At the same time, the Group remains committed to its more stable and long established markets of Europe and the Middle East.
Authentic recipes
Despite this growth, The Belgian Chocolate Group has retained the same authentic recipes and quality that it was built upon back in 1956. This is one of the reasons behind the brand's enduring success. Managing director, Marc Pauwels elaborates on some of the others: "The Belgian brand is positioned as a luxury product, but also an affordable one so our price position in the market is accepted by consumers. We also maintain a very high quality level, which is demonstrated by BFS and BRC quality labels at the highest level. In 2011, we became the first Belgian chocolate company to gain a star rating on our certificate for successfully passing an unannounced audit.
"This scheme means that our quality and facilities must be of the highest level at all times, and this is important also in terms of our luxury status. Therefore we spend a lot of time on staff training and quality instruction to ensure that we continue to meet those targets."
Of course maintaining this affordability is not necessarily a simple matter, as Marc explains: "We have to pay close attention to fluctuations in currency as we have seen the euro become much more expensive against the dollar than five years ago, and this automatically increases the price of our products. The price of raw materials such as sugar and milk powder have also increased a lot over the last year and if we were to pass this on in sales it would mean a substantial price increase. Therefore we have worked to defer the cost of these increases through more efficient and automated production. Recently we have invested in a new production line, which has these higher levels of automation and this gives us the ability to maintain our products at competitive prices."
Although The Belgian Chocolate Group stands firm in maintaining the traditions of Belgian chocolate, it also sees the scope to expand into new innovative confections. "We have an innovation and improvement (I&I) department, where we work on improving the processes in our existing products, as well as creating new additions to our range. Given that chocolate is often seen as a gift product, we have identified that consumers appreciate the option to purchase new products, whilst maintaining The Belgian brand quality," highlights Marc.
Chocolate Donuts
He continues with some of the company's latest innovations: "Last year we launched our Chocolate Donuts, which are essentially chocolates shaped like doughnuts and these were very well accepted by our customers. We have also developed a 'no added sugar' line of chocolates, which initially were born out of demand from our diabetic customers. However, we also see a large proportion of sales of this product attributed to those consumers who want to eat more healthily and reduce their sugar intake. As well as consulting with our customers in this way, we also discuss any new products with our main distributors across the world to identify what will work in each market before they are launched."
In order to improve communications even further with its customers The Belgian Chocolate Group recently launched a brand new website for The Belgian brand (www.TheBelgian.com), which is more specifically focused on the end consumer. Features will include a calendar listing the chocolate festive days around the world, and the use of new social media communication tools.
New boundaries
With such an unfailing focus on quality, The Belgian Chocolate Group has built an enviable reputation amongst the most discerning of chocolate lovers across the world. More importantly though is that the business is able to maintain this standard, whilst pushing innovative new product boundaries, all under the umbrella of authentic Belgian chocolate. "Over the next three to five years we see many possibilities for us to continue to grow and strengthen the business, but with the uncertain economic environment are being careful to do this in a steady and stable manner," concludes Marc.