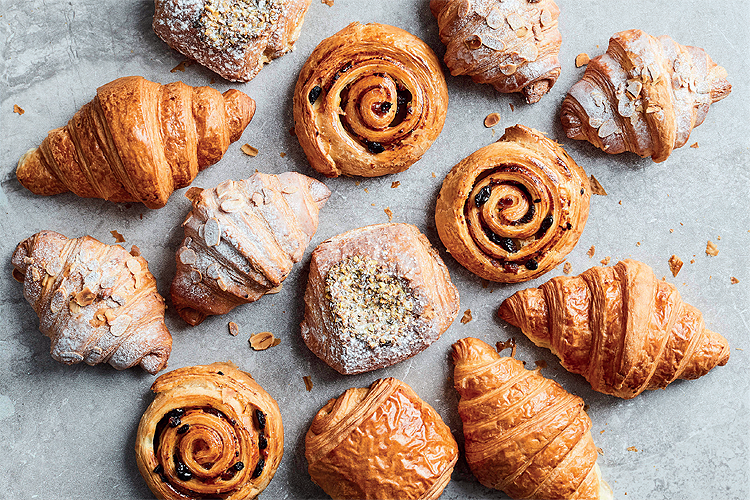 Proving success
As leading artisan bakery, The Bread Factory, approaches 30 years since its founding, it is still as dedicated as ever to producing the best in sourdough, traditional breads, Viennoiserie and cakes
Hitting three decades in business is an accomplishment for any company, and The Bread Factory is now just two short years' away from this milestone achievement. Having survived the ups and downs of economic boom and bust and numerous challenges along throughout the years, The Bread Factory stands in mid 2021, stronger, more sophisticated and as focused as ever on making and supplying only the finest products available.
FoodChain last reported in on its activities in December 2017, and in 2021 we were fortunate to catch up with Dean Arbel, Managing Director, to get an update on what is involved in the company's strategy to 'make bread better'.
"Over the past three years we have been busy activating our strategy to make sourdough bread more accessible for everyday consumption so that everyone can enjoy healthy and delicious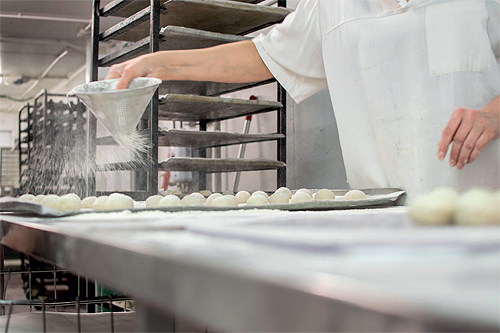 bread," he began. "Work has included developing a tighter portfolio and challenging our ways of working across our fantastic bakery and new product development (NPD) teams, led by Head of Product Catriona Watt-Smith and Creative Director Roy Levy. Together the teams have been combining the traditional principles of baking and leading scientific insights, to continuously improve our award-winning sourdoughs. Our key focus here has been around the fermentation process to optimize taste, health benefits and making our sourdough stay fresher for longer without using any other ingredients – just flour, water and sea salt.
"We have also invested in technology to improve our customer service from new ordering processes, to a new EPOD handheld system for our delivery drivers," he continued. "Our aim is to deliver outstanding products, consistently, on time and in full to the chefs we serve and through our grocery channel.
"As a result, The Bread Factory has been doing incredibly well. Our grocery channel has grown dramatically since 2018 with both our GAIL's and Bertinet Bakery retail sourdough brands going into Waitrose and Ocado as consumer demand for clean simple and natural foods increases. We believe we are well prepared for the bounce back of the food service industry and hope to see this part of our business grow back."
Bread heads
Returning to the revelation that the team is working on making 'bread better', Dean expanded on the work that the NPD department has been putting in over the last 24 months. "We've been baking sourdoughs for over 25 years, so we have an abundance of knowledge and experience in what makes great bread. We felt it was time to put our best bread heads together to combine the traditional principles of baking with scientific insights around fermentation to take our sourdoughs to the next level," he said. "When making sourdough, correct fermentation is key for both flavor and to unlocking the health benefits that are so abundant in the starter culture and flours we use. We reassessed each step in the process to ensure the fermentation is at its peak throughout and that the sourdough we are making is the best possible. Our starters are fed more regularly and with a larger diversity of wheat types than before so they are bubbly, live and full of gut-friendly bacteria. The breads are proved in a much warmer environment to ensure a more complete fermentation, which allows the body to absorb more of the natural minerals present in the grains. We've also turned our attention to using more ancient grains like Spelt and Durum because of the health benefits they carry. Over the past three years we have more than doubled our NPD team to add capabilities to keep innovating with an aim to launch new products six times a year with seasonality." He also revealed some new introductions planned for 2021, which include sourdough bagels, and an ancient grains sourdough called 'Generations'.
These mouthwatering improvements to the bread range have been made in conjunction with additions to The Bread Factory's cake selection, with arrivals launched as recently as 12th May. "The new line-up includes twists on old favorites – such as the Carrot, Cinnamon and Spelt tin cake, as well as some new on-trend innovations like White Chocolate and Tahini or Chocolate and Beetroot. This range has been developed to showcase visual aesthetics, color and flavor in baking," Dean explained.
Committed to using time-honored artisan methods, with no compromise on quality, in Dean's words 'the main technology is the hands of our bakers'. However, that's not to say the business doesn't fully embrace sophisticated solutions where required (as also evidenced earlier in the new ordering and EPOD system Dean mentioned). In 2018, The Bread Factory opened a new bakery – a 24,000 sqf state-of-the-art-facility in which it makes many of its sourdoughs, and where both traditional methods and new technology are combined to ensure that breads stay fresh and delicious for longer. "We now bake out of our sourdough bread bakery, our cake and viennoiserie bakery and our gluten free bakery," noted Dean.
People development
While always prioritizing hygiene, these sites were, of course, carefully monitored during the lockdown period, when The Bread Factory, like the rest of the UK, had to adjust its processes to deal with Covid-19. "We bought appropriate PPE, and ensured masks were worn in the bakeries," said Dean. "We also reduced travelling between bakeries, and wherever possible our teams worked from home. We implemented different teams that wouldn't meet each other and undertake regular Covid flow tests for our people." This approach symbolizes the overall care and attention that The Bread Factory dedicates to its staff and the high regard in which it holds the people that develop, bake, pack or deliver its bread. "There are so many pieces in the chain that gets the ingredients through to our customers and it often amazes us how we do this with such success every day. We are so incredibly grateful for the skills and hard work of all the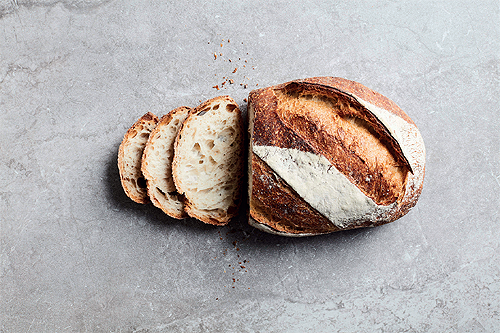 people that make that happen," Dean accentuated. "We have five core values: People, Innovation, Quality, Passion and Service. We held workshops in 2020 that joined everyone from bakers and office staff, to operations and drivers, together, to understand what is important to us at The Bread Factory.
"These were key for team building and left teams with a deeper understanding as to what's at our core and meeting people they wouldn't usually. We have also launched our annual leadership program called 'Shaping Leaders' – a one year course for 44 of our leaders where we focus on their own development and tools for them to grow their people. We are really nothing without our people and therefore have a responsibility to take care of them and ensure they keep growing in knowledge and as individuals."
Continuous improvement
Further training has also been embraced by Catriona Watt-Smith and Roy Levy, proving that at The Bread Factory, there is room for growth and improvement at every level. "Catriona and Roy have been investing more of their time in understanding the science behind the sourdough world. We have a weekly learning and development session with external consultants to improve our knowledge on that front. We have also led a bakery course for our top bakers with University of Birmingham to improve further the skills of our top guys. The programme took more than a year and was very successful," added Dean.
From Dean's insights into the business, it is clear that The Bread Factory has traversed the difficulties of 2020 thanks to forward planning and sticking to its strategy of continuous improvement. This approach also proved useful when preparing for Brexit, and an added bonus it found from sourcing flour in the UK instead of France means it has helped it address the green agenda, too. "Our flour is now predominantly UK grown and milled – keeping our environmental footprint down is incredibly important to us. We source our flour mainly from Shipton Mills and Wright's, both within a couple of hours from our bakery," said Dean.
Three years have passed since The Bread Factory was last in the pages of FoodChain, and it is clear that the company has maintained and built upon the ambition and drive that was previously reported. The business shows no signs of slowing down, and as Dean concluded, the future focus remains on quality and innovation 'to lead the way on sourdough'. "We will continue to bake the best pastries, cakes, and sourdoughs for even more of the London food scene, as well as penetrating deeper into our grocery customers as demand for great bread keeps increasing," he stated. "We hope to keep focusing on the learning and growth of our leaders and bakers as their capability is key to our success. Furthermore, we want to keep educating our customers on the benefits of sourdough and why choosing better quality is better for us." If it is possible to make its 'breads better' then the talented team at The Bread Factory are definitely ideally placed to achieve this delicious sounding mission.
www.breadltd.co.uk