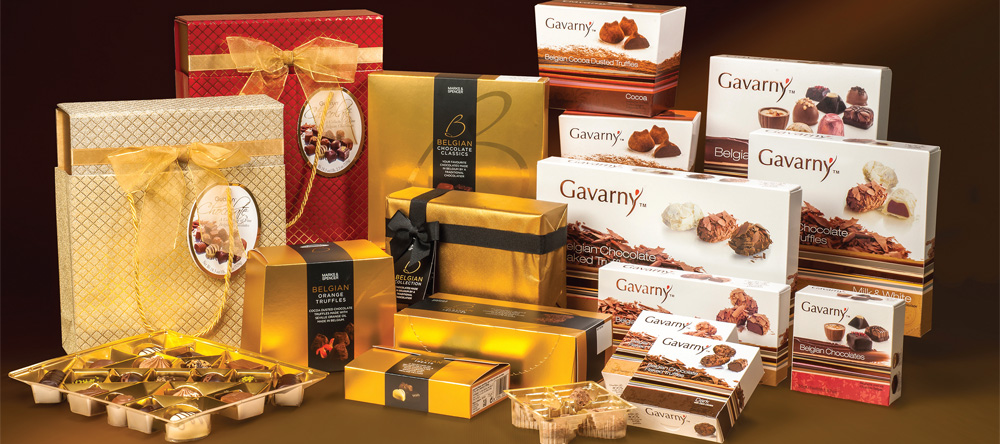 Truffle hunting
The Gudrun Group is a global leader in the development, production, packaging and commercialisation of real Belgian chocolates and truffles
At the heart of Gudrun is a passion for the products it makes, it is a company that takes pride in every truffle and every box of chocolates it crafts, all of which is done to create the best possible customer satisfaction. A huge part of this comes from its position as a Belgian chocolate maker, which is an esteemed label to hold, but is also one that comes with a great deal of responsibility – as a key Belgian chocolate producer all the truffles that are made by Gudrun are expected to be a class above. Gudrun shoulders this expectation without any trepidation and takes it further, the company goes to great effort to ensure that every chocolate it makes is not just delicious – but is also at the very highest standard for Belgian chocolate and the world.
Gudrun cares passionately about the chocolate quality, and it is no doubt essential to the company's success that it achieves it, and this was something that CEO Eddy Walraevens discussed: "The
reputation we gain through being from Belgium is key – it gives us a high end reputation in quality. This is just one factor that has meant we are the absolute leader in premium private label chocolates – we have a unique organisation to serve, and develop the segment of gifting in the premium private label. We have enough market coverage to be able to serve the mass retailers in this segment." Eddy then went on to elaborate on how the company makes such excellent chocolate: "We use premium chocolates with 100 per cent cocoa butter, we also use 100 per cent natural ingredients and colouring. All of which are used within our very strict BRC procedures to guarantee a constant artisanal quality."
The products that Gudrun offers are as varied as peoples' tastes – which include very dark 76 per cent chocolate, as well as dark, milk, and white chocolates, all of which have a wild and wonderful choice of flavours. There is something for everyone, whether it is a white chocolate hazelnut praline truffle, or a soft blueberry flavoured truffle filling that holds a fresh layer of blueberry jam. There really is something that will appeal to almost anyone, whether a person is a chocolate traditionalist that likes to enjoy a simple quality Belgian chocolate truffle, or those with more experimental taste buds that like a cocktail of flavours all within a first-class Belgian chocolate case.
As with any food-based manufacturer, safety and standards are crucial, and this is something that Gudrun places as an absolute priority. Indeed, this was something that Eddy highlighted as essential to everything the company does: "We work for the high standard retailers like Marks and Spencer and we have very strict and high standards on ingredients that come in for us to use, we audit our suppliers, with strict procedures on hygiene, foreign objects – all to the HACCP standards." Therefore, the fact that it ensures that it meets all of these standards demonstrates how committed the company is to quality of process, quality of ingredients, and quality of product, and as Eddy explained it is willing to invest heavily to ensure this: "We invested approximately one million euros in upgrading our quality standards in a manner of ways, which included sift, clothes, material and QA and QC procedures. We have also invested on the food manufacturing side as well – we have invested in frozen shell technology, which gives us an advantage on knocking of the shell, more liquid filing and more creative decorations."
Gudrun has forged a business that has a position as a leader in premium private label Belgian chocolates, and it looks determined to stay there. In order to achieve this it is always further improving what it does by developing new chocolates, and branching out and appealing to even greater audiences from more countries. This explains why the company is already very active across the whole world, particularly in the US, UK and Japan, but is also expanding into new regions like the Middle East.
Chocolate is loved by so many around the world, it is not just a food it is a pleasure, and it can bring a great deal of joy to people. Though it is truffles that really fulfill this more than any other chocolate, and that is why a gift of truffles can hold many uses, it can be to comfort, to congratulate, or to show affection. For all of these situations there is no better at providing these truffles than Gudrun, Belgian chocolates that are made with experience and passion.