When you have a lot of lemons, you make lemonade. If you have a lot of grass, you raise grass-fed beef. This is the business in which The Organic Meat Co. specializes. "Australia does very well at supplying grass-fed meat," Vice President of Sales and founder Alister Ferguson points out. "We've got expansive pastures."
Cattle the company buys from organic beef producers graze on grasslands throughout Queensland, New South Wales and into Victoria. "It's huge – it covers the same area as one-third of America," Ferguson asserts.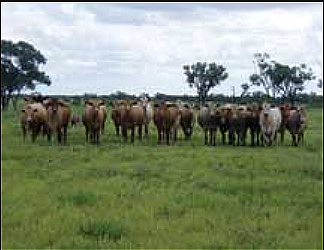 "Australian conventional cattle producers don't use a lot of chemicals or inputs for their farms or cattle to start with, so for a lot of our suppliers, it's not a big stretch for them to get certified organic. A lot of work has gone into the genetics of the animals so we can finish cattle to heavy weights in a relatively short time on pasture." That is the key in a business in which it takes three years to reach full certification. "The challenge is matching your supply of cattle to demand," Ferguson points out. "There's always opportunities on the demand side – it's mostly making sure you have enough cattle to support it. We are a reliable supplier to our customers. We've been pretty successful to date."
Growing Supply
To grow the business, the company has to grow supply. "As we move forward, we need more and more cattle," he continues. "It's not just turn on the switch and suddenly you've got more supply. It's not like where you put them in a feedlot for 120 days – it's a three-year proposition." Approximately six to seven years ago, the company started a mentoring program for cattle producers to become certified organic.
"We're always working to get more producers online," Ferguson explains. "The evolution of our business has been around five to six years. A couple years ago, we started to get some momentum to our business. We had some producers come online and could grow our business."
The Organic Meat Co. buys all its producers' livestock on a 12-month basis. The producers are located in a variety of areas, so if regional conditions are unfavorable for cattle production – factors like drought and rain can stymie efforts – other producers will be unaffected, which keeps the supply chain full.
"We have a geographical split in our suppliers," Ferguson notes. "We've handpicked our suppliers. We like their cattle and we like what they do. Their philosophies in organic farming meet ours."
Processing Cattle
Sanger Australia, of which The Organic Meat Co. is a subsidiary, processes the organic cattle. "We probably process up to 300 to 350 head a week of cattle, of which two-thirds are certified for the U.S. National Organic Program (NOP) and the rest are destined for Asian markets and our Australian domestic market," Ferguson estimates.
Sanger Australia is a meat export marketing company based in Sydney supplying up to 60 countries around the world a range of meat items that are not certified organic. Among these are mainly beef but also lamb, chicken and various other meats.
At a processing level, the organic cattle are always processed first through the slaughterhouse after the processing facilities have been thoroughly cleaned.
"There's always a big separation between organic and conventional when you're processing, and it is always segregated," Ferguson emphasizes. "It's all documented that way." One of the enjoyable parts of the business has been developing strong relations with organic cattle suppliers and their customers around the world, Ferguson says.
"As organic product is not a commodity item, we need to work very closely with our supply partners here in Australia and also our customers overseas, so we are constantly monitoring the supply chain to ensure a steady, 12-month flow of product."
For the future, Ferguson predicts increasing demand. "We're seeing continued demand around the world, and most reports indicate that the organic industry is growing at 20 percent per year," he asserts. "We are seeing more sophisticated customers around the world asking where their products come from.
"They're looking for beef that's being humanely raised, grass-fed and certified organic so it's safe to feed their family," he continues. "They're happy to pay a premium for it. That consumer demographic is certainly growing around the world, and as it does, more retailers are understanding that and offer an organic range of products. It will continue to grow."
Pointing out the current popularity in the United States of Angus beef in fast food outlets, he adds, "It's not inconceivable that in the future, the big burger chains would have an organic burger or grass-fed burger," Ferguson maintains.
"The only Achilles heel at this stage is the ability to guarantee supply in sufficient volume. But who knows what the future will hold?"