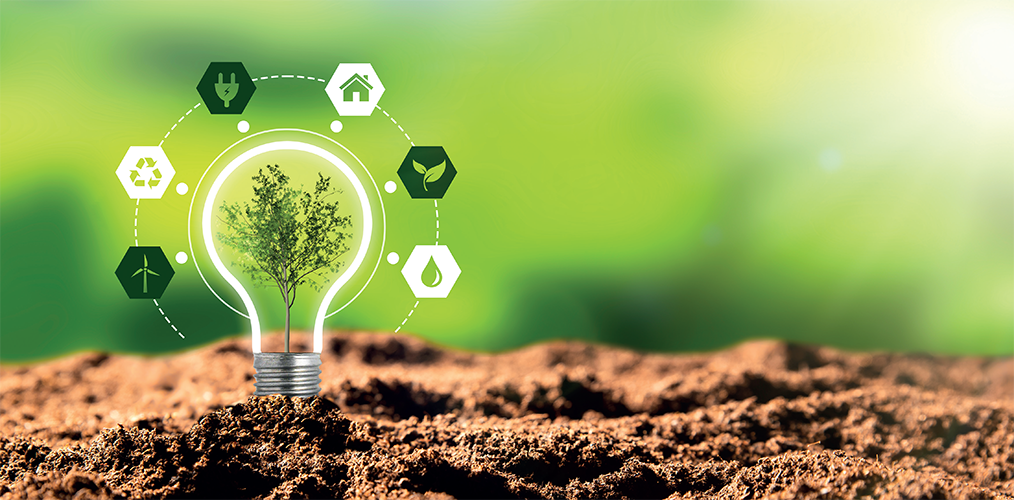 The sustainability challenge
Maximizing yield, minimizing waste and increasing product shelf-life is not just positive from a sustainability point of view, it also makes sound financial sense, making it increasingly important across the global food industry. This is the thinking behind a range of internal and external initiatives launched by JBT aimed at being part of the long-term solution for the industry, which were recognized in 2021 with EcoVadis's Bronze Sustainability Medal.
In an era of rising populations and increasing pressure on the global food and agriculture system, practical solutions are urgently needed to help producers and processors make better use of the world's precious resources. Responding to the challenges, JBT has launched ambitious sustainability initiatives aimed at working hand-in-hand with customers to achieve a more efficient food industry worldwide.
Among other achievements, JBT in 2010 set a goal to reduce energy intensity by 25 percent by the year 2020 through a partnership with the US Department of Energy's Better Plants Program. JBT not only met the goal in 2019, but surpassed it; reducing the energy intensity in U.S. operations by 31 percent and globally by 28 percent.
However, JBT's efforts have not just been limited to North America. Interest in becoming more sustainable combined with the necessity to achieve energy savings has grown substantially across the UK and indeed all of Europe over recent years, driven by consumers and processors alike, and this is reflected in some of the most recent solutions launched by JBT.
A prime example of this is the new, electric Stein TwinDrum™ Spiral Oven: a solution which gives processors the ability to deliver carbon-free production through sustainable energy sources. Unlike previous versions, the electric TwinDrum's design means customers can benefit from innovative, two-tier cooking without having to invest in large-scale heating systems by being able to plug directly into the grid and forego oil and gas-heated alternatives. The electric heater is fitted into the machine so it can be easily accessed for cleaning and maintenance, while having fixed wiring means better reliability. Electric heating also gives processors the ability to use renewable sources of energy that can help them to achieve their environmental goals or commitments.
The Frigoscandia GYRoCOMPACT® 70 meanwhile is a new solution delivers advances in food safety, performance and space optimization. Developed using input gathered from customers in Europe and North America, the GC70 takes all the best elements of the existing GYRoCOMPACT range, but with a new focus on achieving greater capacity combined with a reduced footprint. In fact, the GC70 features an increased capacity of up to 20 percent over a smaller area. To further enhance its sustainable credentials, the freezer's oil consumption has been reduced by up to 75 percent, while system innovations provide enhanced performance and efficiency.
These are just two examples of the work on sustainability that JBT is carrying out across its protein business, and many more are on the horizon in the months and years ahead.
JBT
Torbjörn Persson is JBT's Director of Value Stream & Global Product Line for Spiral Freezers. JBT supplies technology solutions for the global food industry. The company offers integrated solutions across the entire food processing continuum, from meat, non-meat protein, seafood and poultry, to fruits and vegetables, baked goods, beverages, juices, dairy products and convenience foods. The company represents more than 30 highly respected product brand names, including Frigoscandia, Stein, DSI, Double D, Formcook, XVision, SF&DS, PLF International, A&B Process Systems, Fra
For further information, please visit: www.jbtc.com/foodtech