The UK food market is expected to be worth £241.3 billion by 2027, with the plant-based protein market alone forecasted to reach £565 million by 2025. With research showing some 7.2 million adults in the UK are now following a meat-free diet – meaning they are now vegetarian, pescatarian, or vegan – the UK food industry is under increasing pressure to cater for more sustainable lifestyles.
This new environment will require food businesses to take a good look at their manufacturing processes and introduce a strong digital ecosystem to meet the demand for meat alternative products and help food businesses introduce more sustainable operations.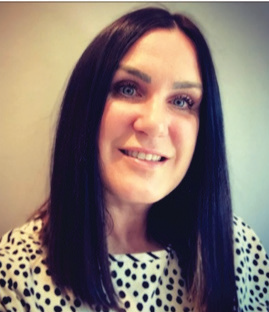 I believe that there are three essential ingredients to a digital ecosystem that will help food businesses achieve sustainability success in 2023.
1. Sustainability is crucial to satisfy food concerns
It will be crucial for businesses to address food waste in 2023. The UK alone produces around 25 million tons of CO2 each year from food waste, but significant change is coming. With the United Nations initiative to reduce food waste by half before 2030 and with 55 percent of consumers adopting lifestyle changes to reduce their carbon footprint, many food businesses will follow suit. But it doesn't stop with sustainable food options.
Consumers want greater transparency surrounding the food they buy, and recent legislative changes around allergens, such as Natasha's Law, are making traceability a must-have factor in all food operations. A food-specific Enterprise Resource Planning (ERP) system can tackle food wastage and food safety concerns around allergy management, as its high-quality tracking and inventory management capabilities allow businesses to follow products through their entire lifecycle. This insight can highlight areas where businesses need to reduce their carbon footprint and prevent issues such as cross-contamination along the supply chain.
It's important that businesses remember to provide and display information about the product's lifecycle and how products can be reused to their consumers. If a business can become more transparent with its product origins, it will unlock a larger pool of conscious consumers and play a major role in solving environmental challenges within the food industry.
2. Customer experience (CX) becomes a critical differentiator to support healthier lifestyles
CX will be crucial for businesses to excel in 2023, with customers wanting their buying experience to replicate their personal ones. Customers want to be able to research information online, compare offers, and request prices on products at their own leisure. I believe with the increase in digital marketplaces, it makes it even harder for businesses to be able to differentiate themselves from the rest. But an innovative way that businesses can stand out is through their customer experience – with 86 percent of buyers willing to pay more for better CX. This is where a Customer Relationship Management (CRM) system will allow for the forward-thinking business to explore this CX opportunity.
A CRM system gives businesses visibility of their potential customers, with buyer insights, order history, and preferential analytics. This can be taken to the next level through incorporating a CRM system with a food-specific ERP system to gain real-time accessibility and data sharing capabilities. This allows for businesses to fulfil customers' needs and wants – turning prospects into customers.
3. Sustainable products at a sustainable price point
Throughout 2023, more people will turn to plant-based diets, not just vegans. Animal welfare, environmental concerns, and reducing personal carbon footprints are the driving forces behind this market trend, as a recent study shows that 31 percent of consumers consider moving to a plant-based diet will have a positive impact on climate. So where does this leave food businesses?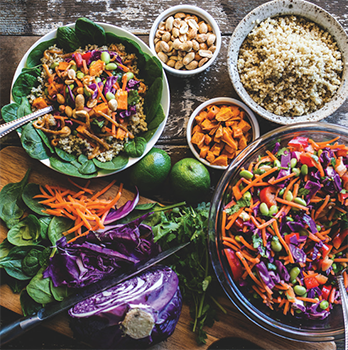 It's time for them to embrace this trend, and already some companies are leading the way. Birds Eye have released their 'Green Cuisine' range, and small start-up, Meati, produces less processed products to satisfy both meat lovers and non-meat-eating consumers. However, vegans in the UK spend on average £14 a month more on vegan products compared to meat eaters. With food prices at their highest in 40 years and the recent cost-of-living increases, it's crucial for forward-thinking businesses to keep their prices reasonable.
Food-specific ERP software can help with long-term savings and reduce the cost of manufacturing products. For instance, QR code scanners can gather information about recalls, which can help with product quality checks to ensure food is not wasted once it's ready to be used. Warehouse management tools can also automate procedures along the supply chain, making it more efficient. Together, these additional features soften the cost burden that comes with product recalls and products being wasted due to being out of date.
Food for thought in 2023 with sustainable meat-alternatives and improved CX
As we head into 2023, it's clear that the food industry's landscape is changing, and businesses need to adapt to meet these changes. Food companies must look to change their outlooks on sustainability for both the product and their pricing strategies. Improved CX will help businesses gain their share of these lucrative opportunities – and this is where a strong digital backbone upheld by industry-specific ERP systems can help food companies adapt to changing consumer eating habits in 2023.
For a list of the sources used in this article, please contact the editor.
Laura Gilbank
www.columbusglobal.com/en-gb
Laura Gilbank is Business Development Manager at Columbus UK. With more than nine years of sales experience, much of it in Outsource IT, ERP and CRM platforms, Laura's success is built on a clear and documented understanding of client needs as well as encouraging success with internal stakeholders. Columbus is an expert in helping ambitious companies digitally transform, maximize assets and futureproof their business operations