When Chad Stevenson and Jeff Liegel visit a Culver's restaurant, they order the double deluxe and bacon deluxe burgers respectively. "Our fried cheese curds are a Wisconsin treat," shares Jeff. Chad echoes this statement, adding that the chocolate custard and peanut butter milkshake cup is equally indulgent. These are a few of the many items that make the Culver's menu memorably mouth-watering.
During our interview with the two co-owners, we notice a sign sitting behind Chad that reads: 'Why the hell not?' This fearless mentality is one of the pillars of the business, and the reason why S&L Companies, named after Jeff and Chad, has become a successful restaurant franchise group. In 1994, the business opened its first Culver's restaurant, specializing in gourmet burgers and milkshakes. "Chad and I actually grew up in Reedsburg, Wisconsin, where the second Culver's was built," explains Jeff. "We worked there during high school, and then we talked our parents into buying a franchise. We helped our parents and their business partners until 2010, when we then bought the business ourselves."
Continued growth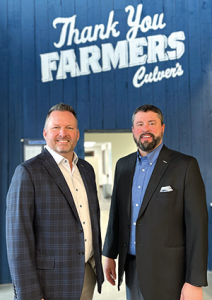 Since the buyout, Chad and Jeff have been the two primary owners. They have expanded the business into a network of 86 restaurants, with a further 20 in the works across five states, namely Wisconsin, Michigan, Indiana, Florida, and soon in Alabama.
The relationship between S&L Companies and Culver's is a unique and closely-knit one. Jeff and Chad are determined to ensure each guest who visits any of their restaurants leaves happy. Their mission is buttressed by the business' founding principles of hospitality, quality, freshness and service to the community. This then speaks to the company's culture. While Jeff and Chad may be considered young for their age, their youthfulness brings a charismatic energy to the rest of the company. "Jeff and I always say we are brothers first, and business partners second. This trickles down to our office team and our partners. We are one big family, and we try to keep it that way," Chad highlights.
Supporting Chad's explanation, Jeff emphasizes that Culver's is all about the people, and even during the organization's most difficult times, the leadership team works relentlessly to put the interests of its staff first. "When Covid-19 struck, our restaurants dropped 40 percent in sales immediately. The first challenge was to figure out a way to increase the drive-thru revenue to keep the business going. We improved our business significantly because we saved the jobs we had, and were able to grow our employment opportunities. We were so successful that we set up a second drive-thru lane outside our front door, and within a few weeks we went above 20 percent, and that is how we finished the year," says Jeff.
Now, the two entrepreneurs look to 2023 with fresh optimism and renewed hope. They are excited by the prospects of growth and business expansions. "We are entering northern Alabama, which is possibly one of our most exciting ventures currently on the cards. We are hoping to build six restaurants over the next year and a half," Jeff expresses.
Spreading the word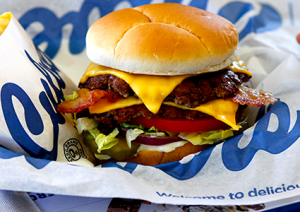 From Chad's perspective, the plans currently in the pipeline will come to fruition quicker than expected, which will stand the business in good stead for a successful 2023. "The restaurants in Michigan, Indiana and Wisconsin each have one location in development, but they are obviously not new markets, so we are going to have the excitement of learning the Alabama market and spreading the word to new customers.
"We often lean on our customers and managers to help advertise the new territories. So when we go to a new market, we try to make sure we take the six best operators in our system, put them in the new locations, show them what Culvers is all about, how we can help the community and offer them the best opportunities," Chad explains. This has been the company's strategy since its inception.
When asked about where they would like to see the business in five years' time, Jeff shares that they're keen to retain as many owner operators as possible, and help push them forward in their careers in hospitality. As far as total restaurant revenue is concerned, those projections are likely to be determined in the new year. "We get asked that question a lot, and while it is such an important question when it comes to choosing a direction for us to move in, this industry is forever changing. So, our end goal really depends on how many owner operators we continue to mentor and develop. This will then determine how many restaurants we open in the coming year," Jeff expresses.
Chad brings the conversation to a close by sharing that he wouldn't be surprised if the business finds itself in the top 20 franchisee companies in the country. Food Chain wishes the team all the best, and looks forward to catching up in a few years to see how S&L Companies has continued to grow.