The next chapter
Offering a range of specialist bottling and packaging services, Thomas Hardy Holdings remains a key partner to some of the biggest names in the beverage business
In 2020, when Thomas Hardy Holdings last made an appearance in FoodChain, the company had just added a second bottling line to its Burtonwood facility in Cheshire. Since then, the beverage bottling and packaging specialist has continued to expand.
"From our two sites in Burtonwood and Kendal, we now package around 17 million cases a year," reports Managing Director Chris Ward. "Working predominantly in glass – with bottles ranging from 125 milliliters to one liter in volume – we play a key role in the delivery of premium beer, cider, alcopops, tonic waters, and soft drinks for a number of major brands."
Known for its flexibility and customer focus, Thomas Hardy prides itself on delivering consistent, high-quality service to its partners, which tend to be medium to high-volume beverage producers in need of third-party support. By choosing not to create its own branded products, the organization can focus solely on its customers' requirements, and in recent times, this has included an increased emphasis on sustainability.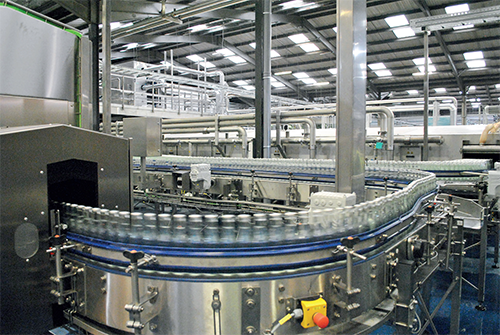 "A lot of our customers have become determined to deliver on sustainability targets, and so have we," Chris reveals. "Sustainability and carbon neutrality are hot topics, and companies want to see action on these issues – not only in their own facilities, but throughout their entire supply chains. Our partners have some fairly bullish sustainability targets, with some even aiming to become carbon natural by 2030, so we are taking steps to ensure we can be a part of their journeys for the long term."
Solid partnerships
Supported by investment from Sports Solar, the steps Chris refers to have involved the installation of solar power systems across its warehouses, making the company a more attractive partner for forward-thinking businesses, as well as helping to ease the impact of widespread energy price rises.
"The solar option has been an early success, so we are already looking into how we might install new panels in a nearby field, as well as maximizing our existing warehouse roof space," Chris adds. "The next part of this process will be investment into electric vehicles, such as electric forklift trucks, along with the adoption of CHP energy systems to help with heating and pasteurization processes, as well as more efficient water utilization."
The amount of progress Thomas Hardy has been able to make over the last 12-to-18 months is commendable considering the difficulties wrought by the Covid-19 pandemic and, following that, Brexit. However, no matter what the firm has faced during this tumultuous period, Chris and his team have always been able to rely upon the company's strong partner and customer relationships.
"Our relationships with suppliers have been vital of late, especially with firms like Air Liquide," Chris states. "Luckily, we have always had really solid partnerships with suppliers for all the core elements of our operation, including cardboard and bottles, and that has been invaluable during the last two years.
"Ultimately, I think the collaborative success we have had across the supply chain comes down to communication," he continues. "If we get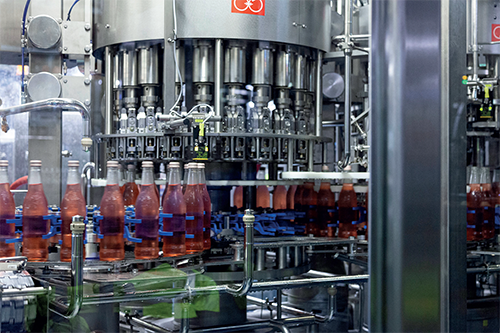 enough notice, we can usually be flexible and manage challenges, so that is why we always aim to keep communication lines open, with suppliers and customers alike."
New trends
Though the issues Thomas Hardy and its customers are likely to encounter in 2022 are broad and varied, the company is confident that consumers will continue to purchase the premium beverage products that the firm works on, and that customers love.
"I think good brands will hold up because people still like to give themselves a treat," Chris declares. "Of course, I think the take-home beverage market will retain some of the strength it achieved during the pandemic as it simply comes down to cost, but when consumers do go out, I think they will continue to buy one or two premium beverages rather than standard items because it is all about the experience."
In the next few years, Chris believes that the UK's ready-to-drink market, which has previously been dominated by gin and tonic blends, will receive new additions in the shape of craft rum, vermouth, and whisky offerings as companies begin to experiment for more adventurous tastes. At the same time, the Managing Director is sure that the low- and no-alcohol segment is in for substantial growth as people are more mindful of what they are drinking.
"Since Covid-19, there has been a lot of talk about obesity, and the public is becoming much more conscious of what they are eating and drinking," Chris notes. "This, along with a generational shift that means around one third of university students see themselves as teetotal, means non-alcoholic and low-alcohol beverages are being viewed as a socially responsible alternative to traditional alcoholic drinks, whether that is in the shape of major brand launches like Guinness 0.0 and Heineken Zero, niche players in the market like Lucky Saint, or functional drinks like kombucha and Fungtn."
With this in mind, as well as an ambition of adding canning capabilities to its portfolio, Thomas Hardy is moving into 2022 determined to drive towards its long-term vision: to become the industry's go-to contract partner for premium beverages.
www.thomashardybrewery.co.uk