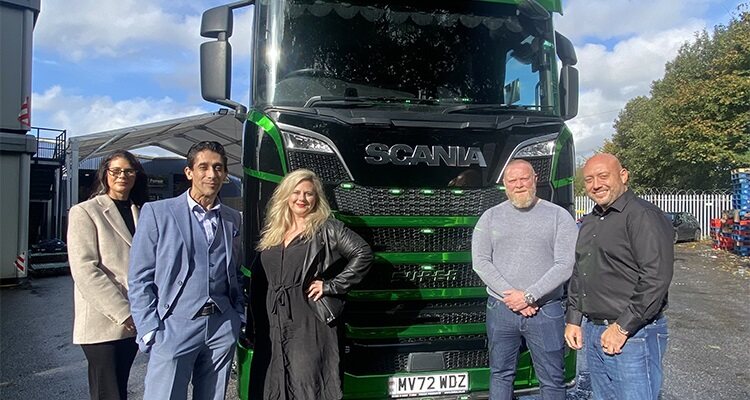 Through continuous investment, Forrest Fresh Foods is staying ahead of the market 
Forrest Fresh Foods is an award-winning family-run business that is one of the UK's largest wholesale suppliers, retail distributors, and exporters of fast-moving consumer goods (FMCG). Stocking over 20,000 products across categories like soft drinks and confectionery, Forrest sources directly from manufacturers, ensuring the supply of the most-loved brands around the world. It has grown from humble beginnings stocking fish and chip shops around the UK, to its current position as a successful international company with an annual turnover of more than £72 million.
The business was established by Nichola and John Forrest in 1996, originally supplying potatoes to fish and chip shops and other fast-food outlets in the Northwest of England from its warehouse in Rochdale. The company grew over the following years, hitting £1 million turnover in 1998, which sparked its diversification into other markets.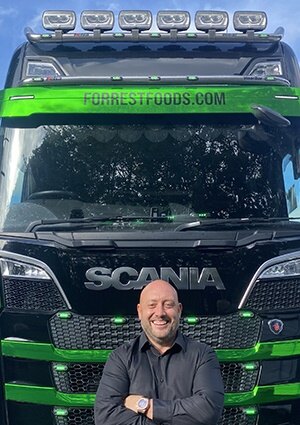 Specifically, Forrest evolved to supply soft drinks and takeaway packaging, becoming the renowned omni-channel, international wholesaler that it is today. In 2011, it opened a direct supply account with Coca Cola, closely followed by a direct account with Britvic Soft Drinks in 2014, by which time the company's turnover had exceeded £10 million.
After extending its warehouse capacity and expanding into the confectionery market, 2018 was a key year for Forrest. Not only did the company begin its export operations in 2018, but it also opened a depot in Belgium and signed exclusive supply agreements with major high street retail chains. Then, as 2020 saw many businesses struggle due to the global Covid-19 pandemic, Forrest decided to diversify operations instead. Its natural agility meant it launched a direct-to-consumer website, ensuring that while many traditional food service wholesalers closed, Forrest could maintain an outlet for its products.
Value and efficiency
"The strategic direction established by our leaders has empowered us to constantly innovate and adapt to any challenges within our industry, naturally fueling our growth," begins Kelly Clayton, Director of Purchasing at Forrest. "Being truly omnichannel and expanding into different areas has grown both our turnover and profitability. In fact, we are turning over £29.3 million overseas, up from £17.8 million the previous year.
"This year has been defined by our investment strategy, which was outlined to support our future growth ambitions. We've invested over £1 million in the implementation of a new ERP system and e-commerce platform, which provides us with access to real time data, full traceability throughout our entire supply chain, and visibility of universal stockholding so we can make informed purchasing decisions.
"We've also invested in our people," she continues. "We've brought marketing in-house, doubled the size of our field sales team, and boosted our experience in the purchasing and sales teams. We've also employed a senior buyer with expertise in the household and non-food categories, which we hope will strengthen the business as a one-stop-shop for retail, wholesale, and export customers.
"Our overall strategy is built on three key pillars: choice, channel, and service. These are, of course, underpinned by the foundations of value and efficiency. Firstly, choice refers to the fact that we always ensure we have the right range at the right price for our customers. We're constantly investing in new product development and working with suppliers to stay on top of the latest trends.
"Secondly, the channel pillar reflects our belief that the business can only be truly successful if we grow all of our channels. We then tailor our ranges, service, and pricing to suit that channel's customers. Lastly, providing quality service is at the heart of our business. It is how we have garnered a great reputation for being efficient, reliable, and above all, pleasant to deal with. Ultimately, this has enabled us to develop strong partnerships with global and national FMCG brands. The synergy in all our operations has consequently propelled our growth and we've made sure to always take our trusted partners with us."
Sustainable business practices
As Kelly reflects on the business, she argues: "We offer value, great customer service, an efficient supply chain, and wide range of products at the right price. Having direct accounts with all key FMCG suppliers enables us to offer best-in-market pricing; maintaining our own fleet of vehicles ensures we can deliver quickly and efficiently; and our three strategically located UK depots mean we have truly nationwide coverage.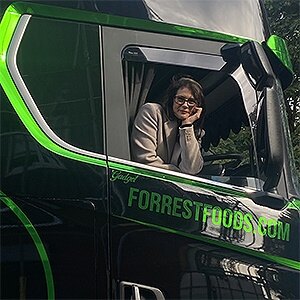 "We also have low minimum order quantities of £1500 to qualify for free UK mainland delivery, which means our customers can benefit from our excellent product ranges, prices, and delivery speeds, regardless of their size or scale.
"However, the thing that really sets us apart is our people," she states. "We operate on a robust set of values and manage our people based on these values too. We act with integrity both internally and externally, and although we work hard, we also celebrate success. Another attribute we love is entrepreneurship; we seize opportunities, adapting to socioeconomic and legislative conditions."
In support of Kelly's overview of Forrest's working culture, we ask Danu Dunthar, Head of Export, what it's like to work there. "The best perk of the job is freedom," says Danu. "One of our main values is entrepreneurship. Everyone is approachable so I can liaise with people at the top and get a quick response. Export moves quickly and a flat hierarchy means we can get things done – there's no red tape here!"
From working culture, our conversation naturally progresses onto environmental responsibility – a topic that Kelly is particularly passionate about. "We all have a responsibility to ensure our business practices are sustainable in every sense of the word," she suggests. "This starts with the quality of our sourcing, so all our suppliers are rigorously vetted to ensure their working practices are both ethical and sustainable. We ensure that all energy we consume is from renewable sources; we have recently upgraded the roof of our largest warehouse in Rochdale to enable us to install solar panels and motion activated lighting in 2024.
"Although the technology and infrastructure for electric HGVs isn't quite there yet, we're in the process of electrifying our fleet of forklift trucks across all sites. We ensure that we don't make unnecessary journeys, and we're always consciously evaluating the environmental impact of every delivery or collection we make. Thus, our routing and planning system is crucial."
Growth trajectory
As with all FMCG businesses, Forrest is always preparing for the next seasonal moment. "Plans for our Easter 2024 range are already underway, with the first deliveries of eggs expected to land in warehouses in mid-December," she reveals. "However, customers can still expect some best-in-class promotional activity, including Black Friday and Cyber Monday deals. We're also running our 12-days-of-Christmas campaign in December, which promises to offer promotional activity that is too good to miss during what is traditionally a quieter month in the wholesale sector.
"Our short-to-mid-term goal is to break the £100 million turnover target, which is driven by a wider aim to have our name on the Grocer's Top 20 Wholesalers in the UK list," Kelly explains. "Our long-term investment plans include reducing our distance to customers. This starts digitally, with a full relaunch of our transactional e-commerce platform optimized for all channels. It will enable our customers to shop, preorder promotions and seasonal stock, access export documentation, and virtually load their containers or pallets to maximize space.
"Also, our depot in Belgium will facilitate further expansion in Europe, and we're hoping to establish in-market operations in China in 2025," she concludes. "I'd like to grow our reputation around the globe to reflect our credible, hard-working, dedicated, and successful position within the industry."