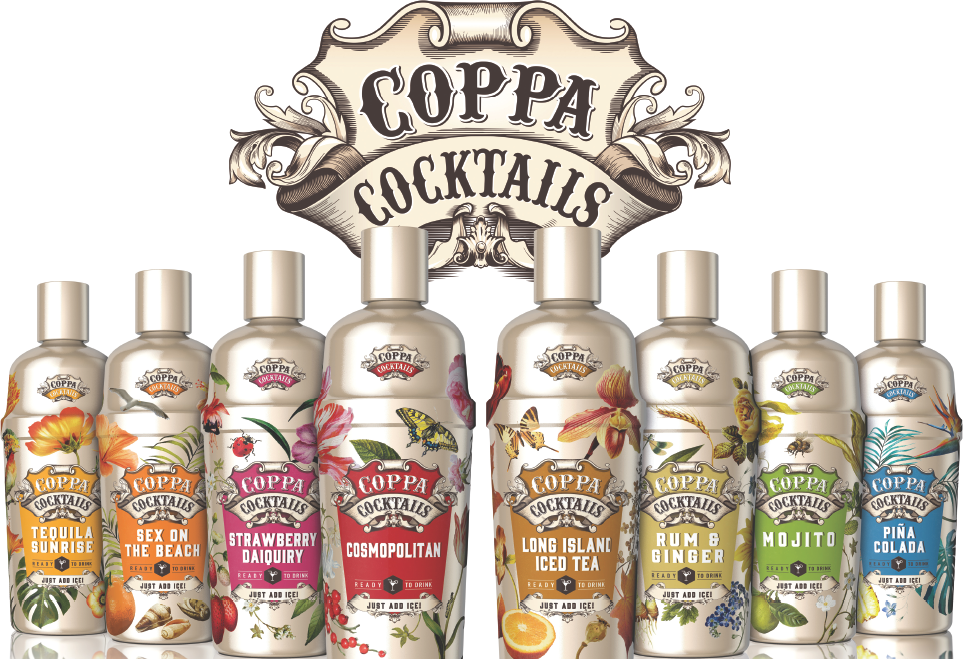 Toorank International Spirits
Raising people's spirits
With a strong pedigree founded on innovation and product quality, Toorank International Spirits can proudly state that it holds more international medals and awards than any other international craft distiller
For some, the Netherlands is a country best known for its windmills, tulips and clogs, but amongst its many other accomplishments it was also the birthplace of gin. A Dutch physician is thought to
be the spirit's inventor, originally using it for medicinal purposes in 1550, but it was not long before the liquid found its way into the cups, jugs and mugs of consumers throughout Europe, and ultimately the rest of the world.
Today, the entrepreneurial and inventive spirit of the Dutch remains prevalent, with few better examples present than Toorank International Spirits (Toorank), producer of Sloane's Premium Dry Gin as well as spirits and other alcoholic products for more than 300 third-party and private label spirit brands. Founded in 1978 by Metaxa – originally as a production facility – the business underwent a major growth spurt following its purchase by Toon Blij in 1990. Under his stewardship, Toorank firmly established itself as the Dutch leader in the international spirits market, serving more than 50 markets worldwide and collecting more than 260 international industry awards.
After almost 40 successful years at the helm of Toorank, Toon retired from his role as CEO of the company in October 2017, and in March 2019 he helped to usher in a new era by selling his majority stake to its present-day CEO, Natal da Graça, and CCO, Henny Tadema. Speaking at the time, Natal commented: "Toorank is an international company with a family heritage and Henny and myself take over from Toon, who has built a commendable legacy. Toorank has seen times of change over the last couple of years, but we are now steadier than ever."
In speaking to FoodChain, Natal goes into more detail about what makes the company tick and how it has worked to overcome the changes that he previously spoke of. "Throughout the entire history of Toorank, the secret to its success has been its ability to adapt to an evolving market environment," he states. "With 70 team members, we are a relatively small yet agile company with the capability to switch our focus within an instance should circumstances call for it.
"Our main markets are the United States and Europe, where we have experienced some effects from things like rising tariffs on Bourbon and an increase in the price of Tequila in the former, and continuing Brexit developments in the latter. At the same time, however, we have been seeing an encouraging growing interest from businesses within Latin America and Asia, while the biggest
driver of our growth continues to be the partnerships we have with our contract bottling customers, who we work alongside to grow their respective businesses and produce their products to the best of our ability."
Contract bottling and product development for international clients, both large and small, unquestionably represents the larger part of Toorank's business in 2019, however, running alongside this is its own brand activities. As well as its multi-award winning Sloane's gin, other brands include its world-class line of ready-to-drink Coppa Cocktails – a redesign of which was unveiled at the ProWein International Trade Fair for Wine and Spirits in Düsseldorf in March 2019 – and its range of Van Meer's dessert liqueurs. "Wherever possible," Henny adds, "we aim to create synergies between these two main pillars of the company by combining knowledge networks and resources. Further to these pillars, it would be remiss not to mention that we continue to receive a strong amount of private label business from some of Europe's largest retailers."
As a BRC A+ certified company, Toorank has to consistently meet the highest of standards to be able to supply its large private label retailers, and it receives audits on a yearly basis from a large number of its customers. "We see these audits as a great way to improve our processes and to really test ourselves to ensure that we are moving in the right direction as a company," Henny explains. "They also represent great motivators for our employees to improve themselves year-on-year in every aspect of our operations. This includes testing all incoming liquids and outgoing products for quality and taste, checking that all health and food safety related procedures are up to scratch, and ensuring that our efforts to keep allergens from entering the production process remain fail-safe."
When it comes to the immediate future, the previously mentioned change in ownership is only one of the ongoing developments at Toorank, with it currently in the midst of a three-year upgrade of its facilities, starting with a new integral IT system and the modernisation of the first of five lines. Eventually, the company plans to restructure its entire facility to make it fit for the next 40 years of operations!
"As we grow to know and love the business more and more, we will do so while putting into action a multi-year plan to upgrade both our hardware and software," Natal exclaims. "Most importantly of all, we are going to do all of this while having fun, working hard but enjoying what we do, together with 31our employees, our customers and our suppliers. By doing so we will make sure that we remain true to our new company motto: Celebrating life, love and friends!"