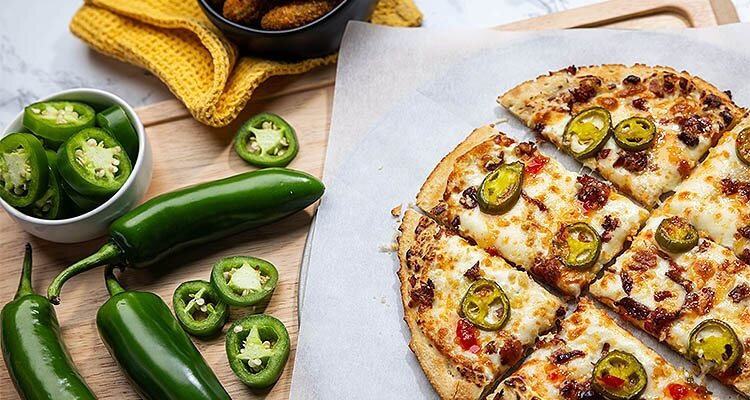 Treat your taste buds to Azzip Pizza's endlessly diverse and customizable creations 
In a world where taste and convenience reign supreme, Azzip Pizza (Azzip) has emerged as a pioneer, revolutionizing the way we enjoy pizzas. With a passion for culinary innovation and a commitment to customer satisfaction, Azzip has successfully carved its niche in the fiercely competitive fast-casual dining industry. By offering bold pizza flavors, where endless combinations of fresh ingredients meet perfectly baked crusts, Azzip has made a name for itself in Indiana and surrounding regions of the US. With a growing presence and a loyal following, Azzip continues to redefine the dining experience, one delicious pizza at a time. Andy Niemeier, Co-CEO, unveils the company's history.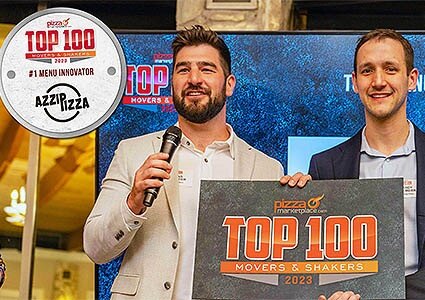 Family flavor
"Azzip was founded in 2014 by my brother Brad Niemeier while he was a hospitality and tourism management student at Purdue University. Each year, the university would organize a business plan competition, inviting students to showcase their entrepreneurial ideas. Inspired by Chipotle's customer-centric model of quick, customizable food, Brad conceived a unique business plan for a pizza restaurant. Embracing Chipotle's concept of preparing meals in front of customers, offering personalized options and individual serving sizes, Brad's innovative vision caught the attention of the judges. Ultimately, his outstanding proposal earned him the coveted $20,000 reward to kickstart his entrepreneurial journey. Therefore, he decided to give his business idea a shot right after graduating. He opened the first location in Evansville, Indiana in 2014, and a second location nearby later that year. Today, we have ten locations in Indiana and Kentucky, and we are set to open an 11th in Indianapolis in October 2023," he begins.
From its inception, Azzip was always a family affair. "I came on board a couple years after Azzip was started. The prospect of being involved in such a fun and exciting venture was too enticing to resist. Our younger brother, Craig, is our Director of Finance and our mother has been in charge of accounting from day one. For a while, our father was also involved in the business, right after his initial retirement from the corporate world. He oversaw the construction and maintenance aspects of the business but has since moved on to pursue another career. Thus, all five of us used to work together at the same time, and we are all still heavily involved in the business, one way or another," he informs.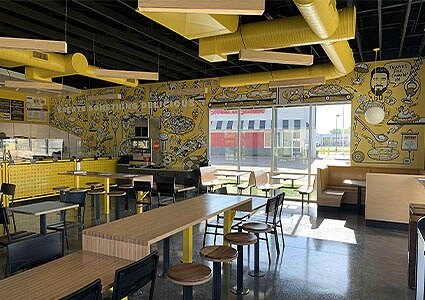 Freshness and quality
What makes the company truly appealing to customers is its remarkable variety of pizzas, all of which are customizable to no end. Brad explains: "Our pizza offering showcases its diversity through a range of base options. With various sizes available including a kid's meal size and two personal sizes of eight inches and 11 inches, customers have choices to suit their appetite. In addition, we provide alternative crusts such as our thick Detroit-style crust, along with gluten-free, cauliflower, and zero-carb chicken crusts. The pizzas are made in front of customers and are ready in about three minutes. I believe that makes us special, but our true selling point is the quality of the ingredients we use. As an example, our Chef, Blake Kollker, handpicked the same bacon sourced at country clubs and fine dining restaurants where he previously worked. Furthermore, we cook our chicken, bacon, and sausage in-house, rather than relying on pre-cooked ingredients. This ensures that our pizzas are prepared with the utmost freshness and quality. We also craft many of our sauces in-house, including ranch and pesto, using authentic, homemade recipes. These from-scratch elements significantly elevate the taste profile of our pizzas. Another element that sets us apart is our pizza of the month programs. Each month, we introduce a rotating pizza selection that generates tremendous anticipation and enthusiasm among our devoted customer base. We have cultivated a loyal and engaged following that eagerly awaits the unveiling of our monthly pizza option. In fact, there are a few favorites that have become annual traditions due to their overwhelming popularity."
Tasty toppings
Earlier this year, Azzip was named Top Menu Innovator on Pizza Marketplace's inaugural 'Top 100 Movers and Shakers' list. Andy reflects on how the company worked towards achieving this milestone. "At Azzip the process of discovering and incorporating new, exceptional flavors for our pizza of the month is a highly collaborative effort. In the past, the process of finalizing the monthly pizza offering used to take around 30 days before the start of the upcoming month. However, we have gradually become more deliberate and intentional about it in recent years. Now, the process begins with brainstorming sessions where we gather ideas not only from our office team but also from our teams in the store. We actively seek input and suggestions from our store teams, who eagerly contribute their insights on what uniquely delicious flavors would work well on a pizza. Moreover, we conduct surveys with our internal teams and seek customer feedback to narrow down the options. Through this collaborative process, we aim to introduce four new pizzas next year that resonate with our customers' preferences," he ends.
With innovation deeply ingrained in its DNA, Azzip is poised for continued success thanks to the feedback of its loyal customers and its delicious, distinctive pizzas made with quality ingredients.