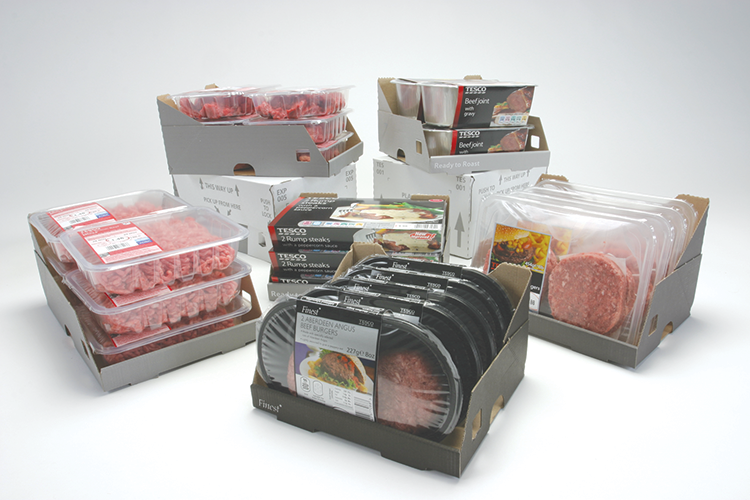 A fresh approach
When TRM Packaging came onto the scene at the turn of the millennium, packaging supply took on a whole new dimension
Formed in 2001, TRM Packaging manufactures the complete range of conventional corrugated products, boxes, fitments, flat and pre-glued trays in E, B and C flute and double wall combinations.
With a strong presence in the poultry, snacks, fresh produce, food processing, glass packaging, healthcare and drinks & beverages sectors, TRM enjoys a growing reputation for outstanding quality and innovative thinking.
The company's sales director, Mike Giles, who joined the company in May 2006, recently took time out of his busy schedule to tell Food Chain more about this unique enterprise: "Since 2001 TRM has grown rapidly to become what is now a £24 million business with aspirations for further growth. In the current market place this is an outstanding achievement.
"TRM makes excellent boxes, but that is a small part of the TRM story," he continues. "Since the turn of the millennium, we have targeted added value sections of the corrugated market and have invested heavily in research and development. We endeavour to maximise our customers' profits and have a strong design element with which we create and patent products that take much of the cost out of packaging operations."
Customers' needs are truly paramount to TRM. Working as partners with existing and potential customers means their exacting requirements are met. In this respect TRM designers and supply chain specialists operate closely with customers, seeking to understand their business in detail and work with them to analyse every part of their packing and distribution process. Indeed, if there are savings to be made, TRM will uncover them.
Mike adds: "If there is a new design or a new way of thinking that can increase customers' margins, then we will invent it. Over the years we have proven this, developing solutions that really work for the individual customer."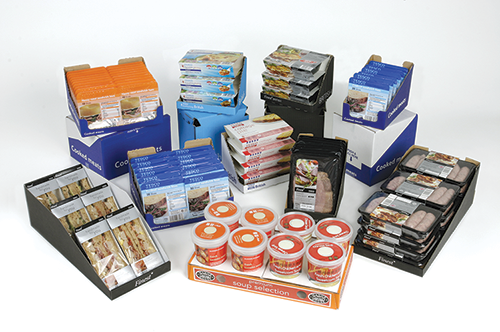 This philosophy of innovation and customer focus has made TRM the success it is today. Yet although this notion of giving customers what they need sounds simple enough many of the players in this sector still work to group strategies, selling set tonnages of paper, and failing to serve that fundamental need.
"We are an independent," says Mike. "Corporate owners do not dominate our agenda. Our work is dominated by giving customers what they want. I think that is probably our single biggest distinguishing feature and is definitely our unique selling point. Our structure means key decisions can be made quickly and it also means management can keep in touch with the needs of clients."
Constantly striving to further improve upon already impressive production figures, TRM recognises the necessity of continual investment. The recent purchase of a Martin 618 4-colour Casemaker – an investment of £1.2m – highlights this commitment.
This latest customer-led investment is all part of TRM's unfailing commitment to providing creative and innovative retail ready solutions, securing its leading position in the industry.
"We are committed to improving our processes at all times and investment in machinery forms a vital part of our strategy of providing innovative, customer led solutions," comments Mike.
Not content with a strong and growing customer base right across the UK, TRM has achieved significant penetration of wider European markets, thanks to its membership of Alliabox. This alliance of independent corrugated manufacturers is key to TRM's growth programme.
Alliabox members, whose forté is working together to provide multi-national manufacturers and packers with a seamless supply of transit packaging, total 47 sites across 14 countries. By sharing resources, pooling knowledge and feeding on each other's experience, members of Alliabox are able to support all the major brands in a unique way. "Alliabox represent an area of significant potential for us," admits Mike. "However, and perhaps more significantly, there are only two or three reasonably sized independents left in the UK, which represents a huge opportunity for us to present an offering to the market that is completely unique. I think that if we can offer new, innovative products and ideas in a way, which is relevant to customers, while supporting them with good supply chain solutions, there will be huge opportunities for a company like this.
"We have an ambitious plan to become a £35 million – £40 million business, so we will continue with our current investment programme. We believe that the £30 million – £40 million range is the right scale for a one-site operation such as ours and our game plan is to keep growing alongside customers, investing in them and, once we have done that, we will be able to judge whether or not we have been successful. We have got the structure in place to be that type of a business but what we really need now is the sales. So, that puts pressure on sales executives, such as myself.
"We believe that TRM is unique in the marketplace, creating groundbreaking packaging that is designed to optimise efficiency and fit any purpose," he concludes.