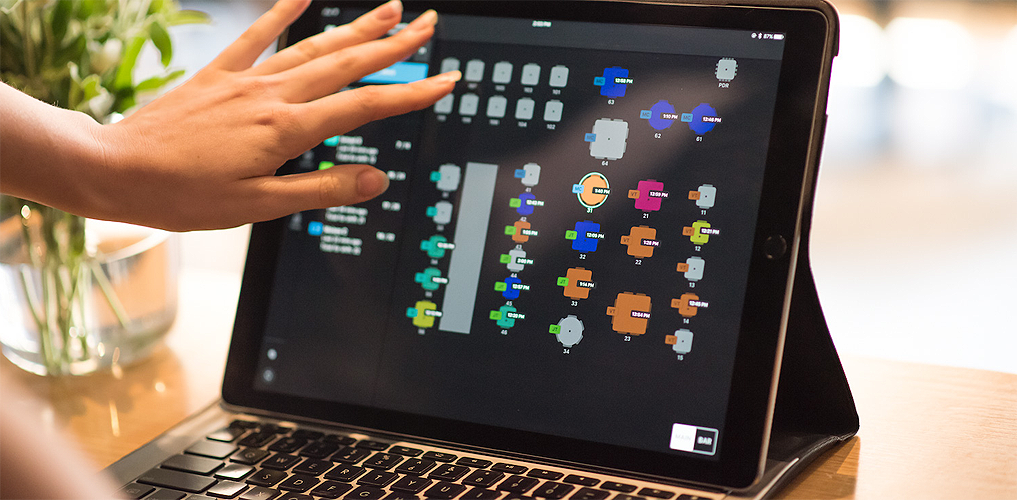 The UN's 2021 Food Waste Index Report serves to highlight the impact food waste has on the climate. Among several sobering statistics, it reveals that if food waste were a country, it would have the biggest greenhouse gas emissions in the world after the US and China – around six times more than global aviation emissions. And, while households do contribute to food waste, the hospitality and food service sector accounts for upwards of 920,000 tons of food waste each year – equivalent to one in six meals served.
With consumers becoming increasingly sustainability-conscious and beginning to demand change, significant improvements must be made operationally to make a dent in food waste in the UK hospitality sector. With a lack of meaningful infrastructure in place in the UK to manage food waste, individual companies and hospitality operators must be proactive in making positive long-term changes. What's more, given that restaurants have been closed to in-person diners for the last few months, restaurants should welcome any initiatives that are likely to result in lower costs and boosted profits once they are able to reopen this spring.
While it may seem obvious, the solution lies in technology. Most restaurants, bars and hotels already use operations platforms to manage guest data, inventory and ordering, but too few are leveraging the data that these platforms collect to reduce food waste. With this in mind, we look at some simple but important ways in which the industry can use technology to reduce food waste.
Monitor guest data to optimize ordering
In the hospitality industry, chefs and managers struggle to accurately plan supply needs because it's seemingly impossible to predict both the number of covers and what each customer will order. Over-ordering becomes a regular occurrence, as no restaurant wants to be low on supplies in the event that a big crowd walks through the door or books last minute.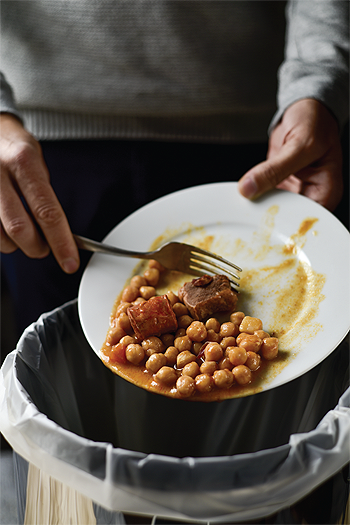 For example, imagine a restaurant ordinarily sells 15 calamari starters in a typical evening, but one night, more vegan guests are booked in than usual. If only five portions of calamari are ordered, the remaining ten will go to waste, incurring an economic and environmental cost. However, if hospitality operators have a guest experience platform in place that can collect data on guests' dietary requirements and preferences, in addition to order history, they already have all the information on hand to reduce food waste – they just need to leverage it appropriately.
By cross-referencing guests' previous dietary requirements and ordering habits with upcoming reservations, chefs would be able to tailor their orders according to those they have booked in on any given day. In the example above, if the restaurant knew 15 vegan diners were booked in for a Wednesday dinner service, they could have altered their orders of meat, fish and dairy products accordingly in advance. This would result in a significant reduction in food – and money – wasted.
These savings can also apply to dietary preferences, too. Restaurants that have been facilitating their own online ordering, collection and delivery services over the lockdown have access to robust customer data, which can be extremely useful when ordering inventory. For instance, if a diner has ordered a specific chicken dish for delivery over lockdown, chances are they are going to order it again when they can eat at the venue. This helps operators from purchasing ingredients that will later go to waste. It can also enable operators to create memorable experiences for guests by remembering their favorite dishes or making suggestions they know they'll enjoy – making the diner feel valued and more likely to rebook in the future.
Track diners' habits to tailor your food offering
By tracking guests' dining data over time, restaurants can gain greater insight into what their customers like – and what they don't. For example, suppose a frequent guest mentions to a server that they don't like coriander. This information can be logged on the guest's profile on the restaurant's guest experience platform. The restaurant can then leverage this data to prevent waste by removing coriander from any dishes they order.
Another key contributor to food waste in hospitality is the volume of leftovers – this is yet another area in which guest data can be leveraged. Tracking the volume of leftovers per dish can indicate if there are certain dishes that guests rarely finish, suggesting that the portion is too large. Or if some sides are consistently left behind, implying they are generally disliked and should be removed from the plate. Making proactive changes such as these can have a profound effect on food waste, tracking back to an operator's bottom line with reduced supply costs.
Offer something new and exciting
Clearly, making use of the data you collect from customers can go a long way to reduce food waste, but why not go further by repurposing any surplus food? There are many ways in which restaurants can distribute these leftover dishes and ingredients, while taking advantage of an all-important opportunity to engage with new and existing customers.
In addition to offering delivery over the past few months, many hospitality operators also introduced retail offerings, both digitally and in person, to continue serving their customers. There is no reason why restaurants shouldn't continue these initiatives into the post-Covid recovery period. It can bring in much-needed extra revenue while making a serious dent in the volume of food waste produced.
Aside from the issue of generating revenue, it was heartening to see so many restaurants come together to support those who needed it over the pandemic, from delivering pizzas to hospitals to providing free lunches for school children and discounted meals for emergency workers. Restaurants should be encouraged to continue to help in this way in the future, helping to redistribute otherwise-wasted food while showing support for local communities.
Tackling food waste concerns should be a top priority for every restaurant when venues reopen, especially as consumers call for brands to visibly commit to sustainability. If operators own their diners' data and hold direct relationships with customers, it becomes easy for them to leverage all the data they need to reduce food waste and continue to provide top-tier guest experiences. Restaurants that are proactive in using intelligent, data-driven technology will undoubtedly benefit, as costs associated with wastage fall and consumers increasingly opt for restaurants that prioritize both sustainability and top-tier service.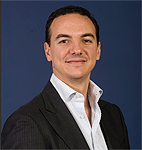 SevenRooms
Danilo Mangano is General Manager Europe at SevenRooms. SevenRooms is a fully-integrated, data-driven guest experience platform that helps hospitality operators unlock the full revenue potential of their data. From neighborhood restaurants and bars to international, multi-concept hospitality groups, the end-to-end platform enables operators to build direct guest relationships, deliver exceptional experiences, and, ultimately, bring guests back. The full suite of products includes: reservation, waitlist and table management, online ordering, review aggregation and marketing automation.
For further information, please visit: www.sevenrooms.com