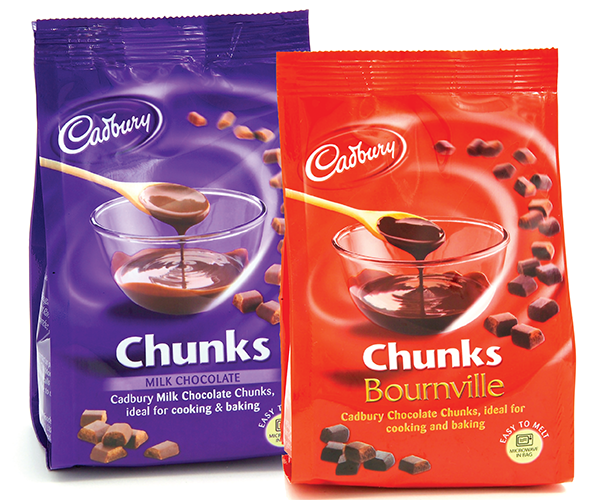 Universal Flexible Packaging (UFP)
The right package
UFP offers the most comprehensive understanding of flexible packaging on the market, from concept through to delivery
The foundation and knowledge of Universal Flexible Packaging (UFP) is built around its knowledge and expertise of the flexible packaging industry. Founded by Tinku Durrani in 1993, the company has grown into a unique business, which supplies high quality packaging products to its clients. In the beginning, Tinku had a vision and followed it – to supply products locally, with a personalised service, which meet every customer's needs. Today, UFP provides printed, plain, mono and laminate film reels to all sectors of the industry, whilst utilising its flexographic and rotogravure processes.
Furthermore, UFP's unique partnership with a large family company based in Italy, ICIMEN Spa, allows the organisation to offer its clients superior quality print capabilities of up to 11 colours with in-line lamination and a cold seal facility. In addition to this, UFP's in-house slitting operation enables it to slit the film to its customer's exact specifications and to best suit their machines. The company can also offer pre-made printed or plain bags and pouches in a number of formats, with different closure options, such as zippers, seal or re-seal. Finally, to complete UFP's service, the company provides a film stockholding facility for clients requiring print production and reduced lead-times.
UFP follows a six-step process for all of its flexible products – concept, design, print, pack, store and deliver. UFP's workforces' knowledge and experience of the packaging industry and the market enables it to advise and guide its customers on the best film structure and pack format for their products. UFP's design studio works with a network of creative partners to provide exactly what its customers require, whilst saving them time and costs on outsourcing designers.
The company can accommodate any need in its 50,000 sq ft purpose-built factory, which boasts six VFFS lines, one HFFS line and a semi-automatic tubing line with label applicator. In addition to this, UFP has a 2400 pallet space warehouse, with a state-of-the-art drive-in racking system, which enables it to offer a stack and delivery service, where stock can be held and delivered as required.
UFP also operates a separate division – contract packaging. After identifying the need for this on the market, the company accommodates its clients' needs in its purpose-built factory, for one-off projects or long-term contracts. Certified by EFSIS at the higher level, the company can process products including dried fruit, confectionery, pulses, cereals and biscuits. Accredited to ISO 9001, UFP's expertise allows the company to provide precise solutions with fast turnaround time  and a quality customer service.
One of the products, which the company processes in its contract packaging division is the Amcor FlexCan. UFP is currently the only contract packer in Europe, which has invested in this technology for the benefit of its customers. The FlexCan concept is ideal to revitalise existing brands or launch exciting new products. The Amcor product is an easy-to-open, flexible, re-closable, stand-up, stackable pack that retains it original shape and brand identity and has a wide opening making it ideal for powdered, granular, and non-food products.
Recently, the company has strengthened the relationship with Amcor Flexibles by gaining a contract for its latest product, the Amcor PushPop. This new easy-to-open and fun shaped flexible pack is an innovative design, which is ideal for a wide range of products consumed directly from the pack. The system is created during AF conversion and allows the consumer to push and pop open the pack through the centre of the top-side gusset. Whilst packing the PushPop products for Amcor, UFP applies a label to the front and ink-jet to the back.
UFP is growing at a steady rate, therefore at the beginning of 2006, the company opened a brand new purposebuilt warehouse to help accommodate its increased production rates. The new warehouse incorporates both the push back and drive-in racking systems. This facility also offers the company's clients in excess of 2500 pallet spaces, which provides an excellent storage system for its long-term projects. In addition to this, UFP's car park has been extended to allow larger vehicles more space to manoeuvre, which also allows for a quicker loading and off-loading time.
The warehouse now operates from 7.30am through to 6pm, which gives UFP's customers more flexibility in terms of booking-in and collection. Another benefit of the new warehouse is that it is kept to a cool temperature during even the hottest of summer months and is an excellent environment for even the most delicate chocolate.
The new office facility also includes a large training and meeting room, which is aimed at outside companies. This is a purpose built area of 2000 square feet, with a boardroom style meeting room and full IT facilities. This facility will be marketed towards UFP's customers and outside companies to use for sale conferences and training events. This development has well equipped catering facilities and in addition can provide silver service catering for up to 100 clients. UFP has a number of 'virtual clients' – people whose businesses are internet based, therefore the company believes this area will be a perfect venue for these companies to meet their clients and suppliers. For its 'virtual clients', the organisation can provide a one-stop service, which is a real bonus for them. Evolution Foods is the company's first 'virtual client' and UFP has offered the full use of its facilities to Evolution to enable it to achieve more success.
Another exciting new service for UFP is its dedicated tubing line. This is an automated service, with the added value of label applier and overprint for customer information. This is a service, which was requested by the company's customers and is now fully operational. Although automated, this line can be changed to a hand operation depending upon the specification of the product.
To improve its service to its clients even further, in 2006 UFP introduced a wireless capability with the introduction of hot desks for visiting clientele. This will allow visiting customers to set up their own laptops without the need to be in an allocated office and in addition they are free to work at a number of locations around the building. Furthermore, a projector system has been installed in the boardroom to allow for presentations to a greater number of people. UFP's clients have already started to use this facility and feedback has been positive with customers commenting on how much easier it is to understand the information when in larger groups.
Throughout all of its production, UFP does everything in its power to remain environmentally friendly. Therefore, in 2006 the company improved and extended its environmental policy to include the recycling of card, plastic and pallets. The organisation is very conscious of the need to play a part in respect of the environment and continually aims to expand its recycling policy. With this in mind, a compactor was purchased and UFP has found this has reduced its waste considerably.
Differing from its competitors, UFP prides itself on growing around the needs of its varied customer base. Therefore, the company has a specialised approach, which is uniquely forward thinking in anticipating its customer's future needs. With success in providing a hands-on service to its main customers – medium sized family owned companies – UFP is now in a strong position to take on business from multinational organisations.