Anyone from a big family knows that when it comes time for meals, there's usually going to be some nudging and shoving as everyone reaches for what they want to eat. In a way, Van Bennett Food Co. faces this situation as it tries to gain its share of the Northeast foodservice market.
Located an hour from Philadelphia in Reading, Pa., the company competes with three Sysco distributors that deliver to the same area, and Vice President John Marcinko says theirs aren't the only elbows trying to make room at the table.
"We have that threat, we have the independents that are coming out of the Philly market … but we build off the fact that we are local and we respond with service," Marcinko says.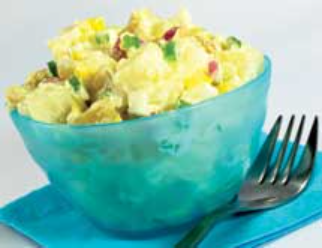 The company's status as a local supplier, its devotion to customer service and the quality of its products have ensured that Van Bennett Food Co. has had a place at the table for 70 years. Founded by Van and Betty Bennett in 1940, the company supplied grocery stores with Best Foods products. In 1957, Betty Bennett began preparing salads out of her kitchen, which eventually became so popular that the company expanded into the foodservice market in the 1970s. Today, the company supplies restaurants, caterers and other foodservice customers with beverages, condiments, frozen foods, dairy products, meat and other products. Among those products are Betty's brand salads, which today total more than 50 products.
Van Bennett Food Co. has been a family owned and operated business for three generations now, and Marcinko says his son, daughter and son-in-law are all learning the ropes to prepare for a fourth generation of family leadership. "We have very loyal employees on top of that," he adds.
Customer Service
The company's family leadership and local roots mean that it respects and values its customers more than some of its competitors, Marcinko says. "If there's a problem with a customer where they forgot to order something or they're short … we'll respond right away, and as much as possible, try to get them an order that same day," Marcinko says. "For some of the big guys, they might say, 'Sorry, next time we're in the area.'"
The company's sales representatives are equipped with laptops that allow them to send in orders quickly and give them the mobility to spend time working with customers face-to-face. Because of the speed with which customers can make their orders, as well as the efficiency with which Van Bennett makes use of its seven-truck fleet, 95 percent of the company's orders are filled within one day. The company's 60-mile service area in Pennsylvania includes Philadelphia, Harrisburg and Allentown. "Even with seven trucks, we're concise in our delivery area so we make very efficient use of our trucks," Marcinko says.
Gaining an Edge
Even with the company's many advantages, Van Bennett Food Co. still feels the pinch when a recession like the current one impacts its customers. Marcinko says this recession is unlike others the company has experienced because it isn't just affecting upscale restaurants, but delis and sandwich shops, as well. "Our challenge is to help them grow their business," he says.
The company is trying to boost business through a rewards program. Customers who purchase products through the program earn points that they can redeem for rewards. Marcinko says the company also is trying to steer its customers to some new products that could elevate their sales. "They are all looking not only to save money in what they purchase, but they're looking for new ideas, as well," he says.
Van Bennett Food Co. also is trying to find products that appeal more to specific market segments, such as school districts. For example, Marcinko says the company recently found a local supplier that makes apple slices in specially treated bags that have a shelf life of up to 10 days, making them a perfect fit for school lunch programs.
"A school district is very much like a restaurant or a deli; they are also looking for new ideas," Marcinko says. "Our challenge is to show them new products, but new products that also fit into the requirements for healthy eating."