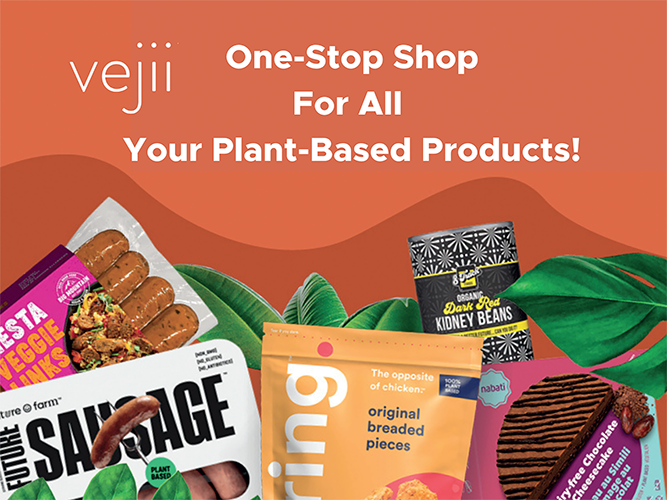 Planting for the future
As shopping experiences move closer towards online spaces, Vejii Holdings is passionate about providing a platform curated for plant-based and sustainable businesses to share their innovation with the world
Vejii Holdings' (Vejii) digital marketplace is specifically catered towards sustainable-and plant-based products, and ethically-aligned consumers. According to co-founders Kory Zelickson and Darren Gill, a consumer interested in purchasing plant-based foods is likely to be interested in also shopping for other sustainable products, like cosmetics, personal care, or sports nutrition. Accordingly, ShopVejii.com has the largest selection of products and categories in the sustainable and plant-based sector. "We are a publicly traded company that operates on the Canadian Securities Exchange (CSE) under the ticker, VEJI and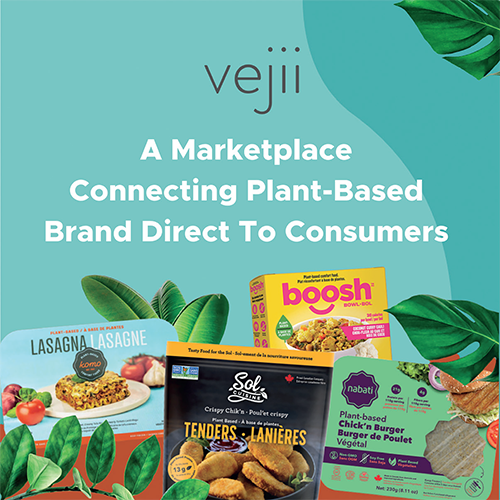 also trade in the US on the OTC Markets under the ticker VEJIF. The company operates a digital marketplace for sustainable and plant-based products," shares Kory.
"Our goal is to provide consumers with the largest selection of ethically sourced and sustainable products and brands, with a world-class shopping experience. On our website, you can shop from over 3000 products within a broad range of categories from sustainable cosmetics, personal care products, plant-based groceries, and even vegan wines. With limited shelf space in grocery stores, consumers shopping in-store or ordering from some of the more popular grocery apps, where orders are still shopped at the nearest grocery store, are limited by a much smaller offering of brands and products on the shelf. Vejii, on the other hand, can deliver over 3000 SKU's to consumers across the US, Canada, and we are soon to be in Europe and the UK," he continues.
As a marketplace, the business specializes in offering consumers with selection and experience, while simultaneously supporting brands through access to a captive audience of ethically-aligned consumers and digital resources, from marketing and social media campaigns, to order fulfilment services.
Recently, Vejii achieved a key milestone by listing on the CSE, and commenced trading on November 9th, 2021, as Kory informs us. "Upon listing, the company also closed its first acquisition: VeganEssentials.com. Vegan Essentials has been awarded best online vegan store by VegNews from 2005 right through to 2018, as well as best online vegan grocer between 2018 and 2021 by VegNews. The acquisition of Vegan Essentials added strong revenue for the company as well as a new warehouse on the East Coast, and numerous operational synergies.
"Subsequent to that acquisition, we then purchased the first online platform dedicated to plant-based foods wholesale, VEDGEco.com. VEDGEco is an innovative company that provides a high-quality, curated offering of plant-based foods to independent restaurants and grocers. This is a large and untapped market for independent owners who are looking for the flexibility to incorporate plant-based alternatives into their offering, without the capital commitment that comes from purchasing with larger national distributors. The acquisition of VEDGEco. com creates a complete vertical alignment for Vejii's digital platform by not only adding a new revenue stream of B2B wholesale, but also in providing our brand-partners with the added value of an established network of restaurants and grocery stores to introduce their products to. VEDGEco also adds three new, strategically located distribution centers that expand Vejii's footprint, and its ability to deliver same-day and next-day to consumers in the highest-density aras," Kory says.
Innovative approach
Darren reiterates that with hundreds of new brands coming to market, and a limited footprint of the traditional grocery store, there simply is not enough shelf-space in America to accommodate the influx of new and innovative brands, which is what makes Vejii a stand-out name. "Our platform can scale from hundreds, to thousands of brands and millions of products, within a wide offering of sustainable-product categories. Brands have the ability to come to the site, complete forms and list their products for sale. From there, they can choose to ship direct-to-consumer, or participate in Vejii's internal fulfilment platform, Vejii Fulfilment Services."
Having earned its strong position for growth across its platform, the business is planning for further expansion of product categories and regions in 2022. To continue this momentum, the business launched a third strategic cold storage 3PL. "From our initial launch, with just one distribution center, the company now operates five 1PL and 3PL warehouses across the US and in Canada. Regionalized distribution is critical for the company's growth, which means same-day delivery in key metropolitan areas, reduced shipping costs, materials costs, and a significant impact on our carbon footprint. Speed-to-market and time-to-delivery is critical for the company's growth," says Kory.
In addition to that, Vejii is also gearing to launch a crypto-currency payment solution in the first quarter of 2022, and is exploring development a virtual marketplace catered to digital shoppers. "We anticipate continued growth within the various metaverse platforms that are gaining traction and acceptance with consumers," Darren adds.
As both co-founders have expressed, when it comes to updating the business and its capabilities, Vejii is highly innovative, and works closely with partners that share the same values. "We are proud to be a brand-partner with many cutting-edge CPG companies entering the space. The company continues to onboard brands to the platform, and has also supported international brands that are launching into North American markets. We have the benefit of seeing real-time data, and leveraging early-stage analytics to identify new market trends within the plant-based foods space and find opportunities to partner with brands leading within each category. As we are able to identify those trends we plan on expanding into new categories within plant-based foods and sustainable-living products," Kory expresses.
"We support our brand partners by providing a range of services from digital marketing via paid ad-spend, social media influencer engagement, content creation, email marketing promotion, merchandising, and all the way through to order fulfilment."
In mid-January of 2022, Vejii announced that Actual Veggies, a healthy plant-based burger brand, launched on ShopVejii.com. "Actual Veggies created its burger patties with the goal of offering a healthier alternative to traditional burgers, beyond the imitation meats and veggie burgers that Actual Veggies' founder saw in grocery aisles that he felt were either highly processed, frozen, bland or loaded with preservatives," Darren explains.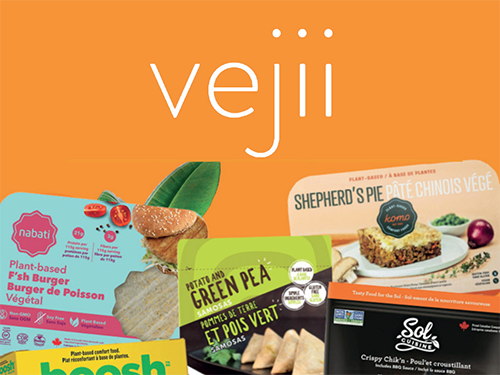 Then, a few days later, Vejii announced commencement of trading on the OTCQB market under the symbol 'VEJI'. "We launched Vejii in the US in the last year, and have developed significant US commercial operations, as well as our recent acquisitions of Vegan Essentials and VEDGEco. We view being able to trade on the OTCQB as an important aspect of developing a following with US investors.
"Above that, we have recently launched Daring Foods plant-based chicken to our platform. The company is a leading producer of alternative-chicken, driven by a strong management team, with innovative products that have been well-received by our customers," he continues to inform us.
Continued growth
Vejii has also recently launched an international brand, OmniPork, on its platform; a product originally developed by OmniFoods. OmniPork is designed to be an all-purpose, plant-based pork analogue that is both nutritionally superior and friendlier to the environment when compared with normal pork. "That being said, we have the fastest growth within the plant-based seafood category, which is why we offer a variety of leading brands including Mind Blown Plant-based Seafood Co, All Vegetarian Vegan, Sophie's Kitchen, and Good Catch," says Kory.
In order to make an operation of this scale run smoothly, the company relies on a team of experts who work tirelessly to bring together Vejii's efficient platform. "We are very grateful to have not only a hardworking and talented team of leaders, but a team that is well-aligned with the company's goals and values. We are fortunate to be in an industry that attracts both consumer and employees that are ethically aligned with our mission and vision," shares Darren.
They both then share how having a company built on a culture of dependability helped catapult Vejii's success during the pandemic, when the business initially launched. "Since the start of the Covid-19 pandemic and all the way through to today, the online grocery industry has seen a surge in business, and we anticipate this to continue. Together with our team, we developed a distribution network with a redundant inventory that mitigates risk of supply-chain issues, and allows us to ship to consumers from one or more locations," says Kory. Vejii's regionalized distribution platform will continue to ensure that its customers can receive prompt delivery, whatever their choice from the company's extensive catalogue may be.
In their concluding thoughts, both Darren and Kory reflect on the year ahead, and how the business is looking forward to launching new product categories like sustainable fashion, while expanding its same-day and next-day service into new key geographies. "We're also focused on refining operational synergies between our retail D2C platforms, and our D2C wholesale platform. Our goal is to expand Vejii to become an international recognized company, associated with consumers as the largest sustainable-shopping marketplace," Kory concludes.
www.shopvejii.com