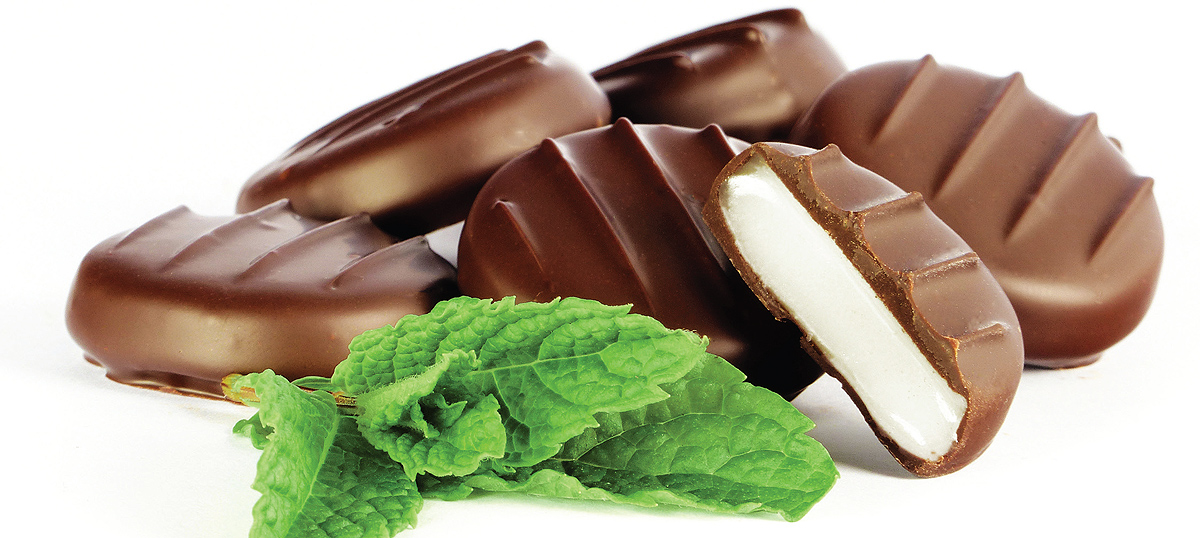 The Whitakers and the Chocolate Factory
Developed by five generations of the Whitakers' family, Whitakers Chocolates is the UK's largest distributor of personalised chocolates, supplying its products to some of the finest hotels, restaurants, and cruise ships in the world
Every time we get to write about a company, which has evolved from very humble beginnings to a true global firm over the course of a considerable period of time, we feel as if we are lifting the veil
of history to catch a glimpse of the episodes that have, more or less, defined the landscape of modern industry. As the Victorian era in England was nearing its end, in 1889, John and Rebecca Whitaker opened a grocery shop in a small village in North Yorkshire, called Cross Hills, helped by their children Reg and Ida. Several years later, it was Ida, who persuaded her father to change the grocer's shop into a baker's and confectioner's, and in 1903, she began making chocolates, thus writing the first chapter of Whitakers Chocolates' story of a respected chocolatier home and abroad.
In 1926, the Whitakers' shop was moved to its present location in Skipton and after World War II, Reg's wife – Claire, continued running the family shop, also overseeing the development of a chocolate factory on the site of the old bakery in Skipton, which formed Whitakers Chocolates Limited in 1961. Three years later, she and her son John, who is still the company's Chairman, resolved to take initial steps towards the automation of the chocolate manufacturing process. This led to the development of a mint-flavoured product, which is today exported to over 25 countries and served with coffee in thousands of outlets in the UK.
Personalised options
1988 proved another milestone year for Whitakers Chocolates. It was then that the business' foil-wrapped products were introduced. Thirty years on, more than 50 per cent of the company's products are foiled, primarily crèmes, crisps, truffles, and Neapolitans. Fast forward to present times, Whitakers Chocolates is now a fifth-generation, family-run business, with John's son – William, a Managing Director, and his grandson – Rob, a digital marketing manager aiming at the further popularisation of the brand by virtue of the immense potential social media possesses.
That the company has come a long way since its establishment, becomes obvious when you behold its 30,000 square feet manufacturing facility in Skipton – quite an expansion, when compared with the back of the small shop in Cross Hills where the family venture began. Whitakers Chocolates employs 110 full-time and 40 seasonal staff, who take care of the production of more than ten million chocolates every week. The wide variety of processes that take place in the factory includes chocolate enrobing, depositing, wafer thin layering, fudge manufacturing, high-speed foil wrapping, foil and band wrapping, and flow wrapping. In addition, Whitakers Chocolates prints all of its own foil-blocked chocolate wrappers, and the most recent development in the business' manufacturing capabilities is the application of coloured food transfers to chocolates, as well as chocolate spraying to certain products.
Relying on state-of-the-art machinery in its high-speed foil and band department, Whitakers Chocolates can produce up to 90,000 pieces per hour, which means that it can achieve a quick turnaround for its Personalised Chocolate Neapolitans – one of the business' key offerings that enables clients to communicate a powerful message to their own customers by having their logo on a high-quality chocolate wrapper hiding a delicious chocolate square within itself.
But before the piece of chocolate can be presented to the end consumer folded in its attractive wrapper, it first needs to be processed in Whitakers Chocolates' production facility, undergoing a series of procedures. The chocolate-making technology has inevitably changed over the years, and now the process is almost fully automated for the different types of chocolates that need to be produced. Whitakers Chocolates' manufacturing team has specialised in a wide range of techniques, such as chocolate enrobing – the process of coating a pre-made centre by passing it through a curtain of liquid chocolate; and chocolate moulding – the filling of moulds with a number of different chocolates and infusions, after which they are cooled and wrapped.
Exemplary facilities
Complementing the manufacturing facility is a separate site that houses Whitakers Chocolates' storage, warehousing, and distribution facilities, specially developed to store the chocolate in a temperature-controlled environment. The storage facility has the capacity to hold approximately 100 tonnes of chocolate, and the 20,000 square feet warehouse houses all finished goods and packaging in separate areas. It is from this site that the products can be dispatched in full container loads, single pallets, or single cases.
Since the Personalised Chocolates range plays a significant role in Whitakers Chocolates' growth, the company launched brand new full-colour personalised chocolate bars and boxes in March 2018, to enrich its proposition in this segment of the business. The ColourBar can be customised with a bespoke chocolate bar wrapper and is currently available only in milk chocolate with a silver foil, with more flavours and colours on their way. The second new product – The ColourBox, is a bespoke chocolate box printed on a professional digital press with a choice of lamination finishes. Inside each box, there are four truffles made from luxurious milk, white, and dark chocolate.
Crisps and creams
Among the other Whitakers Chocolates trademark products are the traditional dark chocolate mint wafers, which combine 55 per cent dark chocolate with mint crisp inclusions to create a taste that has become synonymous with the company. The brand's dark chocolate fondant creams are another popular category, and these come in flavours as diverse as coffee, orange, mint, lime, raspberry, strawberry, and others, to tantalise your palate.
Growing into the UK's largest distributor of personalised chocolates has certainly helped Whitakers Chocolates make a name for itself abroad, too. The company exports chocolate to European countries, such as Austria, Denmark, France, Germany, and Spain, as well as to customers hailing from Canada, India, and Hong Kong. It has long been the normal practice for the business to export its chocolates in bulk, usually in one or two kilos catering packs, however, there has been a recent shift towards the development of a more bespoke offering for international customers, which is expected to diversify and stabilise Whitakers Chocolates' proposition further.
The transformation of the business into a globally recognised brand has not affected the traditional family values Whitakers Chocolates has upheld in the past 129 years. Visionary management teams have taken care of the company's development with unflinching consistency and determination for over a century, just like a family member would be treated. Looking at the most recent highlights for the organisation, it continues to clearly demonstrate its commitment to stay firmly on the path to even greater success. The Whitakers story continues!