There is a Mexican proverb that goes 'Barriga llena, corazón contento', which translates to 'full stomach, happy heart'. This is what you can expect when you visit a restaurant under Ramirez Hospitality Group's umbrella. The family that owns the business believes in the vision of Jose Ramirez, who brought to life his version of the American dream.
This year, the business celebrates 20 years of that vision. "We have the option for our team to work short-term of course, but Ramirez Hospitality Group really wants to bring out the long-term, the longevity, to make this industry one in which careers are established," begins Daniel Ramirez. "The restaurant industry can be incredibly rewarding; we have had so many great employees work with us for nearly 17 years," he says. For him and his brother, Luis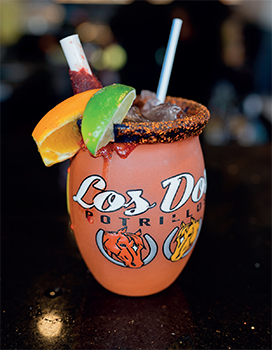 Ramirez, who are Co-CEO's, the essence of the Ramirez Hospitality Group rests in providing the tools for its employees to open their own restaurant or kickstart their own career in the hospitality industry. "We want to be able to bless them, and let them be the best version of themselves, not only with us, but wherever they want to go personally and professionally," says Luis.
The two wanted to recreate the feeling of experiencing their father, Jose Ramirez' hometown. Jose worked as a server at Las Palmas, working 60 to 70 hours per week, eventually becoming the Server Manager. Jose saved up enough money to open the first Los Dos Potrillos location in Centennial in 2002, and, having invested everything he had into his restaurant, Jose told the first customers of Los Dos that if they didn't like the food, he would buy it for them.
Now, with four locations in Centennial, Littleton, Highlands Ranch, Parker, and a fifth on the way, Los Dos Potrillos provides customers in the South Metro area with traditional Mexican food, while maintaining a family-friendly experience thanks to years of hard work by the Ramirez family.
"One night in Mexico, that is what customers can expect from a visit to one of the Ramirez Hospitality Group's locations. Each one is built on the vision of letting our customers visit Mexico, and offering them the same food we knew as kids. We have a little bit of everything. When you come in, you are going to hear some of the most famous singers from Mexico; the margaritas, the atmosphere, the energy is fun and electric," expresses Luis.
Daniel takes Luis' thoughts one step further, saying: "Walking into any one of our concepts is magical. The moment you walk through those doors, you are welcomed home, because we have created a space of community and family, just like the one that we grew up with."
Future opportunities
We then ask the brothers to share more about the specialty dishes that the business is known for, and the options are endless. "Our number one seller right now is our Carnitas. We make these in a big traditional copper Mexican pot. The chef starts at five in the morning, and it takes about seven hours to make. We also have approximately 13 homemade salsas, and once all those flavors are combined, it is truly something special. Our food is uniquely tasty, and that's what keeps customers coming back."
Then, as we hear from Daniel, there is also the company's renowned green chili. "This is where the Colorado taste comes in. Instead of a flour base, we use a corn starch base, and some other spices I cannot say but you can put that on anything. We put it in burritos, we eat it with a spoon or, in a bowl with a tortilla, and it is home made every single day. We have tortilla makers who produce the best tortillas from scratch every day," he says.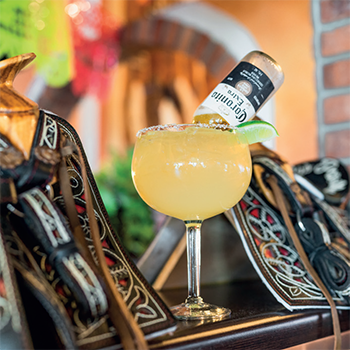 With a fantastic concept ready to grow, Daniel and Luis are excited about the opportunities that lie ahead, especially the new concept that is set to take off in November 2022. "We have the opportunity to purchase our buildings now, which will give us a little leeway, and serve as an excellent asset when it comes time to opening new locations, like the one in November. We are excited about this concept, Los Dos Potrillos Cocina y Cantina. We have taken the best 50 items from all our restaurants, and those are the items that are going to be on the menu.
Maintaining family values
"In addition to that, we are going to introduce a pickup window, which has come as a result of the pandemic. People don't like going into the restaurant so they would rather collect their order. We really want to expand this operation across the business, then move it into more locations across the US, and eventually maybe one day head over to the UK," shares Daniel.
The brothers are excited about where the business is heading, and with goals to have over 200 locations of their new fast casual concept, they want to continue instilling the same values their father raised them on. "Our employees continue to be the best versions of themselves, and because of that, we love what we do and from my perspective, there is no other job I would like to do. I have the best partner in the world with my brother and despite the obstacles that we've faced, we always come back stronger and better than ever and we keep that relationship well."
As young, Hispanic entrepreneurs, the Ramirez brothers are proud to represent their family as first-generation Americans. Therefore, both of them are determined to fulfil their father's vision of becoming a restaurateur. "Our dad wanted to open one restaurant, and we got to open two, and now we are about to have more than six and it is truly something special we have been able to do," Daniel concludes.
www.ramirezhg.com