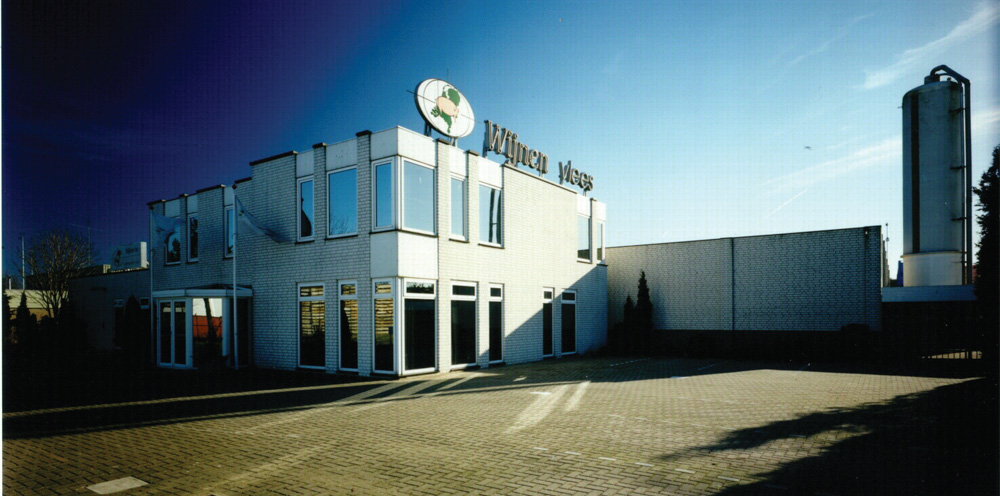 Elite meat
Wijnen Meat has recently invested in a new vacuum machine for its bacon department to boost production, despite the ongoing financial crisis
Wijnen Meat is a Netherlands-based supplier of high quality meat products, headquartered in Oss, in the South of the country. Founded in 1978, the company is responsible for producing about 600 tonnes of bacon, pork and chicken fillets every week, 80 per cent of which is exported around the globe. More than half of this goes to the UK, where Wijnen Meat is one of the major leading suppliers of pork products, and the remainder is exported to places such as Germany, Greece, France and, in the Far East, South Korea, Singapore and Thailand.
The company's pork product range encompasses pork middles, tenderloins, underlay skin, soft bones, belly deli, belly strips, trimmings and fat – with the exception of back fat, which it uses to produce its own bacon. All of this is delivered fresh or frozen, both to wholesalers and retailers in either single units or bulk, and it can offer collars and shoulders upon request. It also supplies 3 mm desinewed minced pork, of which it was the first company to do so via a Baader filleting machine, using only ribs and collarbones.
Wijnen Meat is renowned for its poultry as well – a selection comprised mainly of chicken fillets that are exported predominantly to Greece and the UK. The meat used here is sourced from Halal certified slaughterhouses in Brazil, and is tumbled to produce fillets with up to 90 per cent meat content. This is then supplied to hotels, restaurants and catering companies around the globe.


Managing director of Wijnen Meat, Jacky Wijnen, discusses some of the company's key strengths: "We have spent the past 25 years building up an excellent reputation in the global market. We have a lot of regular weekly customers who trust in our high standards and excellent prices. We offer quality products every week and this is a very important part of our philosophy – as our slogan says, 'first quality, quality first!'"
Such is the quality of Wijnen Meat's products that in 1995 it became the second company in the Netherlands to achieve Hazard Analysis Critical Control Points (HACCP) accreditation. It also has government approval under establishment number 189 for all European countries, as well as Russia, the US, South Africa, Japan and Korea. All of the company's manufacturing processes are audited and certified as IKB-worthy and, on behalf of its German customers, it has also obtained QS-certification.
The company is looking to further expand its operations where possible, as Jacky explains: "We are always looking for new export business, and we try to sell our pork products to the countries which pay the best prices. We are also looking towards increasing our presence in Russia, and there are other areas of potential interest, particularly in growing markets, like China, where we want to get a foothold."
In order to fulfil its ambitions for expansion, Wijnen Meat is always in the process of making any improvements where necessary, in order to further improve the overall efficiency of the company. Jacky elaborates: "Last year we built a new hall at our main site for the cleaning of our plastic crates and we also just bought an expensive new vacuum machine for our bacon department. Both of these investments were necessary, and we are very happy with them. This will form the basis of a period of investment where we look to purchase a few other advanced pieces of machinery in the coming years – depending on our profits, of course, in these difficult times."
With regards to the ongoing financial crisis, Wijnen Meat has certainly seen some impact, although the company is still in a positive position. Jacky describes the current situation: "The first half of this year was quite steady, although in the last few months or so there has been a change, as the market has become more difficult to predict. The main area that we are seeing the effects is in our UK export, as the recession has hit this area hard. If the downturn continues, the coming times will certainly be difficult too. Next year is very important to us, survival through the crisis will spell significant margins again."
As long as the company continues to prosper, the future brings with it many positive prospects, as Jacky concludes: "Our aim, once the crisis abates, will be to increase both our chicken export and our overall export volumes, and we target a 60 million euro turnover within the next five years. As it stands, we have the facilities to increase production by 50 per cent, although we only want to do this when we know that the demand is there from our valued customers."