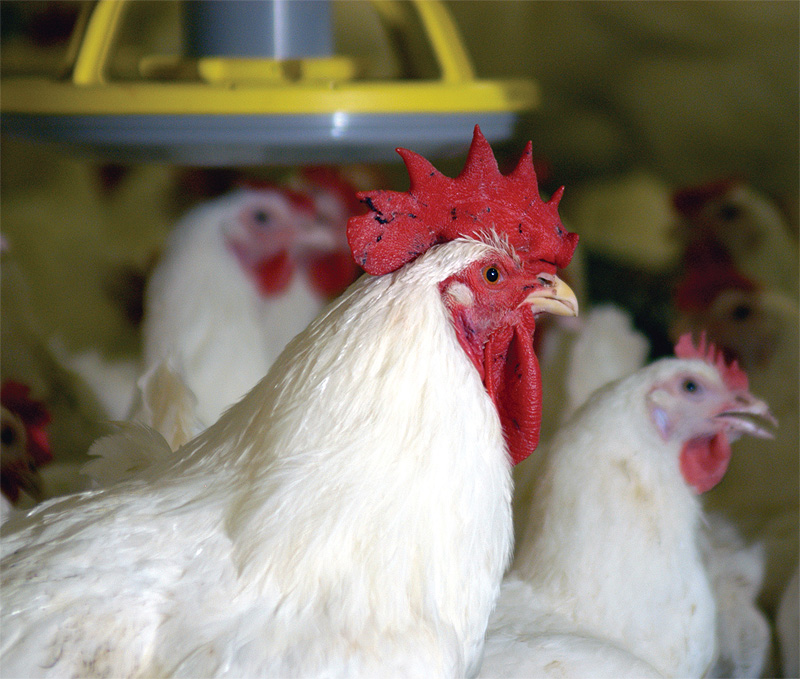 Hatching results
Wimex plans to continue expanding its production volumes as well as its export markets
Wimex was founded in 1985 and since then it has enjoyed a steady increase in production and is today one of the main producers for broiler hatching eggs in Europe. Equipped with some of the latest technologies, Wimex is able to produce a significant 270 million hatching eggs a year on 70 different farms throughout Germany. Some of these eggs are transported to the newly renovated Wimex hatchery, producing one million chicks per week for both the export and domestic markets. Wimex exports to more than 40 countries worldwide including the Middle East and Africa.


In 1991, Wimex made the decision to move into the arable farming business, which has proven to be a successful step for the company. Its first mill was built in 1994 and in 2000, to keep up with the increased production demands, the company built its second mill where it produces most of its raw materials from its 7000-hectare farms. Having complete control over the whole production cycle from hatching eggs and day-old chicks right through to the entire feed production in its very own facilities, ensures that Wimex retains its ideal position of delivering high levels of quality and performance for successful long-term business relationships.
Making up part of Wimex' operations is its daughter company, Cobb Germany. Founded in 1998, its aim is to produce Cobb parent stock for the German and European markets from its own Cobb grandparents. 2005 marked an important milestone for Cobb Germany when it took on the sales in more than 20 countries in eastern and central Europe. Despite the economic crisis, it has been on a steady growth curve in terms of increasing production volumes for its direct sales through all its locations. Cobb Germany prides itself in its staff that boasts unparalleled technical knowledge and veterinary specialism to help customers achieve the best economic results from the world's most popular broiler breeder.
In July 2010, a 15-strong Russian delegation involved in the EU's Balthazar Project visited Wimex to learn about its biogas expertise in processing poultry litter. The major target of the project is safeguarding the Baltic Sea from pollution. Dr Dietrich Schulz, from the German federal department for environment, invited the group of directors and state delegates to Wimex to provide an exchange between the Russian and German agricultural companies considering the options for further usage of litter and manure. "Entrepreneurs are more easily convinced by other entrepreneurs than by authorities," he explained. They visited the biogas plant of the Wimex Group near Leipzig, the world's first biogas plant able to process organic material around 70 per cent in litter. During the visit to a parent stock farm on the former soviet military airbase in Köthen, discussions centred on whether the biogas plant could be a model for plants in Russia.
At the end of last year, Cobb Germany took the opportunity to discuss management methods for its prestigious broiler, the Cobb 500, during an Agrofert seminar in Prostejov, near Olomouc, Czech Republic. Matthew Wilson, Cobb's global broiler specialist, explained the potential for saving feed costs, whilst improving profitability at the same time: "The best results with the Cobb 500 are achieved using a lower nutrient density feed, bringing benefits to both growers and integrated producers."
James Truscott, director of Cobb Germany, and Lubor Skalka, market manager for the Czech Republic and Slovakia division, were joined by Wimex broiler specialist, Hagen Müller, for the event, analysing detailed management of the Cobb 500 – the world's most popular broiler. It brought together specialists and growers with farms ranging from 100,000 to 650,000 broilers from the Czech Republic and Slovakia.
"The seminar was a perfect time to exchange know-how on turning low value feed protein into high value meat — an advantage for the modern industry across central Europe," said James. Lubor and Hagen, who spend a considerable amount of time consulting Czech broiler growers, agreed that the Cobb 500 is becoming more and more popular with them, gaining from further improved welfare traits and lower production costs.
Wimex is perfectly positioned to take advantage of the opportunities present within the market today, and along with Cobb Germany, it plans to expand its production volumes as well as export markets.