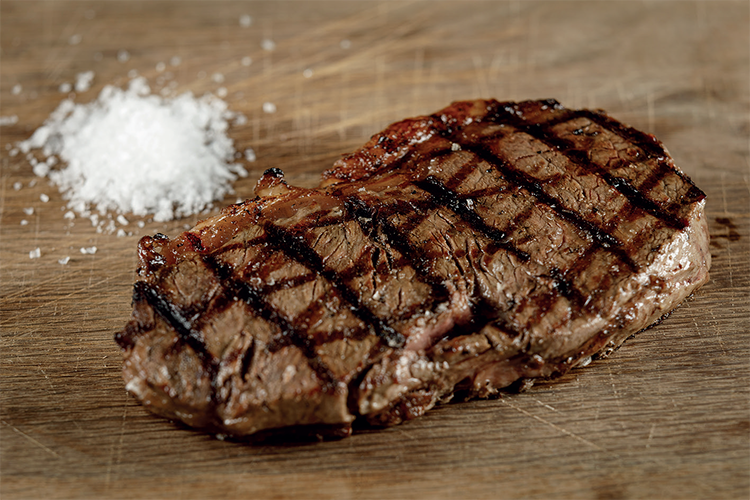 It is the third time the Danish firm has lifted the supreme world champion title at the annual event, having triumphed in 2018 and 2019. The company also collected gongs in the World's Best Sirloin and World's Best Grass-Fed categories.
The winners of the competition, held at Dublin's FIRE Steakhouse & Bar in association with official host partner Bord Bia, and official supplier Synergy Grill Technology, were announced on 10 November.
JN Meat international's winning cut, from a 16-month-old heifer fed between 300-500 grams of chocolate daily, was praised by judges for its 'very sweet and tender taste'.
"This sirloin was unlike any you've tasted before," Ioannis Grammenos, chair of the 50-strong panel of independent judges, and executive chef at the multi-award-winning Heliot Steak House in London, said.
"Unique and evenly distributed marbling throughout the meat meant it melted in your mouth but still retained some bite to it.
"Incredibly tender, juicy and flavorsome, this steaks' delicious and long-lasting taste lingered in the mouth, making you want to eat more and more of it. A well-deserved and worthy winner."
Other champions named in the 2021 World Steak Challenge, included Australia's Jack's Creek which won World's Best Fillet for its 100% pure-bred and grain-fed Wagyu, as well as World's Best Rib-Eye and World's Best Grain-Fed for its Wagyu/Angus cross.
www.worldsteakchallenge.com