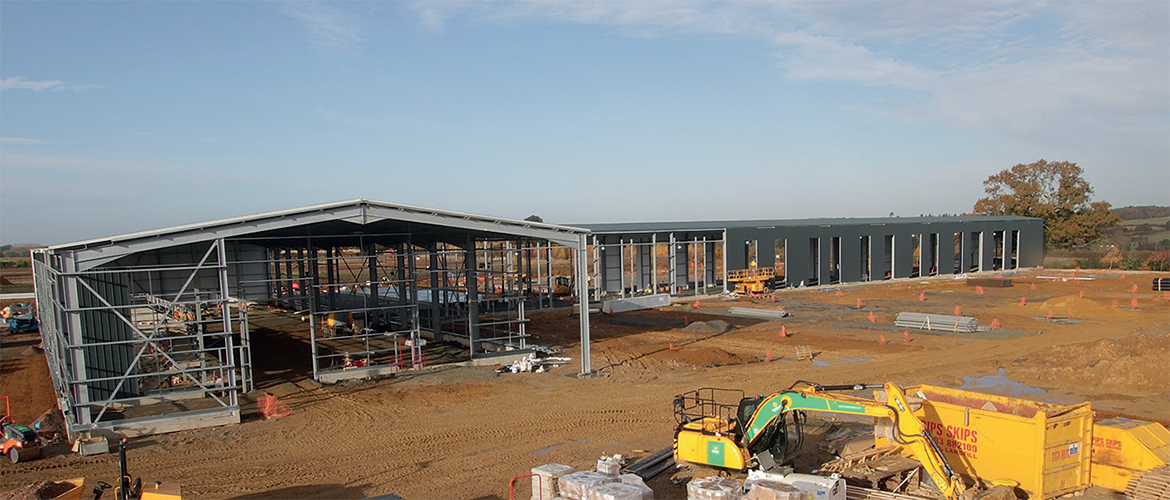 World's biggest vertical farm
Works are now well underway with Clegg Food Projects, appointed this summer as principal contractor, overseeing the development of a 25,000 sq m growing space that will complement Fischer Farms' existing vertical farm operation in Lichfield, Staffordshire. The new £25m Norfolk-based facility aims to be the largest site in the world when it opens in 2022.
Commenting on the project, Oliver Jenkins, business development manager at Clegg Food Projects, said: "Vertical farming has long been a solution for supplying fresh produce in a controlled growing environment all year round. There are many benefits including better crop yields, less water usage and reduced food miles and that generally they can be built in most places including inner city locations.
"This is quite literally a 'growing sector' and I'm sure we will see more of these farms being built all over the country."
Tristan Fischer, CEO of Fischer Farms and green energy expert, added: "Vertical farming enables us to be much more productive using less space. We can grow the same amount of food in our four-acre building that would usually take 1,000 acres of conventional British farmland. We will do it without using pesticides, herbicides, or insecticides.
"Clegg Food Projects is playing a major role in delivering this revolutionary farming project. Once complete we will supply six-and-a-half tonnes of leafy salad, herbs and other fresh produce to the UK market every day."
www.cleggfoodprojects.co.uk