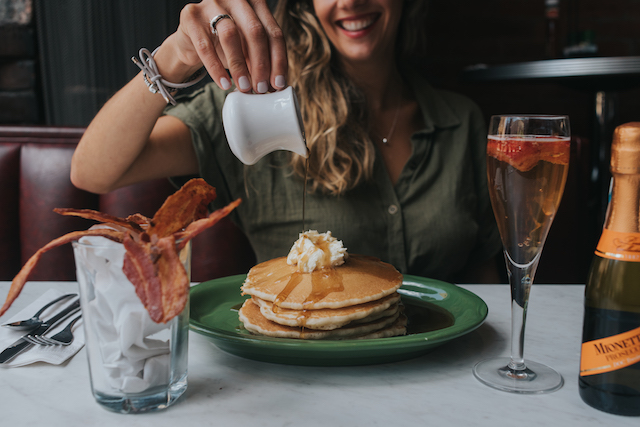 Yours Truly thrives by serving freshly made food and updating its service options.
When guests dine at a Yours Truly Restaurant, they can be confident that the menu will satisfy their distinctive palates. Not only do its locations serve breakfast, lunch and dinner, it reaches the spectrum with its food.
For example, "We make super healthy things that come from local suppliers," Chairman Larry Shibley says. "We also make super indulgent foods."
Chagrin Falls, Ohio-based Yours Truly also makes it all from scratch. "Most of what comes through our doors is raw materials," he says, adding that the restaurants only start preparing meals once they are ordered. "We're a unique concept."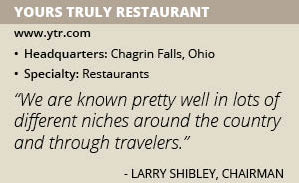 Shibley and his siblings – Art, Darlene and Jeffrey – opened their first restaurant in Beachwood, Ohio, in 1981. Since then, Yours Truly has grown to operate nine restaurants with number 10 on the drawing board, in northeastern Ohio.
Although the company is modestly sized compared to some competitors, "We are known pretty well in lots of different niches around the country and through travelers," he says, adding that Yours Truly has a reputation for treating customers suppliers and associates well.
Not only does the company take care of its employees, they are "encouraged to have a work/life balance," he says, noting that this has led to many generations of families to work for Yours Truly.
In some cases, employees met as they worked for Yours Truly and had children that have joined the company. In its Chagrin Falls location, "The opener/server is the mom and the bartender is the daughter," Shibley says.
Making it Easy
Yours Truly is currently growing and updating its locations, Shibley says. The company recently opened a new restaurant and is remodeling two others, including its restaurant in Chagrin Falls. "It's our highest volume location," he says.
This has been challenging for the company, particularly when it comes to staffing. "But because we have a strong reputation and a desirable place to work, we get through it," he asserts, noting that it has been easier to expand under current government policies.
"The red tape seems to be slipping away, because of the Trump administration's willingness to streamline," Shibley says. "A lot of local governments have realized that helping local business helps their bottom line. In previous decades, there was a government vs. business attitude which we don't feel right now."
Embracing Change
Yours Truly also focuses on staying up-to-date and embracing new concepts, Shibley says. The company is currently implementing online reservation and purchasing systems, as well as a Yours Truly app that guests can use to place take-out orders.
Some locations will feature a pick-up window where customers can pick up their orders, while other locations will have dual drive-thru parking spaces for fast pick up. "By clicking on the app, the restaurant will know you're out there and bring it out to you," he says.
The company also is implementing its "Bag and Dine" program where guests can order food to go, but dine in the restaurant if seating is available. "You can add an alcoholic beverage and an additional item, and it'll be taken care of by a server," Shibley says.
He notes that these initiatives help Yours Truly compete with fast-casual restaurants, as well as appeal to millennial dinners. "Catering also has become a huge part of what we do," he adds.
The restaurants are also making changes so they can host private parties. "As we redo and open new locations, we try to designate an area that may be used as an area for dining during busy times," he says.
Tremendous Growth
Shibley sees more growth ahead for Yours Truly, which will continue adding locations and renovate existing ones. "I also see same store sales growth, based on the expansion of catering and full alcohol services," he predicts.
Its Chagrin Falls location, he notes, recently added two full bars. "As we open new stores, the ones that have full bar service are being tagged as 'Yours Truly Kitchen and Bar,'" he says. "As that concept expands to other locations, we see tremendous growth."