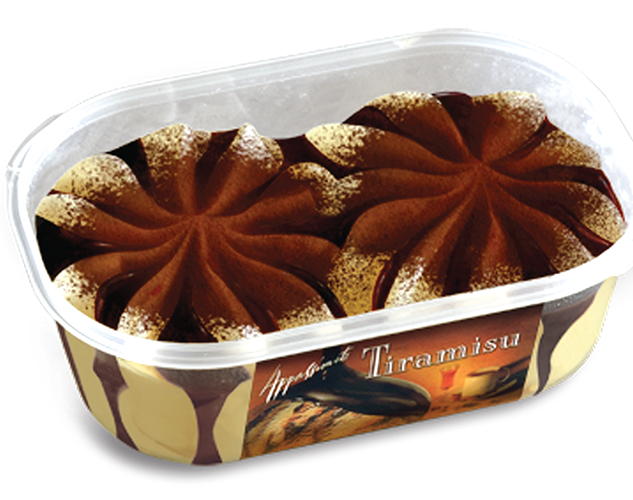 Cream of the crop
With a market share of approximately 20 per cent, YSCO is one of the leaders in the European private label ice-cream market
Offering a complete range of ice-cream products for retail and foodservice customers across Europe, YSCO is a Belgian-based private-label specialist, producing over 700 products. Founded in 1949 the manufacturer has become a leading industry name by emphasising the importance of quality, creativity and automation, while investing significantly in the development of new ice creams.
Based in Belgium and France, YSCO's two facilities offer a combined manufacturing capacity of 200 million litres, through 28 fully automated production lines. Export comprises over 90 per cent of the company's business, with the large French market the reason for the establishment of a facility there.
Introducing YSCO, sales director, Henk Casteele begins: "Basically, we are an ice cream company that specialises in offering private label products to the major European retailers, including Morrisons, Sainsbury's, Carrefour and Albert Heijn. From our two sites, we deliver to every country within the European Union, while we also supply to countries as far away as Australia."
Explaining how the company stands out from the competition, Henk continues: "Firstly I think we are chosen because of our cost leadership. The private label market is very price-competitive, so we try to be as lean as possible to pass our benefits on to our customers. In this market you also have to be able to deliver a good service to the retailer, ensuring that they are suitably stocked during high season. We are very flexible and understand that ice cream is a very seasonal product, with 60 per cent of our turnover received in the months of May, June and July."
Understanding the needs of its customers is one of YSCO's key strengths, and its experienced R&D department develops new products in close consultation with clients. Each year signals a significant amount of investment, as the company looks to innovate and follow the latest trends within the market.
Henk comments: "As a private label business we have originated from copying whatever Unilever or Nestle bring into the market, however over the last five years we have been increasingly releasing products at the same time as the 'A' brand, or in some cases even before they launch theirs."
With private label products comprising 85 per cent of the company's business, the focus of its innovation is also predominantly in this area, rather than on YSCO's own products. Henk continues: "Although our R&D is based on customer desires, we do also go to them with new products to choose from, for instance, last year we developed approximately 400 new products, of which 167 became reality. In total we launched roughly 180, with innovation varying from a basic novelty, such as new packaging, through to a completely new product.
"We are continuously launching new products, with this year's big novelty coming from adding value to cones. Traditionally the basic drumstick cone is vanilla with chocolate, but we are creating a range of added value varieties with dulce del leche and cappuccino flavours the big news in the market. This trendy, upmarket aspect of the private-label market has been a major growth area over the last few years, and is set to continue with innovations such as tubs of tiramisu flavour ice cream."
An important aspect of advertising YSCO's many product innovations is industry exhibitions, and Henk explains that the company can regularly be seen at trade fairs: "They provide us with the opportunity to showcase our innovations and new products, offering a very good way to see as many buyers as possible in a short period.
"We recently attended an exhibition in Lyon through Frigecreme, our French food service business that specialises in catering for restaurants. It is something that we attend every other year because it is the main event for French caterers and restaurants. This is quite a small business for us though, with private label fairs such as PLMA in Amsterdam, the major exhibitions that we attend."
Through these fairs, YSCO's product developments have been recognised with a number of recent awards. "Last year we were awarded best innovative product at the PLMA event because of our luxury magnum-type ice creams," comments Henk.
"Generally we don't look for this recognition though, because as a privatelabel we focus on ensuring customer satisfaction rather than entering competitions. We are much more concerned with providing our customers with the right service and the right products."
Meeting customer demands is integral to the success of any business, but when competition is strong, as with the privatelabel ice cream industry, it makes this focus even more crucial. Describing the current state of the market, Henk says: "We are in a very competitive industry, which is currently in the process of consolidation, with some factories too small to be able to be price competitive in the retail markets. However, with some 'A' brands losing market share to privatelabels, we are seeing an increase in the levels of demand.
"As an industry we are in the bottom of a crisis, with prices currently at a record low. The raw material prices are actually going up, so it is important for us to capitalise on our economies of scale by creating enough power to withstand retail pressure, because at the moment the real power is with the retail customers."
Expanding on YSCO's plans for the future, Henk continues: "I think we have a level of scale that provides us with a good chance of growing into a very profitable business. Over the next two to five years, I expect some of the competition to experience great difficulties, however we intend to expand and grow together with our customers, and are setting ourselves a target of ten per cent growth per year. If you look back over our history this has been the average growth, as we have developed from a production of 40 million litres in 1985, to 165 million litres today."
In a competitive industry, this target of ten per cent continual growth is quite ambitious, and Henk explains that further investment will be required as the company looks to expand its business: "With our home market saturated we are primarily focusing on Europe. I do not expect us to move into new countries because we already serve most of the areas that consume ice cream. However, any structural growth really depends on our customers, because the private label market is still expanding and we are winning new contracts."
At the heart of YSCO's ability to continue to win business is its philosophy that is based on creativity, automation, flexibility and service, and quality and hygiene. Summarising what he sees as integral to the company's success, Henk concludes: "A key reason was our move to work in the private-label business, which, in 1985 was a very early stage to take this decision.
"Another reason is because we are based in Belgium, with employees who have an
aptitude for exporting and an ability to speak several languages. This allows us to adapt very easily to what a market demands, because we can quickly understand its needs and ensure that our service matches these."
Complimented by a strong focus on research and development, this ability to adapt to meet the demands of its customers is an important part of YSCO's development into one of the leading European private-label ice cream manufacturers. As it continues to grow in size, its ability to influence the market is also set to increase, and with a clear strategy for the future, the company's ice creams are set to continue filling freezers across Europe.