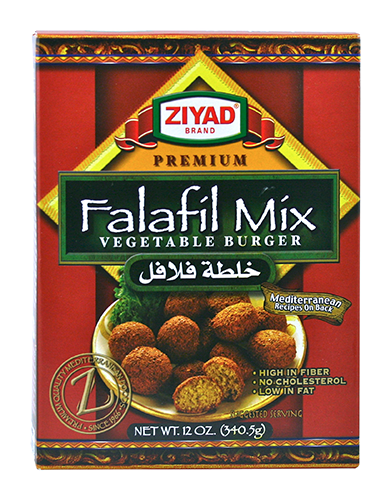 Ziyad Brothers Importing focuses on leading the Mediterranean market through quality products and brand education.
Ziyad Brothers Importing has positioned itself over the past 50 years to be the market leader in Mediterranean food products, which it expects will be the next category to take off in grocery stores nationwide. "The Mediterranean category reminds me of other trends I've seen going back 30 or 40 years," Vice President of Sales Mark Smith says. "Indian food was a niche and now you see a section in stores. The latest surge was Mexican and Mediterranean is the next good thing."
Brothers Ahmad and Ibrahim Ziyad founded the Cicero, Ill.-based company in 1966, and at the time it was known as Syrian Bakery & Grocery Inc. The company operated a small retail outlet on the south side of Chicago, specializing in hard-to-find Middle Eastern food products. The company says it began the first pita bread bakery in Chicago catering to the local Middle Eastern ethnic community.
A decade later, the Ziyad brothers purchased their first 30,000-square-foot warehouse and Ziyad Brothers Importing was born. The company serviced most retail chains in Chicago and surrounding cities, including Jewel and Dominick's, as well as the city's ethnic markets. "Ziyad Brother's Western Avenue facility played a great role in the growth of the company's expansion into distribution," the company notes. "It allowed ZBI to import larger quantities and greater varieties of products from many countries."
Today, Ziyad Brothers Importing distributes to 46 states and six countries, and imports and distributes more than 1,200 items. In addition to its headquarters, the company also operates a warehouse on the East Coast and is actively pursuing locations in California for a third, 200,000-square-foot facility.
Exclusive Rights
Ziyad Brothers Importing has the exclusive rights to import 22 brands, including Puck Danish cheese products, Regal Picon and Kiri French cheeses, Vimto Cordials and sparkling drinks from England, Al Ghazal vegetable ghees from Jordan and Ghandour products from Lebanon. It carries a full line of halal meat products and owns 10 brands that it produces internally.
"Our competition is focused primarily on regional, small ethnic stores," Smith notes. "We are national and not only do we have a healthy small ethnic store business, we also have a healthy mainstream grocery store business. We are the only Mediterranean foods importer that has national distribution."
The company has built its reputation up over the years to exclude vendors that do not give it distribution exclusivity. "If someone comes in and will only give us the Midwest and not the coasts, we say no thank you," Smith explains. "We had to part company with some vendors over this, and at first it wasn't an easy sell. What we found is that if we have no control over the channels we are doing business in a lot of bad things happen and we can't really be a good steward if there is another distributor that has access to the brand."
All of Ziyad Brothers Importing's growth has been organic through building its own brands and being approached by producers. "The brands that we distribute have quite literally come to us," Smith attests. "We don't recruit brands and it has not been our approach to take brands from the competition. Morally we don't think it's the right thing to do."
The company will also only consider top-tier brands because it does not want to be known as a house for lower-tiered brands. "We focus on the highest quality," Smith adds.
Mainstreaming Products
Many consumers are "getting their feet wet" with Mediterranean products, Smith says. Take hummus, for example. Twelve years ago it was such a small category that its sales were not measured. "Today, hummus does $650 million at retail sales," he adds. "They know what hummus is now and there are quite a few products that have that kind of potential."
Ziyad Brothers Importing goes to great lengths to educate its customers and consumers. The company develops planograms for as little as one or two shelves because most mainstream retailers are not willing to give a four- or eight-foot shelf until the product sells. The company also offers retailers a smaller case pack than it would an ethnic store because of shelf space limitations.
"It's not an easy go and it's not fast," Smith adds. "We demo products to get consumers to try them and advertise a good bit. There is a recipe section that we offer on the website, trying to educate and steer consumers towards trying the products that will motivate some repeat patronage, and then the ultimate goal is to get usage."
In addition to education, packaging plays a big role in making the product more approachable to consumers. Ziyad's Wild Garden hummus looks like a jar of salsa and the package spelled out "dip." "With hummus, no one says dip and we did by design so consumers would know it was a dip," Smith says. "Now we are at the point where enough people know and it will be removed in our next round of packaging."
A healthy eating lifestyle is the main focus for many consumers today, but if the product does not taste good they won't be back to buy it again. "A vast majority of our products are vegetarian and virtually all of them have unique flavors the American palate hasn't been exposed to, and that's exciting for us," Smith says. "The reality is, consumer behavior shows that if it doesn't taste good they won't eat it."
Because of this, Ziyad Brothers Importing is continuously researching and talking to consumers to find out their likes and dislikes before launching new products. The company recently debuted six new items at the Winter Fancy Food Show in San Francisco, including three quick marinades and three heat-and-serve pilafs.
"There are quite a few other things like that where we can use the Wild Garden brand to go after mainstream customers," Smith says. "We are a new products-driven company so we are always innovating and coming out with new products. We are the market leader, unquestionably. There is not another totally national distributor of authentic Mediterranean products."
Ziyad Brothers Importing
www.ziyad.com
Headquarters: Cicero, Ill.
Employees: 60
Specialty: Mediterranean food
Mark Smith, vice president of sales: "We are the only Mediterranean foods importer that has national distribution."