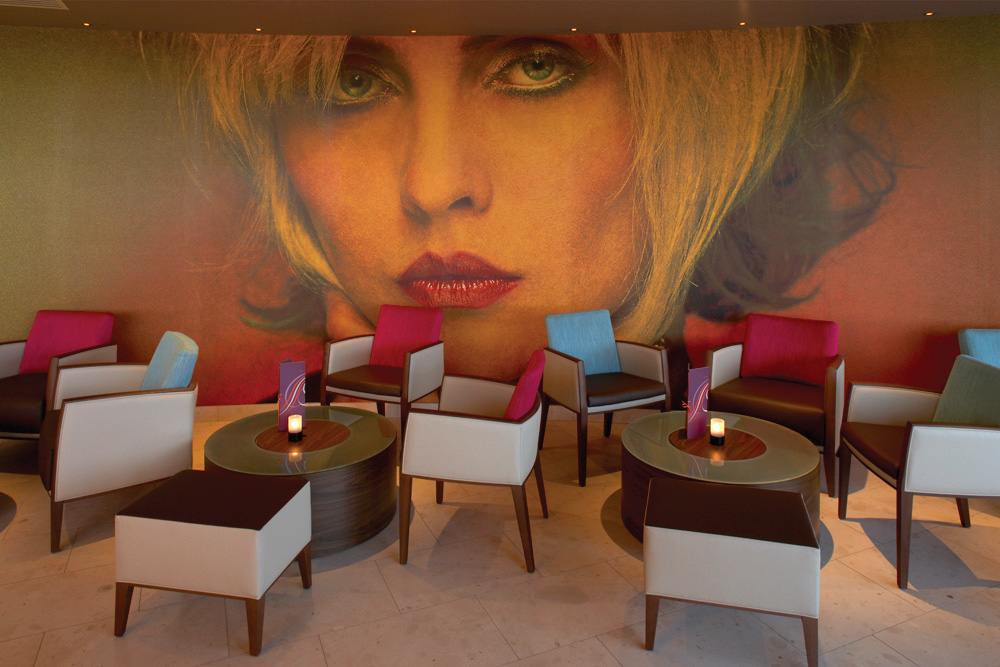 Home from home
The foundations of each ABode Hotel are built on quality
When Food Chain's sister magazine Venture spoke to Nick Halliday, MD of ABode Hotels in 2009, he highlighted some exciting developments that were underway. In order to find out how these plans are progressing, Food Chain recently caught up with him.


"One of the most important events of 2010 has been the opening of the ABode Chester, the modern flagship of the ABode group," he begins. "This was launched in April 2010, and is not only the largest property within the ABode portfolio, but also the first new build project for the company." He continues with further details about the project that took more than three years to complete: "It has 85 bedrooms, with three fabulous suites on the top floor. It's a very contemporary design, and is located on a mixed development scheme, combining a residential area, our hotel and offices. It's quite an iconic development, which sits just above Chester racecourse, and is a stone's throw from the town centre.
"The team at Chester ABode really had a baptism of fire, as after a month of soft opening we went straight into the May racing festival in Chester, which is always a very busy time. We traded very well through it and have done brilliantly since. Now it's just a case of bedding the team in and looking to consistently trade going forward." Having only been open a few months, the hotel has already been earmarked by The Times as one of the Top 40 Hotels of 2010, indicating that Nick's confidence is not misplaced.
As in all ABode units, Michael Caines dining is at the heart of the Chester hotel, with a 5th floor Champagne Bar and Michael Caines Restaurant as the centrepiece. Nick discusses the importance of having a double Michelin star-holding chef so closely involved with the Group: "The MC brand is a key proposition for ABode Hotels, and the Chester Michael Caines' signature restaurant has been busy since the first day it opened," he says.
He adds: "In Manchester, the Michael Caines at ABode has been honoured in the Good Food Guide 2010 for creating a menu designed with the recession in mind, which illustrates not only the quality of our food offerings, but that the creativity and innovation of Michael Caines and our chefs is a continuous process and that our partnership with Michael continues to go from strength to strength."
Now that the Chester ABode is up and running, Nick is turning his attention to another new launch, as he explains: "We look forward to opening in London one day, but I believe our next opening will be in Salisbury where we've made an acquisition."


The Salisbury ABode will be quite cosy and intimate in terms of size, but will have a Michael Caines restaurant, and Champagne Bar. Nick comments: "We feel that style suits the market. But although this will be a small hotel, its still different to the Baby ABode sub-brand that we are also working on."
Nick goes onto explain further about Baby ABode, which was launched in May 2009 with Sydney House in Chelsea, London. "I would describe this property as an upmarket bed and breakfast. The Baby ABode units will have a smaller number of bedrooms, which could be anything between 25 and 40 perhaps, and a good breakfast room, which can double up as a meeting and event space, primarily for corporate functions.
"By token of its size, a Baby ABode can be operated by a limited number of staff as Sydney House currently is, which makes it very commercially interesting. This is really our take on a townhouse proposition and we bring a very typical ABode design to it, in terms of how it's styled, and having a lot of personality within the team."
As Baby ABode units aren't reliant on footfall for their food and beverage offering, their locations can be slightly more off beat, as Nick explains: "They can just be outside the city centre in a leafy neighbourhood, which suits a guest who wants something a bit quieter but still wants the ability to walk into the city or town. Sydney House is a great example, because it's in a peaceful area of Chelsea, but you can be in Knightsbridge in ten minutes on foot."
Although no absolute destinations for the next Baby ABode have been decided, Nick highlights that this concept would work in carefully chosen areas of London as well as other attractive cities: "We are looking at Notting Hill, as it's a great location in London, but also other cities such as York and Bath would 45support it really well too. It wouldn't be out of the question to have a Baby ABode and a full blown ABode in the same city, as one would be pretty much city centre and one would be just outside."
This drive for expansion is not only created by Andrew Brownsword, the entrepreneur at the head of ABode, but also by customers, as Nick explains: "Guests are asking for us to develop ABodes in other locations, and we are very tuned in to our customers and what they require. That is why a lot of them keep coming back, and I think the larger we grow, the more corporate loyalty we will encourage purely by being more nationally spread."
He concludes: "We don't have an overly complicated proposition, we try to create a homely experience with great levels of service and great personality from our team. This means we are being particularly proactive at the moment in the investment in our people, as it's a very competitive market and holding onto our workforce is important. Our low staff turnover suggests people are happy with their career plan at ABode and we are consciously developing and investing heavily in our human resources. I think it is paying dividends, as we certainly haven't seen high levels of turnover within our staff and I am proud that we retain a loyal team."