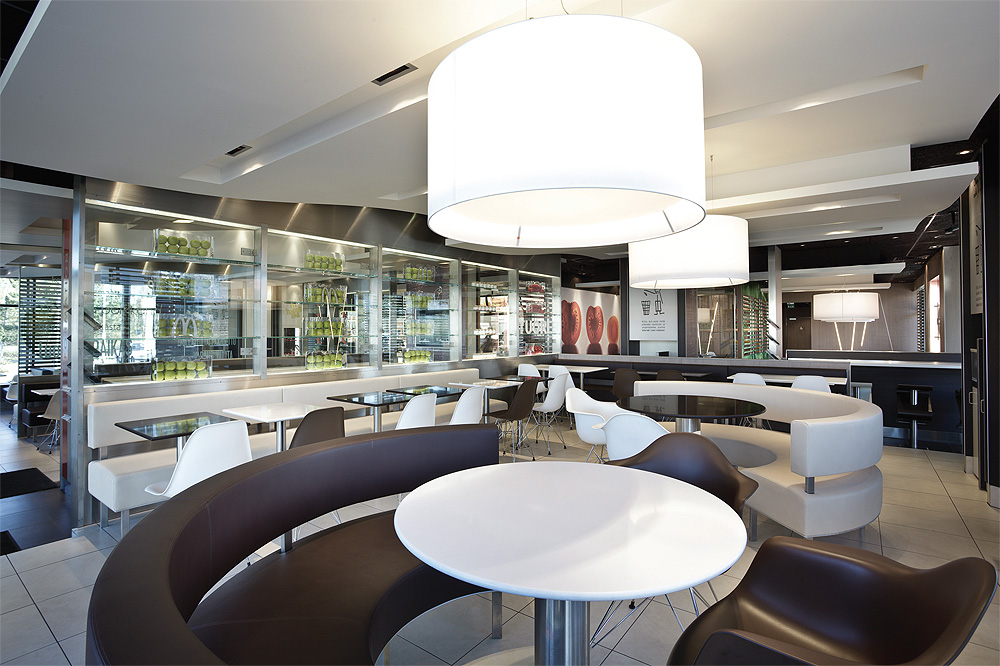 A fresh approach
Unaffected by the recession, McDonald's Finland continues to go ahead with its countrywide refurbishment plans
McDonald's Oy is the Finnish subsidiary of the world's leading chain of hamburger fast-food restaurants, McDonald's. In Finland alone, McDonald's employs more than 3200, across some 82 outlets. Having been active in the country since opening its first store in Tampere in 1984, McDonald's has a presence today in 38 Finnish cities.
Speaking to Food Chain in an interview last year, the director of operations for McDonald's Finnish operations, Marko Hämäläinen, voiced pride in his company surpassing the 25-year milestone: "This is a very important achievement, as we are relatively young in the McDonald's market in comparison to our neighbours – in Sweden, for instance, the company has been present for over 30 years. Now that we have hit the 25-year milestone, we are in a position to really progress into a new era."


To signal this new era, McDonald's Finland invested significantly towards the refurbishment across its outlets in order to focus on increasing the customer base. The aim was to refresh the image of many of the restaurants that had opened in the 1990s, by addressing the areas that were outdated. With more than 200,000 euros being invested towards each restaurant, this project has played a key part in McDonald's European strategy for modernisation and improving the experience for its customers.
Marko elaborates upon how this development has progressed so far: "Our plan was to refurbish 44 of our restaurants across the country, and we are well on course to achieve that, having completed more than half already. We have invested approximately 11 million euros for this project."
Confident that his company has seen off the challenges of the recession as it undertakes this venture, Marko continues: "We have managed very well during the downturn, and we have actually increased our customer numbers from 2008. This, I believe, is due to the long-term, consistent customer experience we can provide, combined with an excellent value for money. This is then further supported by the refurbishment project, which will help encourage more customers to use our business."
The current plans are to have the project completed within the next two years, and Marko believes this is still viable. He explains: "The goal is for the entire northern division to be finalised by June 2012 and, with two and a half years to go, we are still on track. We remain very motivated to meet this target through the positive feedback we have already attained, with many customers already commenting positively on the different atmosphere at our newly updated outlets."
These refurbishments are not limited to just the dining area of the restaurants either, as Marko explains: "Almost a year ago, we re-did the vast majority of the kitchens across our outlets, updating much of the equipment and modernising many of the processes that we use to produce the food. With more than 70 having already been completed, we only have a few restaurants left to work on – and we hope to have these completed by the end of July this year."
Marko highlights why the country's restaurants have received such a large injection of capital into its kitchens: "The whole of our European business has revamped its kitchens, with more than 6000 having changed their operating platforms. It now makes life much easier, with chicken products and smaller meals being produced much quicker and with greater accuracy. Customers will receive their products hotter and fresher now, and orders can be completed in less than 60 seconds. Basically, it gives us a significantly more advanced way of preparing the food."
As it moves into the final stages of its refurbishment projects, McDonald's Finland is already making plans for the future, according to Marko: "We need to really focus on the variety of offerings that we possess, and we also want to look into expanding upon our healthy options. People are really taking care of themselves in terms of what they are eating, and we want to make sure we can help them maintain this."
He concludes: "We will follow the international plan that we have been set, whilst continuing to open new outlets at a rate of two-to-three per year. Our aim is to dominate our market and we want to try and keep the high market share that we have obtained over the years through always looking to boost the customers experience."