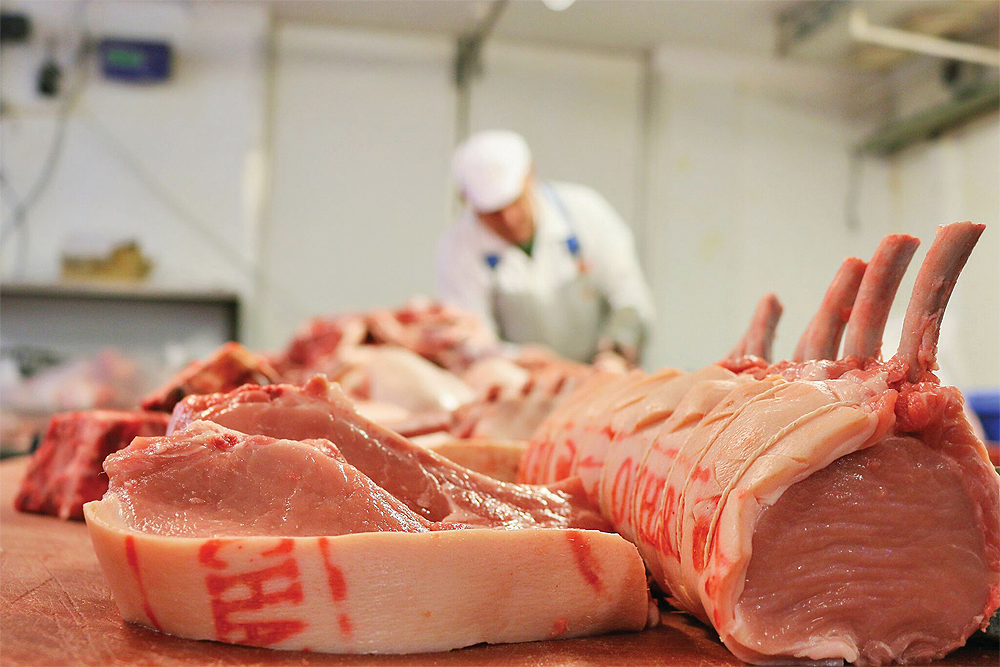 Authentic spirit
Fuller, Smith & Turner (Fuller's) is an energetic brewing company and pub and hotel operator, whose obsession with learning and improvement raises its quality bar time and time again
Challenging itself all the time has become a way of life for Fuller's. Founded in 1845 by three gentlemen – John Bird Fuller, Henry Smith, and John Turner – the independent family brewer has
continued to create top-quality craft beer over time, whilst also expanding the business, which now involves an extensive portfolio of pubs and hotels. Discussing the company's unflinching commitment to continual improvement, is its Director of Food, Paul Dickinson, who takes us behind the scenes to introduce the values and processes Fuller's adheres to, with particular focus on the food side of the business.
"We are very energetic in developing every single aspect of our proposition, because we want to make sure that the highest standards we have set ourselves, are maintained on every level," Paul states, beginning to pick out the various elements that are essential to Fuller's operation.
"Starting with our supply chain, one of the major improvements we made in the last few years, was to bring some our menus and can easily switch from haddock to cod, or vice versa, depending on the time of the year and the variations in harvesting, so that we can always offer the best fish to our guests," Paul explains.
Customer feedback
Taking pride in the amazing pub experience it creates, Fuller's invests heavily in enhancing its performance, both front of house and in the kitchen. Paul elaborates: "We want to have the right dining space for our visitors where they can feel comfortable and have a fantastic time. It is interesting to mention that in the last six years, we have noticed that more and more ladies dine out more frequently, so we had to look at the interior of our restaurants to make them more inviting for this particular group of guests.
"On top of that, we spend a lot of time training our chefs in our cooking schools to help them fulfil their potential. We do not teach them dishes, we teach them skills. Even at the time of speaking, I am reviewing our Christmas dishes with our chefs, discussing what we did well and what we can improve in the year ahead. We take customer feedback on board, as well, so we can get the full picture. We challenge our processes, in order to optimise them and enable our chefs to always be on their A-game," he continues.
Another theme Paul is especially keen on expounding, is creativity, and both Fuller's and his own drive for pushing the boundaries of imagination provides a good explanation for the company's longevity and success. "Creativity starts with nostalgia. The birth of my third child got me thinking of things I had forgotten and it made me realise that while you cannot reinvent nature, you can revisit foods and memories, and breed innovative ideas out of your previous experiences. You never stop learning and that is the beautiful thing about being a human being. If you can constantly apply this mindset in the environment you are working in, you will feel rewarded and the benefit is for those you are selling to. The difficult part for us as a business is to remain consistent in how we serve our food. We are open to feedback and we know how important it is to learn if you want to grow."
Health awareness
When talking about consumer behaviour nowadays, it is impossible not to mention the increase in consumption of vegan products, most notably in the West. "People in Asia have been eating plant-based diets for centuries, but only recently, all of a sudden, the Western world realised that they are very good for health," Paul points out. "This notion is being led by the millennials, who are essentially the people of the future, and who have come to understand that looking after the sustainability of the planet is equal to looking after your health. For me, this is an interesting shift in preferences, which provides plenty of opportunities to learn new concepts and work our menus around them."
Health awareness is projected to continue to occupy Fuller's thoughts in the coming years and, according to Paul, the business' approach towards ensuring the right nutritional value in its dishes, will be one of the determinants of its future success. "People will become more health-conscious and there will be an even more clearly observable divisive line between the foods that are really healthy and fresh and the pre-made meals full of calories. We need to embrace these changes and position ourselves on the right side.
"The other key focus area for us in the next five years, will be the continuous development of our people," he adds. "We have now got 150 apprentices, which we treat as the future of the company. I love working with these young people and I learn from them every week. It is impressive to see how they are striving for perfection and how willing they are to learn from their mistakes. It would put a big smile on my face if, regardless of where their career path takes them, some of the people who are going through our scholarship programme turn back in five or ten years' time and say: 'My time at Fuller's was the turning point of my career.'
"Finally, I would add that, if a company wants to succeed in the UK and in the present business environment, it has to find its authentic spirit and stay true to its values. We believe that Fuller's demonstrates the right attitude in our relationships with our employees, suppliers, and customers, alike, and we have all the necessary ingredients to move forward in the years to come," Paul concludes elatedly.