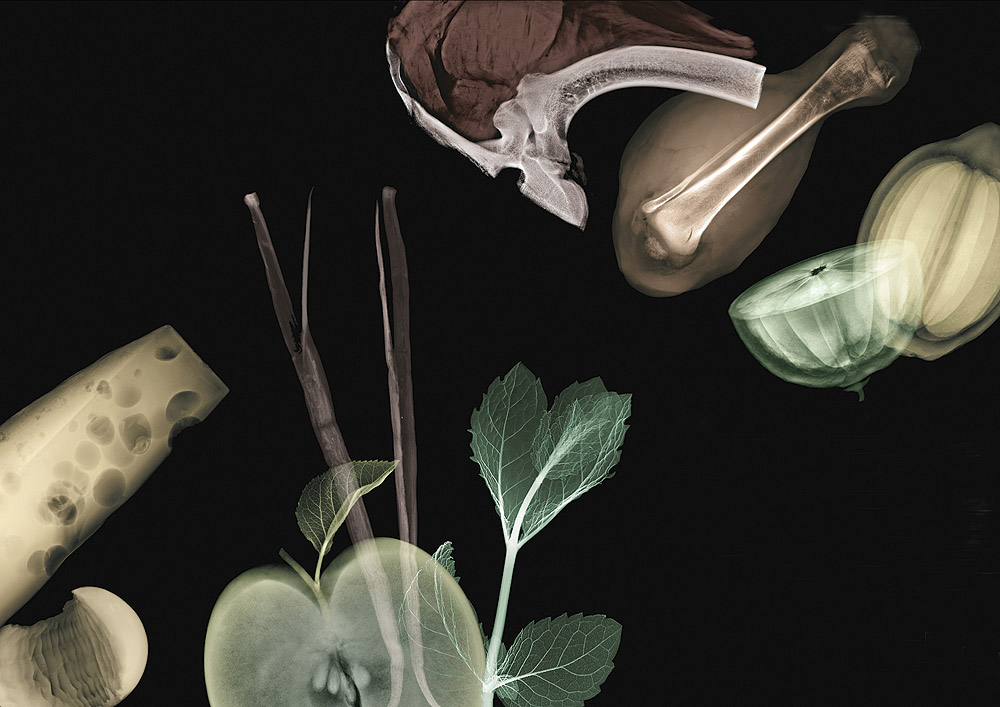 Kerry Ingredients & Flavours
No one sees taste like Kerry
One of the world's leading suppliers of ingredients and flavours, Kerry Ingredients & Flavours' success can be attributed to the breadth of technologies it has available, and its holistic perspective on taste
This is reflected by a major initiative launched by Kerry Ingredients & Flavours, backed by a wide-reaching advertising campaign, has recently been created to highlight its taste capabilities in the wake of concerns regarding taste in reformulated foods with reduced salt, sugar and fat content: "Feedback from our customers suggests growing dissatisfaction with the taste of these reformulated products, at a time when health and wellbeing concerns related to salt, sugar and fat content in foods has made the reduction of these ingredients a major priority for manufacturers," explains Dr. Adam Anderson, research and development director of Kerry Ingredients & Flavours. "It has become clear that traditional approaches to resolving these taste issues are failing at a time when consumers want reduced salt, sugar and fat products, but not at the expense of taste.
"Kerry Ingredients & Flavours' 'Taste Capabilities' campaign is designed to help manufacturers understand that this is a company that possesses a different view of how to meet these type of challenges facing the industry. With over 40 years' experience of working with food, the company has the necessary technologies and capabilities to deliver on the complex area of taste functionality to enable it to develop solutions that will address these reformulation issues more effectively. Kerry has one of the most significant research and development spends in the industry, and combines this with decades of food heritage, leading consumer insight and in-house sensory and analytical capabilities. Together these attributes create a package that provides an alternative approach to integrated taste solutions."


Part of the Kerry Group, employers of 23,000 people worldwide with annual revenues in excess of 4.7 billion euros, Kerry Ingredients & Flavours is one of the largest ingredients and flavours companies in the world, and a leading partner to the food and beverage industry. Supplying over 15,000 products to a customer base that is spread across more than 140 countries, it provides its expert services to a number of well-known global food and beverage manufacturers and leading regional manufacturers in the Americas, Europe and South East Asia. The diverse range of end user market sectors the company covers spans alcoholic beverages and soft drinks through to confectionery, baked goods, savoury snacks, prepared meals, meats and diary products.
Integrated approach
"Kerry Ingredients & Flavours serves customers operating across wide geographic, economic and culturally diverse regions, developing, manufacturing and delivering technology-based ingredients, flavours and integrated solutions for the food and beverage industry," Adam states. "The company's unique integrated approach to customer specific innovations and product solutions is driven by its wide portfolio of technologies, market applications and culinary and sensory expertise.
"The company's combination of application and technological expertise means its products can be offered as part of complete custom-made solutions tailored to the precise requirements of the customer and their ever-changing needs. In recent years the company has redesigned its business to create a new 'One Kerry' strategy. This provides a single point of access to all customers, who in turn benefit from having not merely an ingredient supplier, but a complete development partner on board. By being able to draw upon the broadest range of ingredient and flavour technologies in the industry, Kerry Ingredients & Flavours occupies a unique position in the industry in that it can deliver multiple solutions in an integrated way that meets manufacturers' needs and enables them to get customer-preferred products to market quickly and cost-effectively."
Commitment to R&D
It is the company's commitment to research and development, and the crucial role it plays, that Adam goes on to strongly emphasise: "The science of flavour is complex and incorporates all aspects of taste, its perception and the components that affect it. The company's taste position differs dramatically from that of its competitors due to its ability to couple the scientific understanding of flavour and the influences on taste, with its real food, trusted ingredient knowhow and ability to embed these effects while maintaining the wholesomeness of the ingredient. Furthermore, Kerry's Centres of Excellence offer its customers a hands-on opportunity to work alongside food and beverage experts who are dedicated to not just specific end user markets, but also to quick development and testing of consumer-preferred products."
Naturally, Kerry Ingredients & Flavours constantly assesses and responds accordingly to market trends, and the key one today is the tendency towards natural ingredients and healthier lifestyles. One particular market field where these trends are being strongly reflected is the bakery sector, where the company offers a wide portfolio of enzymes, fermented ingredients, yeast extracts, proteins and natural flavours. By having an in-depth understanding of consumer trends and technological applications, the company is able to meet the changing demands of such sectors, an example being its creation of a range of lower salt solutions in its bread products that manage to maintain both the products' integrity and its eating quality.
"Like all businesses, Kerry Ingredients & Flavours experienced first-hand the challenges that the global economic downturn brought with it two years ago, however year ending revenues for 2010 saw overall business figures rising by 6.6 per cent," said Adam.
There is no doubt that there is significant scope for Kerry Ingredients & Flavours to continue its growth plan, achieving this either organically or through acquisitions. The major emerging markets of Asia, the US, Africa and Europe represent new areas for growth as the standard of living of consumers in those areas improves, and as past evidence has shown, increased demand for food and beverage products creates opportunities for companies like Kerry Ingredients & Flavours.
For more information on Kerry's taste campaign please visit: www.kerrytaste.com