Cafe culture
McDonald's Germany is modernising its restaurants in line with changing customer expectation
The last time Food Chain featured McDonald's Germany, the company had been testing out a new concept for the German market called McCafé. This represented a shop-in-shop concept where a coffee shop is integrated into a McDonald's restaurant. Starting out with just seven outlets in 2005, the concept has proved very successful, and McDonald's is now Germany's second largest coffee-shop chain.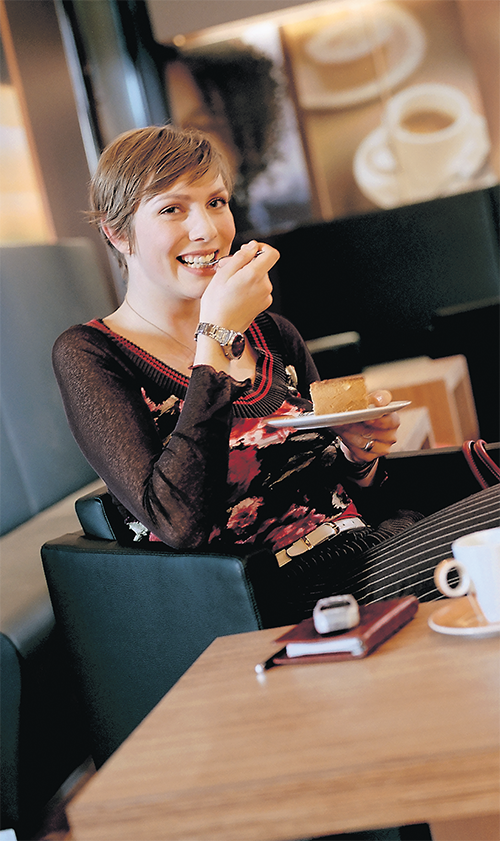 An important milestone was reached in May 2006 when Germany's 100th McCafé opened in Cologne – strengthening McDonald's position in the high-growth German coffee-shop market. Since that time the number of McCafés has continued to rise. The shop-in-shop concept is being introduced in both remodelled and brand-new outlets across the country, offering McDonald's customers a completely fresh restaurant experience, plus a broad range of new food and drinks. "The success of McCafé has exceeded our expectations – we're already the second largest coffee-shop chain in the German market, based on the number of outlets," says president and chief executive officer at McDonald's Deutschland, Bane Knezevic. "By the end of the year, we want to open our 200th McCafé."
According to surveys, the McCafé atmosphere is a major hit with 97 per cent of guests and this has had a positive impact on sales for restaurants. Wha's more, the concept played a key role in helping McDonald's create 2000 new jobs last year – each McCafé that opens generates an average of seven new positions.
McCafé offers guests a unique coffee-shop experience, fast service and reasonable prices. At the same time, as a store within a store, it also extends the usual range of products offered by McDonald's restaurants. The informal, lifestyledriven interior with warm colours and comfortable furniture means guests can sit back and take their time over a coffee. "That's what attracts completely new target groups to our restaurants," says Bane.
McDonald's is also offering a new service that's particularly appealing for business people: wireless internet access. The service is provided by T-Com at the standard tariff for Germany and guests can either pay using a T-Com pre-pay account, or by credit card.
At McCafés, specially trained employees serve a wide range of high-quality coffees – from straight espresso and the classic cappuccino, to the most popular drink, the latte macchiato. Guests can also enjoy a wide range of gourmet cakes (with Germany's favourite being chocolate cake), muffins and cookies, as well as savoury paninis. McCafés also offer frappes in various flavours, and iced coffee and chocolate – perfect for cooling off on hot days. What's more, there's hot chocolate, various types of tea and, for the youngest guests, a free of charge Babycino (frothy milk).
To retain that coffee shop feel, McCafé food and drink is served on quality china plates and in glasses – although all products can also be packed to go.
The first McCafé was opened in 1993 in Australia. Today, there are 750 in 32 countries across the world, including the US, the UK, France, Austria, Ireland, Canada, Russia and China. Altogether 1000 McCafés are scheduled to be opened by the end of 2006, with Germany's goal for 2011 being number one on the coffee-shop market with 800 McCafés.
McDonald's has done some customer research into the popularity of the McCafe and 97 per cent of guests like the concept, with 93 per cent thinking McDonald's is better with a McCafé, and 25 per cent visiting McDonald's more often because of a McCafé.
Bane commented: "We find the McCafé is emotionally appealing with comparatively low prices. We're aiming to capture a lot of consumers with different habits, and since Germany is one of the biggest coffee-drinking markets in Europe, we'll continue testing the McCafé concept with the plan to have more than 40 this year."
Alongside this rapid expansion of McCafé, McDonald's Germany has also introduced its 'Plan to Win' strategy. Launched in recognition of the changing business environment and evolving tastes and demands of the McDonald's customer, McDonald's needed to make sure the look and feel of its restaurants meets their changing expectations.
The company recognised that modern interiors and the right atmosphere are key to a positive restaurant experience, and that is why McDonald's is remodelling its restaurants – using top-quality materials, innovative shapes, and special lighting. There are a range of new designs called Generation, New World, Alpine, Chicago and Collingwood. Each one creates a unique atmosphere, ensures greater variety from outlet to outlet, appeals to all the senses, and creates a laid-back, feelgood environment. The first restaurants were remodelled back in 2003, and by the end of 2005, 249 restaurants had been redesigned and refurbished – and more are slated for a makeover in the next few years.
Looking to the future, McDonald's Germany's strategy is clear – to continue the growth of the business and to continue satisfying the needs of its customers. This will entail continually launching new products and offerings in order to capture what the new generation of McDonalds customers really want.