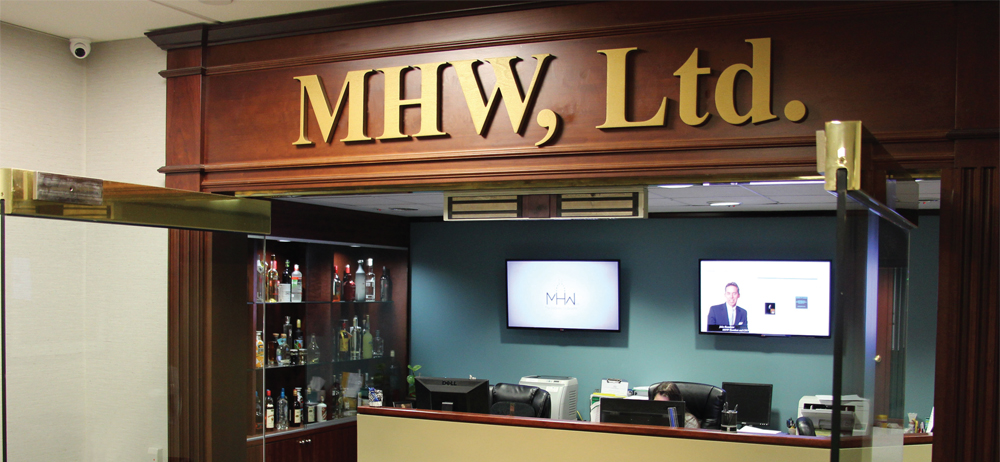 In good spirits
With licenses dating back to 1934, MHW Ltd. is the foremost solutions partner for both aspiring and seasoned brands in the beer, wine and spirits industry
Monsieur Henri Wines Ltd. was founded in 1934, following the repeal of prohibition, as a wine importer and distributor in New York State. As an early entrant in the beverage alcohol industry, it played a critical role in shaping the landscape of one of the biggest beverage markets in the world, and has since been immensely proud to have been involved in a number of pivotal points in its history.
Having subsequently re-organised itself as an independent company, and rebranding itself as MHW Ltd., in 1995 the company pioneered the service importer and distributor model for beverage
alcohol producers globally, gaining a reputation for providing best-in-class market entry services and back office support to brands of all sizes and origins. In 2017, MHW partnered with NextGen Growth Partners to build on its track record of innovation and growth, a move that saw CEO Gabe Barkley join the company to lead it into its next phase alongside MHW President John Beaudette, who established the service model in 1995.
"MHW provides mission critical compliance, import and distribution services to the growing universe of beverage alcohol producers," John begins. "In a highly regulated, and highly concentrated, US market, we provide a platform for brands to access all 50 states with a cost-effective back-office solution. Our goal is to grow our position as the leading provider of efficient market access solutions for sales execution and compliance management to producers and importers of all sizes and beverage categories in the US and the EU."
Multiple strengths
MHW considers itself to be the leader when it comes to helping new brands enter the market, having assisted tens of thousands of producers over the last 23 years, acting as what it calls a "gateway to growth". It is the company's experience, expertise and scale that provides a competitive edge to its partners, increasing their chances of success exponentially.
"What MHW offers its customers is a cost-effective, knowledgeable and professional back office solution to execute non-core functions of a traditional brand," Gabe explains. "Our strengths lie in the compliance, logistics, order fulfilment and accounting components of the industry. The primary focus for most beverage companies is the production, sale and marketing of their respective brands, but by utilising the MHW ecosystem, they can focus their attention on the components of their business that build 43value and gain consumer attention.
"Our services, however, are not one-size fits all and we have seen an increase in demand for certain services in recent years. In particular, we have developed offerings that have been well received by larger, established brands as they re-focus on sales and marketing. Our services allow these brands to outsource non-core business functions like those mentioned previously, and we have found ourselves more than capable of delivering an efficient business process outsourcing solution that provides control and flexibility to our clients, while also freeing them to focus on the areas of their business that drive performance."
Capability growth
Thanks to a combination of its decades of experience, its expertise in negotiating a highly-regulated industry, and its leading technology and distribution networks, MHW has forged a well-documented track record of assisting both new and established brands in navigating the beverage alcohol distribution system. Many MHW client brands have gone on to establish strong footholds in the US market, growing from new entrants into mature brands, with a number choosing to sell for very large multiples.
"Acquisitions such as Presidente Beer by AB-Inbev, Skinny Girl Margarita by Jim Beam, Avion Tequila by Pernod Ricard, Leblon Cachaça by Bacardi, Bulldog Gin by Campari and Casamigos Tequila by Diageo are just a few examples of transactions that have been great successes for MHW clients," John states. "We also take great pride in assisting countries and their trade offices in expanding their market reach and category awareness. For example, six years ago we worked closely with Mexico in the education and expansion of Mezcal, using New York City as a launch pad for the category and multiple new brands. Today, the category is on a major upswing and we are proud to have played some role in that."
Overall capability growth is a core focus at present for the company, and it has made several significant recent investments, with more planned for the coming two years. "We recently launched the cloud-based Ramco ERP, which is providing us with a more agile infrastructure upon which to build our future IT environment," Gabe details. "This project has been several years in the making and we have now turned our attention towards phase two of our technology investment strategy, which is leveraging these added capabilities to provide additional business intelligence and data analytics for our clients. We have always been invested in our clients' success, and are investing in tools that will help them to make faster, more effective business decisions.
Market access
"We are also investing in geographic expansion to bring our core service set to additional regions. We have just launched an EU service offering with logistics, order fulfilment, compliance, and accounting services for the EU and global market, and we look forward to scaling this service to make broad EU market access easier for brands. Producers, importers and brand owners globally will be able to use this service, and our warehouse just outside Rotterdam is well placed to act as a global hub for those seeking access to Africa and Asia as well."
MHW is rightly proud of the leadership position it has created in serving beverage alcohol producers, brands and importers in the US market, with its success over the years coming from its dedication towards superior customer service, and providing its clients with economies of scale, technology and information that it would be difficult to achieve on their own. "The investments we are making in people and technology will enable us to reach our goals going forward," Gabe concludes. "We are building best-in-class solutions and scalable infrastructure so that we can continue to achieve our ambitious growth targets, while maintaining our commitment to superior service. As such, we are extremely confident that we have the executive leadership and company-wide team that will help us reach our objectives, not only in the next three-to-five years, but over the next decade."